Don't want to miss out on the latest issue of Classic Bike Guide? Get the magazine delivered to your front door by heading to Classic Magazines – you won't even have to leave the house!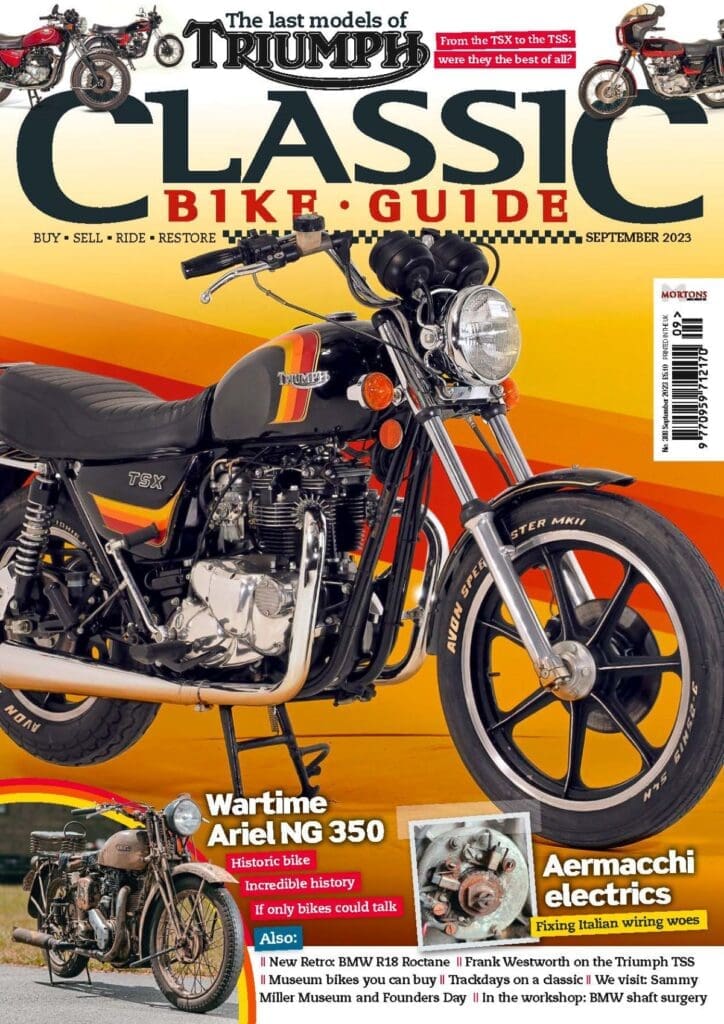 Yet again, Classic Bike Guide magazine has everything you need to buy, sell, ride and restore your classic bike!
To read the September issue of Classic Bike Guide, then cut to the chase and download the digital version, order the print magazine, or better yet save those pennies and subscribe to Classic Bike Guide.
Article continues below…
Advert
Here's what to expect this month:
Wartime Ariel NG 350
This time machine has been perfectly preserved to tell a fascinating story.
The last-ditch Triumphs
We look at the TSX, TSS, TR65, Tiger Trail and Executive – some really great machines, but just too late.
Article continues below…
Advert
Back to basics: Steering dampers
What are they? Why do you need them? Do they need servicing?
Aermacchi electrics
Oli pulls his Italian stallion apart to get to the gremlins.
---
Advert
---
Sign-up to the Classic Bike Hub Newsletter
Get the latest classic bike news and updates straight to your inbox… You can unsubscribe at any time.