In this edition of Show Us Yours, take a look at Anton Manning's collection. Want to see your pride and joy in our magazine, on our website and on our social media pages, fill in the form here>>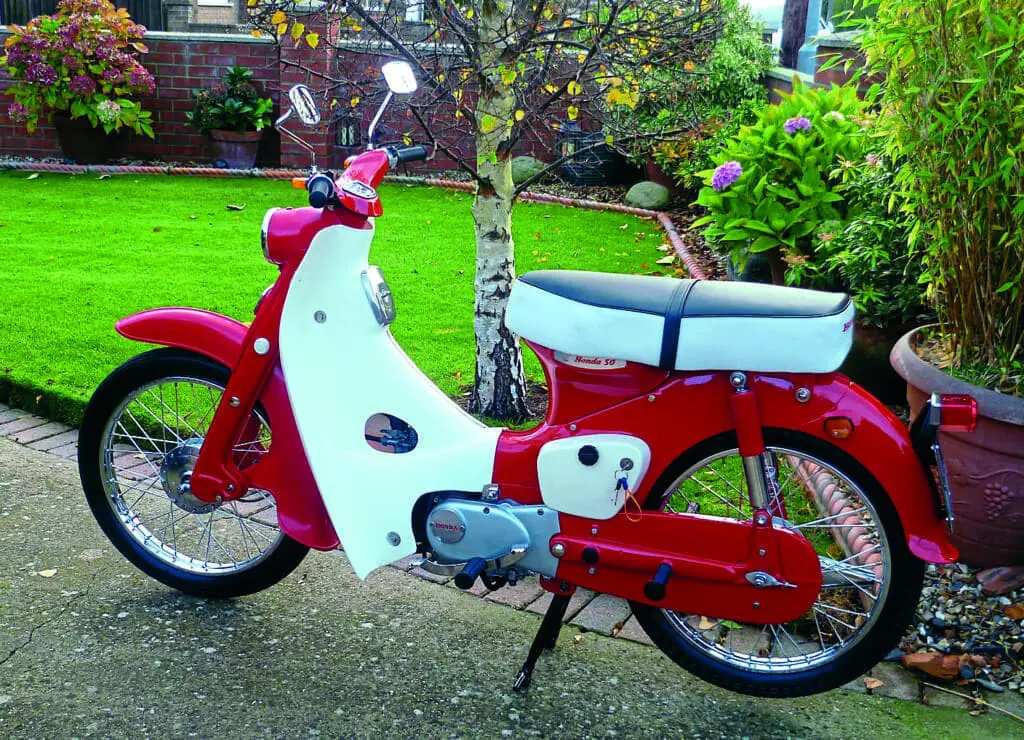 These two bikes have been restored over this last summer; they are an odd pair I know. A 1963 Honda C100 and a 1975 Kawasaki KZ400, but I really don't mind what I tackle. If they have two-wheels they are always interesting. When bought in 2017, the little Honda came in fairly good condition paint wise but has been totally stripped, had its wheels rebuilt, seat re-covered, new suspension, new leg shields etc.
It also has a gearbox conversion from three-speed to four-speed, the cluster coming from a Honda C110. The Kawasaki was very rough when it arrived, although the speedo only showed 4800 miles which may be correct as it had its original Yokohama tyres with very little wear on them. The bike was in its original 1970s brown colour but has since had new paint and chrome, a powder coated frame, the wheels rebuilt, a rewire etc. she now starts and runs beautifully.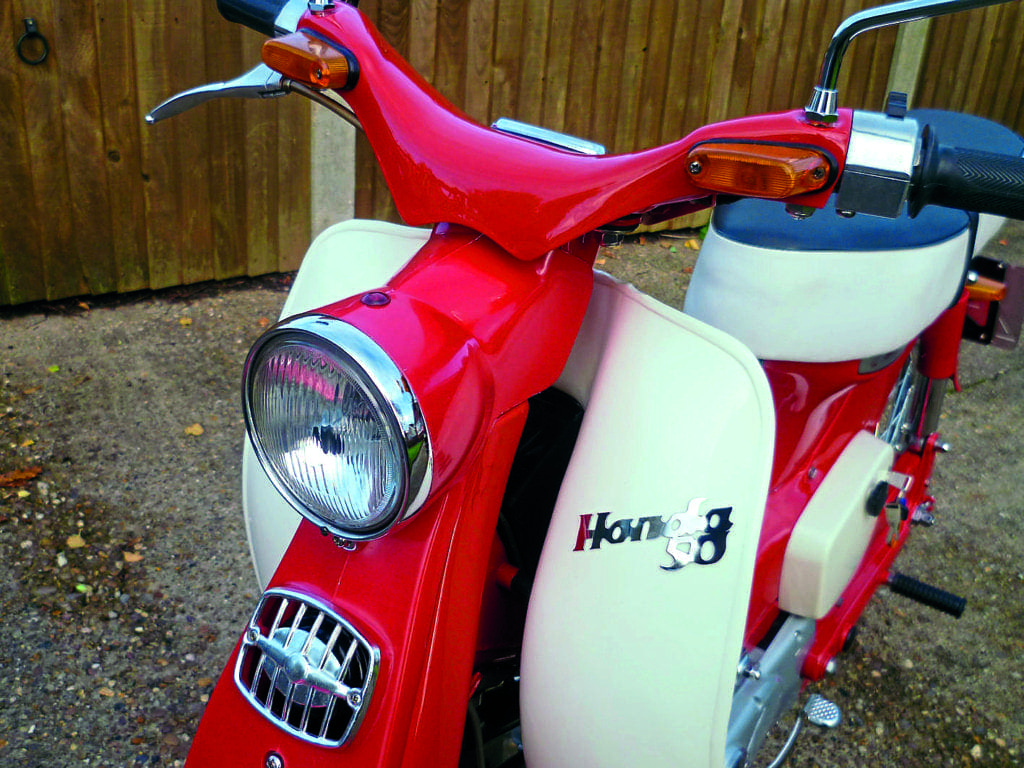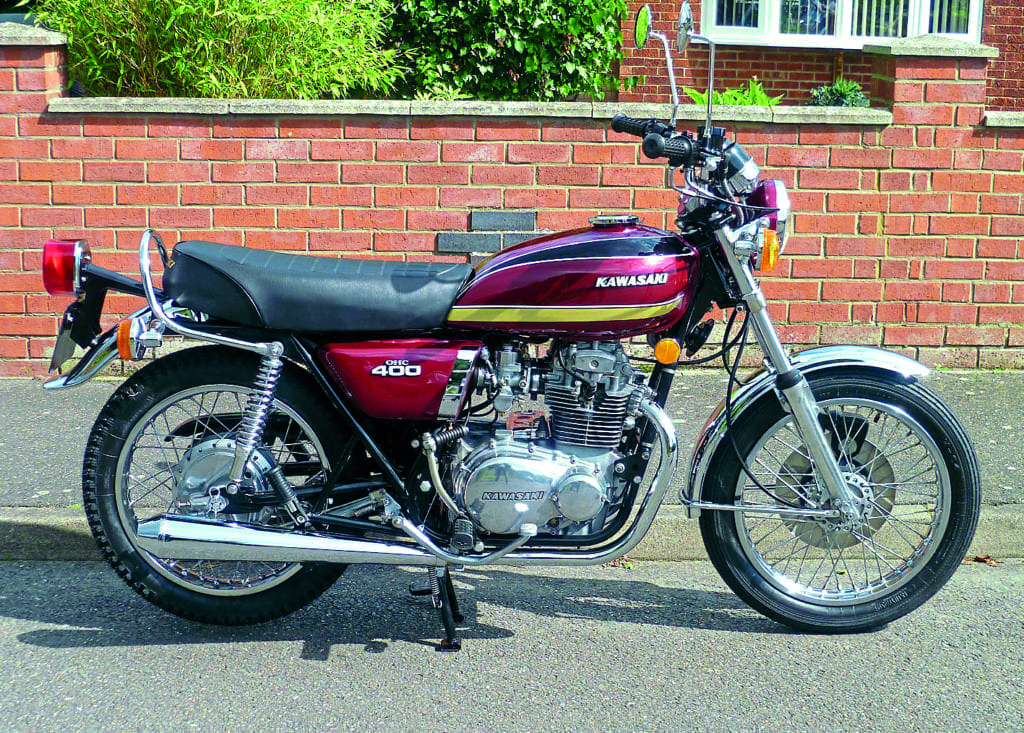 Past restorations have included Francis Barnetts, an Ariel Arrow, Suzuki TS185, a Honda C72 and a CL360, Lambretta plus quite a few more. A police BMW R80RT to café racer conversion looked wonderful when finished but with rear sets and ace bars was, at my advanced years, a bit of a struggle. For years I sent spoked wheels away for 'professional building' but about six years ago decided with a little Honda CD90 to have a go myself. I found if you take photos of spoke patterns, carefully measure the offset it's not quite the black art I thought it was. I now build all my wheels.
In 1964, on my 16th birthday, dad bought me a Lambretta Li125 to get to work on and now at almost 70 the interest in bikes has never waned. In all those years I have always had some form of two-wheels in the garage. I don't ride so much these days but tinkering in the garage keeps me sane, or so her indoors tells me! Oh, fabulous mag by the way, highlight of the month when it drops on the mat.
Want to see your pride and joy in our magazine, on our website and on our social media pages? If so, fill in the form here>>
• This article originally featured in Classic Motorcyles Mechanics, February 2018.
---
Advert
---
Sign-up to the Classic Bike Hub Newsletter
Get the latest classic bike news and updates straight to your inbox… You can unsubscribe at any time.