Bertie Simmonds looks back at the life and career of Renzo Pasolini (with photography from the Mortons Archive)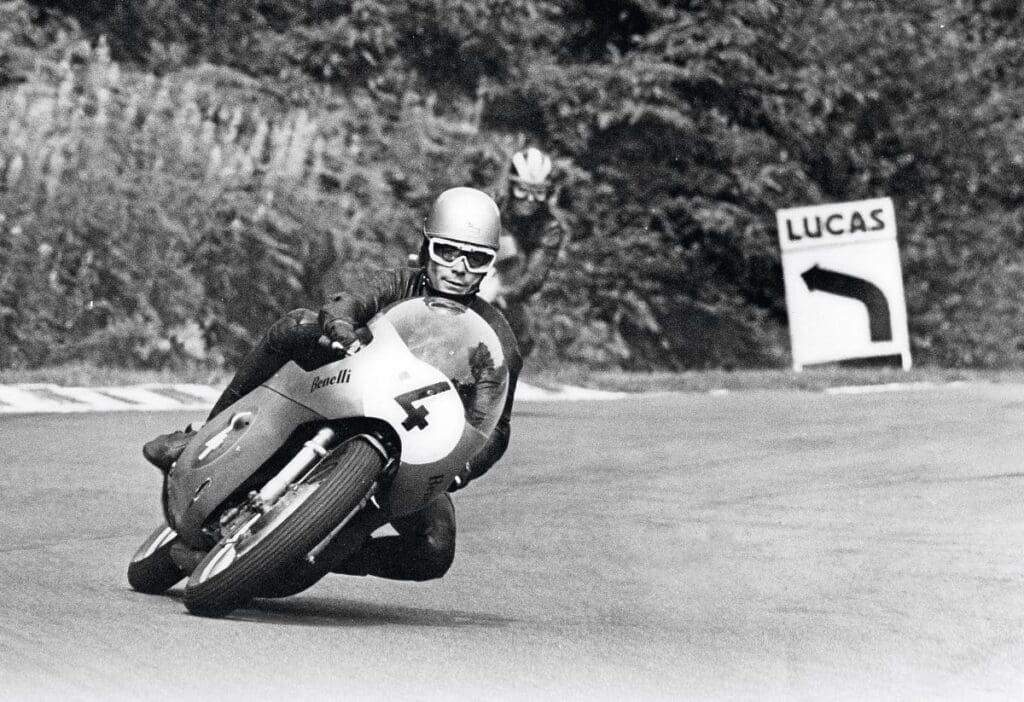 1938-1973
Renzo Pasolini was always going to gravitate towards two wheels as his father was already a motorcyclist and Renzo himself was born and raised in Rimini, a part of Italy steeped in motorcycling and motorcycle racing…
The young Pasolini showed a sporting bent, being interested in many sports, including football and boxing. However, with backing from his father, he soon was riding motorcycles off-road and entered into competitive racing in motocross before moving on to Tarmac road-racing.
By the time Paso was in his 20s, he had committed to road-racing and – in 1962 – had taken two wins ahead of Giacomo Agostini, while riding his Aermacchi 175 in the national championship. Renzo's career would be entwined with other great names, such as Tarquinio Provini, whom he finished 2nd to in the 1965 Italian Championship, as well as 3rd in the 350cc series behind Ago and Giuseppe Mandorlini. His time in Grand Prix racing would see him lock horns with Mike Hailwood, Kel Carruthers (the Aussie would win the 1969 250cc series with team-mate Paso in 4th) Jarno Saarinen (to whom he lost the 1972 250cc World Championship by a single point), and others.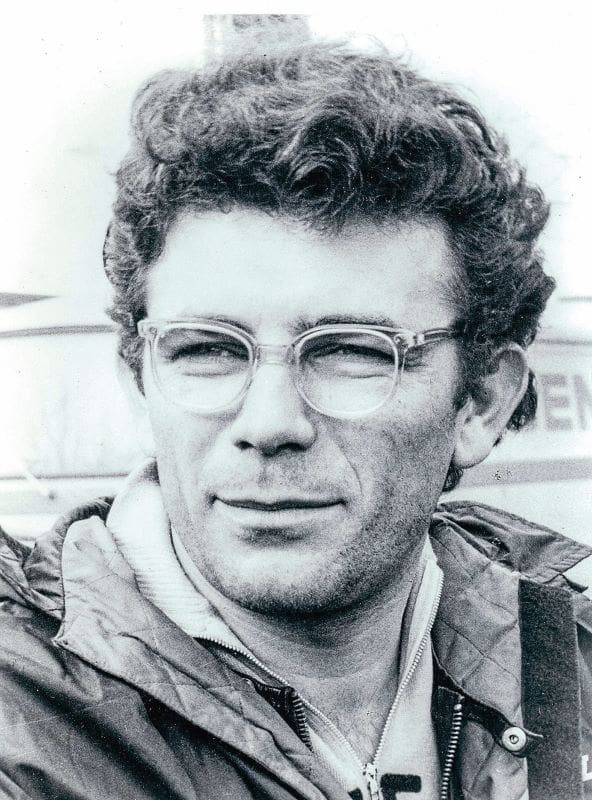 With his open face helmet and trademark glasses, Paso was easily recognizable out on track and was well-liked by his peers, being something of a party animal. By the 1971 season Renzo had made the switch to Aermacchi/Harley-Davidson and would ride that firm's two and four-stroke racers with much success.
Sadly, that elusive world title was never to come. At 3.17pm on May 20, 1973 the Italian 250cc Grand Prix at Monza got under way. Paso had retired from the earlier 350cc race and would fall in the 250cc race on the first lap at Curva Grande, when his bike seized at more than 120mph. The following Saarinen was unable to avoid the Italian, hit the guardrail and was thrown back into the track where he was hit by the chasing pack. Fuel tanks would rupture, setting many of the hay-bales on fire. On that dark day for Grand Prix racing, 14 riders crashed in that one fiery incident alone, many were injured and both Jarno and Renzo were killed.
Renzo Pasolini may not have won a world championship, despite five Grand Prix wins – but he came closer than many – and his career and tragic passing would ensure that his name would live on forever, with much respect.
In the 1980s, Ducati named their sports-touring range of 748-904cc air-cooled V-twin four-stroke machines with fully-enclosed bodywork the 'Paso' in honour of Renzo Pasolini.