Less than £1000
Can you pick up a classic for less than £1000? You might find a rotting project, but that's not all that is on offer if you fancy the challenge. There are still running BSA Bantams for sale at that price. 
The most widely sold of all BSAs was the Bantam which was the day-to-day transport of a vast swathe of the nation and a great learner bike. Enthusiasm for the Bantam is undying and the supply of bikes and spares plentiful even today. 
There's an excellent Bantam owners' club and an enthusiastic community of racers. It began life in 1948 as the 123cc D1, grew to 148cc as the D3 in 1954 and to 174cc as the D5 in 1958. The one to look for is the last model, the 1968-71 D14/4, which has four gears, smartish styling, good handling and general reliability. The rarest are the Bushman off-roaders and the plunger-framed versions the most fragile.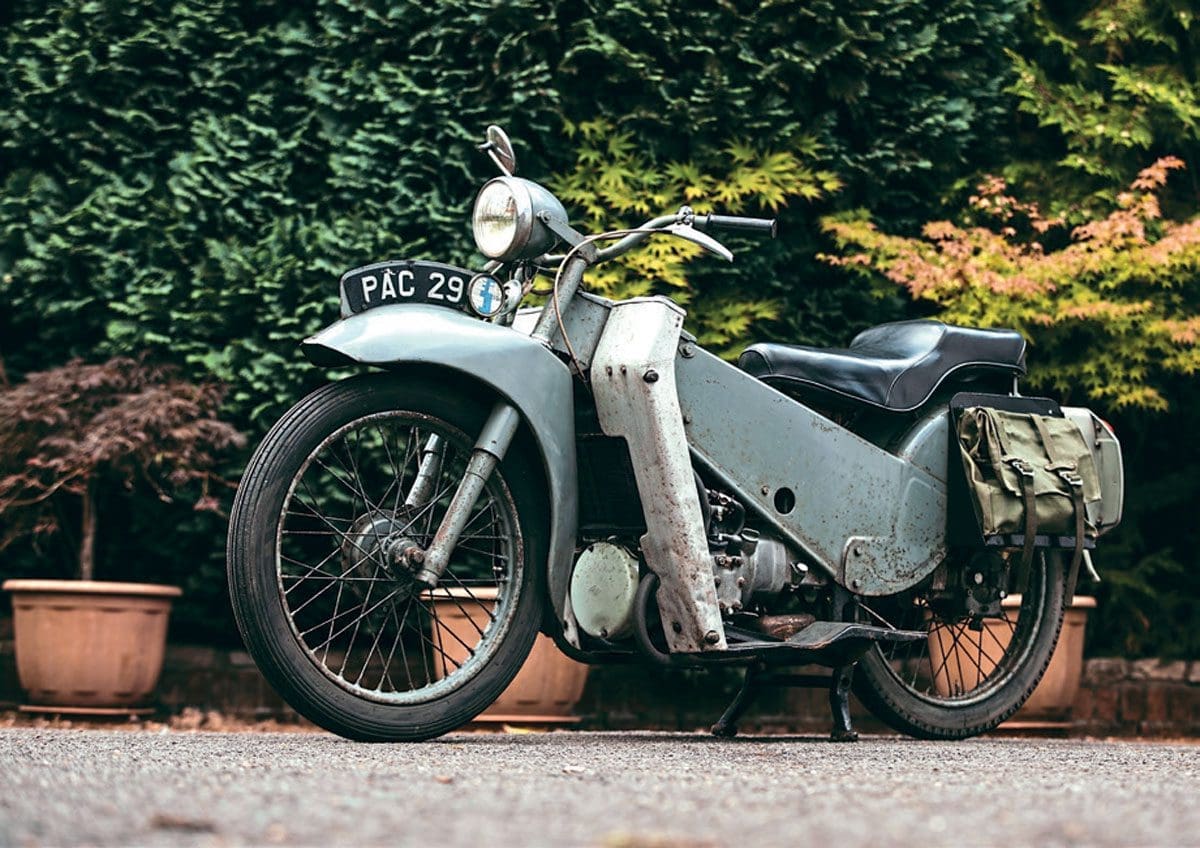 All Bantams can be reliable and very economical to run provided that they are built properly. Spares are easy to find, and cheap, and modern ignition systems and engine seals can transform them. They are an easy introduction to classic Brits and fun to ride on back roads. A two-minute internet search while compiling this guide showed up three D7 Bantams for a fiver less than £1000. A good, restored Bantam can command a price of up to £4000.
Even less money on hand? A running Velocette LE needing work can be had for around £500. Or you could look out for a moped or autocycle. Norman Nippys and Raleigh Runabouts are still coming up for less than £300 in small ads or at auction. If you don't own a motorcycle that requires regular maintenance, a 1960s moped is as good a way as any of getting the spanner twirling habit and developing your skills at a reasonable price.
£1000-2000| The Francis-Barnett Falcon
You might not think you can pick up a usable British Classic you could ride away on for less than £2000, but you can. 
Why not consider a Francis-Barnett Falcon? A 200cc two-stroke single from British motorcycling's hey-day, the Falcon is well made and of remarkable quality, especially in its early incarnations. Not fast, but large enough to feel like a real motorcycle, the Falcon handles well, performs more than adequately and has buckets of period charm.
There were no less than 15 different postwar Falcon road bikes and it was also the basis for the world's first purpose-built trail bikes. A few were available as highly competitive scramblers.
Finding some bodywork parts for a Falcon is going to require serious autojumbling. High speed running, and the term is relative, will put the Falcon under strain.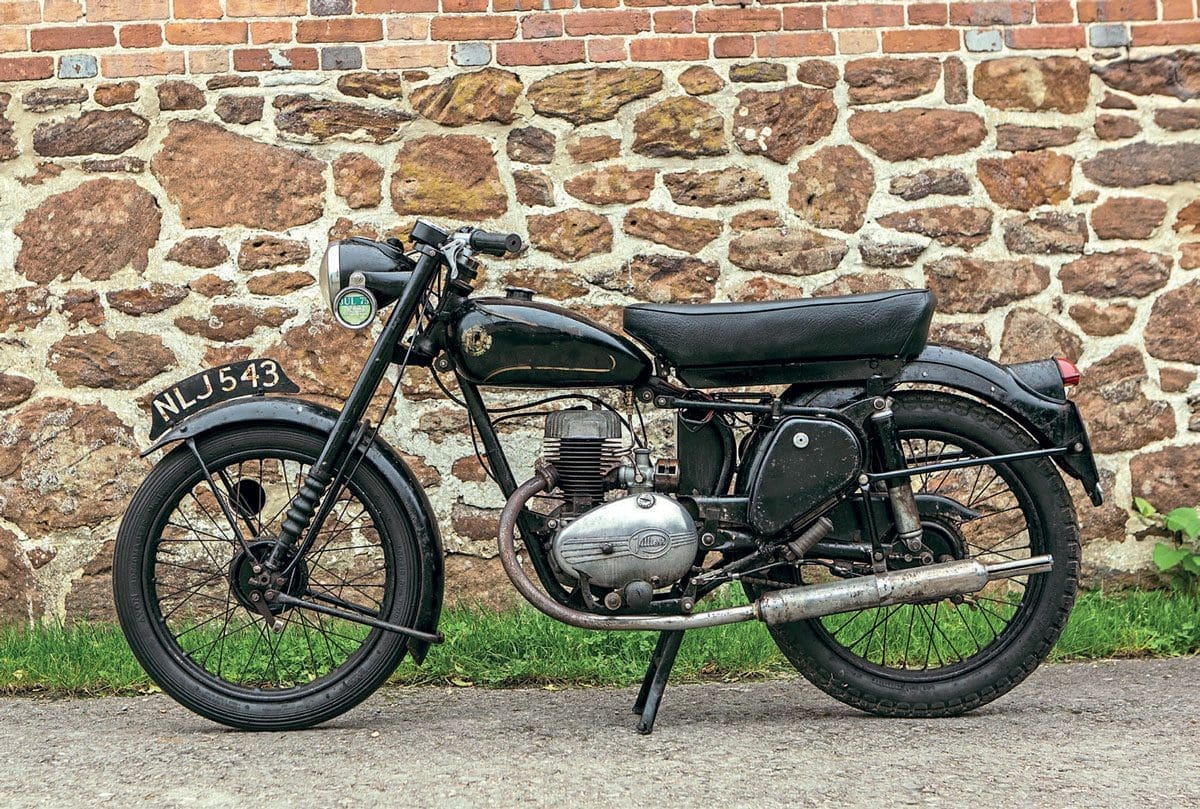 You have to choose between the wide ratios of the three-speed box, or the inferior build of the later four-speed offering. The Piatti/AMC engine lacks the
quality of the Villiers. Can be tricky to start when hot. A mostly complete restoration project will cost you between £600-1000 and even a fully restored Falcon will set you back no more than £1800-2500.
Alternatively, you can still find tired (or patinated, depending on your point of view) BSA C15s at prices close to £1500. If you are looking for British style, a few more cubes and good spares availability, an Indian Royal Enfield can be had for less than £1500. Make sure it's a UK spec model, not an individual import.
£2000-3000 | Triumph Speed Triple
885cc, three-Cylinder, 12 Valve DOHC 135mph, 40mpg, 1994-96
You can find a good selection of British light to middleweight motorcycles in the £2000-3000 price range, but excuse us if we go a little off-piste with this one. It's definitely British, and at 25 years old most clubs and the insurance companies consider it a classic.
The first collectable Hinckley model, the Speed Triple is the bike that turned heads and saw the company's star rise again. The Speed Triple had the solid build quality Triumph needed, along with some hairychested style.
Created by ditching the fairings and smartening up the bodywork, some European markets received the Speed Triple with a 750cc engine, but the majority all used the 900cc lump.
Like most of the early Hinckley bikes the Speed Triple is tall and chunky. Avoid anything with a lot of engine noise as that's going to be tough and expensive to fix. The streetfighter T509 model was popular among patriotic speed freaks but doesn't have the class of the original Speed Triple today.
A high-performance British motorcycle with push button starting, classy styling and that name on the tank for around £3000? That's a heck of a lot of motorcycle for the money. Priced from £1800 for a tired one or £4000 for a minter, buy one now while you still can.
Looking for something more traditional for your £3k budget? Try a 1960s BSA unit single and you'll get a really good 250 or 350 for that sort of money. Dedicated searching will pick you up a ready to use AMC single.
£3000-4000 | AJS Model 31/Matchless G12
Often overlooked today in favour of Norton, Triumph and BSA offerings, the Model 31/G12 is the most commonly found AMC twin.
The earliest models were a stroked upgrade of the 600cc Model 30, and sadly developed an over-exaggerated reputation for fragility, which might account for their lack of popularity and lower prices today.
Sixties thrashers claimed the early 650's crank was a delicate flower, but in fact it was the later alternator versions, which carried the massive alternator rotor on a drive-side crankshaft extension, that had problems. AMC responded by forging post-1960 cranks in a very tough nodular iron. The post-61 models are therefore very sound, if slightly staid, machines.
In common with the rest of the heavyweight range, they acquired Norton forks and wheels for 1964, along with 12v electrics. A good and solid, if unglamorous big twin, you'll find a G12 or similar at around £3500-4000 privately. Alternatively, you should be able to find a good B31 BSA, or an A50 500 twin for less than £4000. Stick with AMC and you can get a top notch G80/Model 18 500 single.
£4000-5000 | Norton Atlas 750
Okay, so they have a chequered reputation for vibration and subsequent unreliability, but that has helped keep the mighty Norton Atlas available below £5000, especially at auction.
The 750 Atlas is supposed to be not as good as her 650cc Dominator sisters. Popular lore says it is vibratory, overstressed, bulky and unreliable. It was a stop gap, says the legend, a bike that sat uncomfortably between the Dominator and the Commando.
It was for Americans who wanted a big engine on a big bike that was a mile eater. The Atlas was the last but one Norton to feature the Featherbed frame and had one of the last incarnations of Bert Hopwood's original upright 1940s 497cc Dominator engine which by then had been stretched out to 745cc, later to become the Commando 750 and 850.
With the Atlas you get Norton's legendary running gear and a great big engine to play with. Vibration might have been an issue when they were new, and owners were riding them into the ground. Today they're likely to have an easier life, meaning in turn an easier ride for their owners.
Alternatively, look at a Royal Enfield Constellation if you fancy a challenge or an oil-in-frame Triumph – the pre 1973 models with conical hubs are cheapest, and you can still pick up a decent T140V for under that £5000 price tag privately. Looking for something a bit more traditional? You can, just, still find a Velocette MAC for less than £5000.
---
Advert
---
Sign-up to the Classic Bike Hub Newsletter
Get the latest classic bike news and updates straight to your inbox… You can unsubscribe at any time.