Advance c1904-12 UK
A respected pre WWI maker, Advance built single cylinder and V-twin motorcycles powered by their own engines. The Advance had a lower than normal frame design. Only a few examples survive.
AER 1938-40 UK
Advanced looking single and twin cylinder two-strokes built by Liverpudlian Scott dealer and enthusiast Albert Reynolds. Earlier, Reynolds had helped save the Scott marque in 1931 by buying stock from the official receiver, with which he created his Aero and Reynolds Scott Specials. Examples of both the 250cc Villiers AER and 350c version with 'in house' twin cylinder two-stroke AER survive, but are rare.
Aermacchi 1950-78 Italy
Established in 1912, the famous Italian aircraft factory Aeronautica Macchi SpA, whose planes had battled during the Thirties for the Schneider Trophy entered the two wheeled market in 1948 with a 123cc scooter, powered by a horizontal single cylinder two-stroke engine.
During the early Fifties the promising young designer Lino Tonti – later the builder of the Linto – joined the firm. Although his stay was brief he recognised the value of wind tunnel testing of motorcycles in the firm's aeronautical wind tunnel. As Tonti left, former Parilla designer Alfredo Bianchi joined Aermacchi with the brief to develop a sporting road machine. His first attempt, the fully enclosed 175cc Chimera, proved wide of the mark sales wise, but the horizontal ohv single cylinder engine design was to become the mainstay of the Aermacchi range.
The Chimera's engine was soon enlarged to 250cc and then used to power the faster Ala Verde (Green Wing). In 1960 the Aermacchi company was restructured with Harley-Davidson of America owni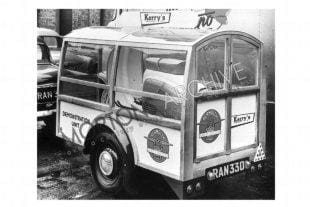 ng a half share and the first 250cc racers – called the Ala d'Oro (Golden Wing) – based on road going models were built. Although of simple design, the racers were light, fast, reliable, easy to maintain and made ideal privateers' machines.
With factory backing Alberto Pagani scored the marque's first GP points with his fifth place finish at the 1960 Belgian 250cc GP. Initial examples had a bore and stroke of 66 x 72mm but the shorter stroke 72 x 61 version soon followed. In 1963 the first five speed gearboxes were offered, as was a 350cc version. A dry clutch was introduced in 1965. Riding Aermacchi Harley-Davidson two-stroke racers, Italian Walter Villa won four GP World Championships in the 1970s.
A new scooter, the 150cc two-stroke Brezza and a moped, the Zeffiretto, were launched in 1963, followed in 1967 by a 125cc two-stroke single motorcycle also called the Ala d'Oro. Harley-Davidson took over the factory completely in 1973. The last four-stroke single cylinder road machine the Harley-Davidson badged SS-350S was built in 1974, but a two-stroke range continued until 1978 when Cagiva bought the Varese factory.
Aermacchi racers are ideal classic mounts for novice and seasoned riders. The simple engines are easy to maintain although the spares situation can be patchy. Early models lack the power of some rival models but are light, handle well and make a lovely noise. Prices reflect provenance, history and model.
Aero-Caprioni 1948-64 Italy
During the Thirties Count Giovanni Caprioni's industrial empire was amongst the largest in Italy building aircraft, cars, industrial and marine engines. Sold in most markets as the Capriolo, motorcycle production started in 1948 at the firm's Trento factory with a 73cc ohv model. A face cam version followed by 98, 124 and 148cc ohv and face cam singles then appeared. The company added a 149cc ohv flat twin as well as NSU powered two and four-stroke lightweights – including an NSU Max engined model, the Cavimax which was built at a sister factory in Milan. For a few years, motorcycle-engined commercial three-wheelers were also built.
A few hundred of the attractive, sporting and perfectly formed Capriolos were imported into the UK during the early Sixties. More are now arriving here via dealers who travel to Italy, but spares can prove a problem.
AGF 1948-56 France
AGF built small capacity scooters and motorcycles using proprietary engines. Never imported into the UK during the period but a few are washing up on Continental autojumble stalls. Interesting, different but you'd best buy a second for spares.
Agrati 1958 Italy
Well known Italian cycle maker who also made mopeds, scooters and lightweights often with Garelli engines. The two companies merged in 1961.
The Capri scooter launched by Agrati in 1958 was a simple but brilliant idea, being one scooter, but offered with the alternative of five different capacity two-stroke engines. Due to hot competition from Vespa and Lambretta, sales were poor in Italy but it sold in many European countries including Britain and the USA. Spares are difficult but mechanical parts do surface on the European autojumble circuit.
Aiglon c1906-c1955 France
Seldom seen outside France but post-WWII AMC (French) and FMC powered lightweights have found their way across the English channel. Minerva, Zurcher and Peugeot engines were fitted to early examples.
Ajax 1923-24 UK
Limited production of Blackburne and Villiers powered lightweights, of which a few survive.
AJR 1924-26 UK
JAP powered machines built in Edinburgh by AJ Robertson who rode them in trials. They're one of few marques built in Scotland.
---
Advert
---
Sign-up to the Classic Bike Hub Newsletter
Get the latest classic bike news and updates straight to your inbox… You can unsubscribe at any time.