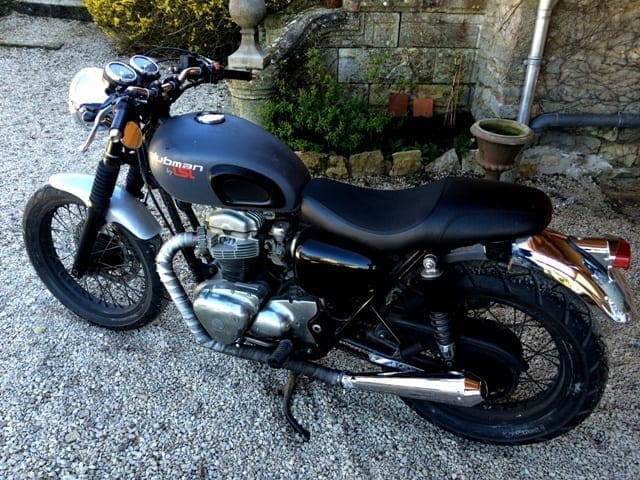 Q: I have installed a racing exhaust on my W650, which is pretty much a set of empty pipes/silencers, but did not re-jet (I wasn't interested in the supposedly four extra bhp it was said to provide). It's LOUD, and the backfiring was wild at first, but 3500 miles / 5500kms or so later, it's really quietened down although has not disappeared totally. Is the backfiring damageable to the engine? I have searched the internet but am not sure. The bangs don't bother me, but as I'm about to do the 60000 kms valve clearance job, I'm wondering if I'm going to find disaster when I crack open the valve cover.
Jack Linden
Article continues below…
Advert
A: No, I do not think the backfiring will damage the engine but more likely just everyone else's nerves. It is probably a result of your not fitting the replacement system correctly with new gaskets, so air is entering through the pipe to exhaust port joint on the overrun, and no doubt it is getting less obtrusive because the gap is being filled up with deposits. There is usually a reason why it is recommended to make alterations to the carburettors other than to increase power output. The change in specifications can result in the fuel/air mixture becoming excessively weak at some points, and this is something which could cause engine damage over time.
---
Advert
---
Sign-up to the Classic Bike Hub Newsletter
Get the latest classic bike news and updates straight to your inbox… You can unsubscribe at any time.