Our experts at CMM are back with all the answers to your questions! Fill in the form at the bottom of the page to ask your burning questions! This time, we talk you through fitting forks!
Fitting externally sprung forks can be a real hassle unless you know the wrinkles. Remove the lower yoke pinch bolt, carefully tap in a flat bladed screwdriver just enough to expand the fitting allowing the stanchion to pass through.
A drawbar can be used to pull/refit the stanchion back into the base of the top yoke. Your bike will probably run an axle with the correct screw pitch but if not get a rod threaded and add a crosspiece.
To keep up to date on Q&A and everything Classic Motorcycle Mechanics, like our Facebook page or follow us on Twitter here.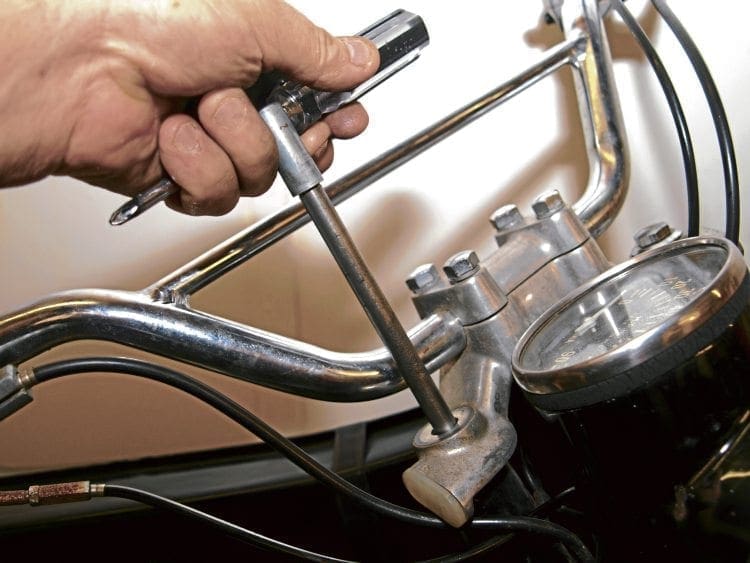 Screw the rod into the top of the leg, pull up until it registers into the top yoke, maintain the tension, remove the screwdriver, fit the bolt and remove the drawbar.
Fit the top bolt through the yoke and check everything's properly in place.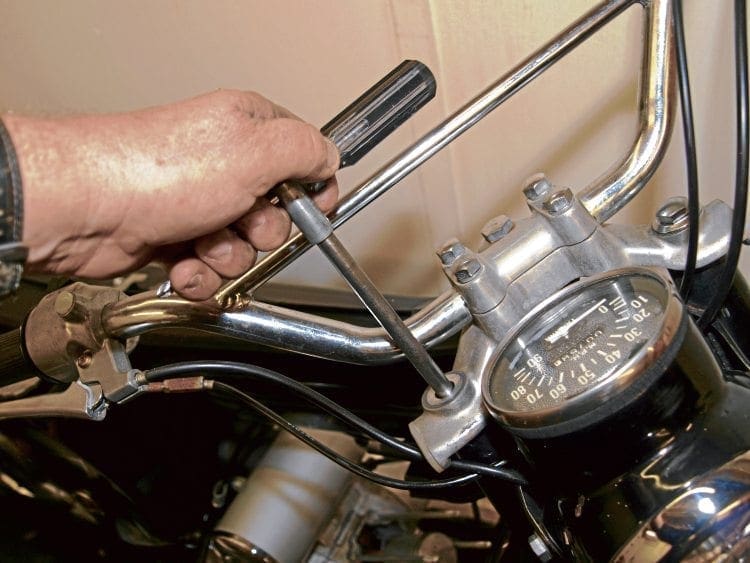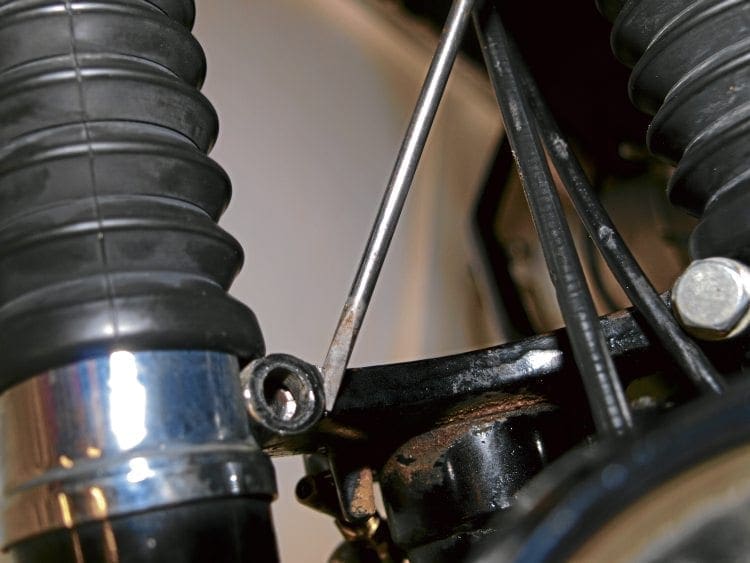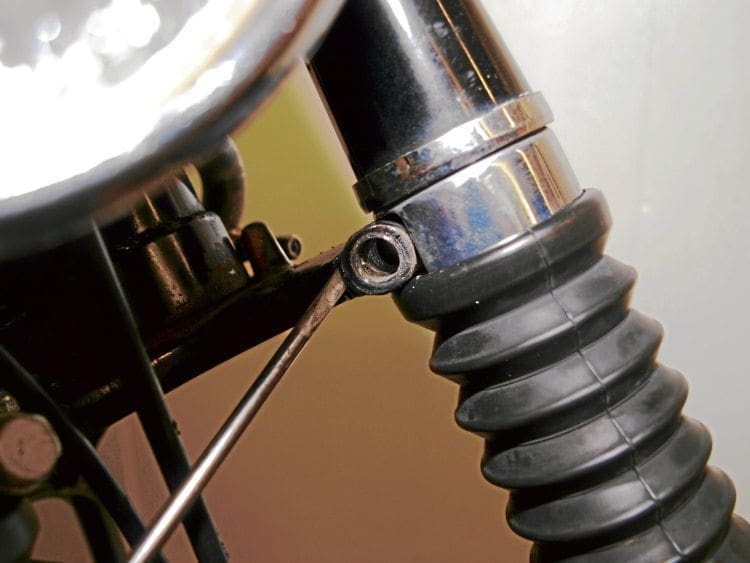 We hope this helped! Send us your burning questions here:
---
Advert
---
Sign-up to the Classic Bike Hub Newsletter
Get the latest classic bike news and updates straight to your inbox… You can unsubscribe at any time.