Q: The headlamp bowl was rusty and my mate gave me a new chrome one. Foolisly, I accepted and removed the headlamp in order to replace it. As you may know, in the shell there is a huge tangle of plugs and wires which are squashed between the reflector and the back of the shell. Using wire and plug colours I reconnected all but one of the wires and everything works… except there's no spark at the plugs! The remaining socket is black with one orange and one white wire. Could it be that there is a 'spare' socket or is the plug that fits it lurking somewhere that I've missed? I'm used to working on 1950s British iron and Jap electrics are something else!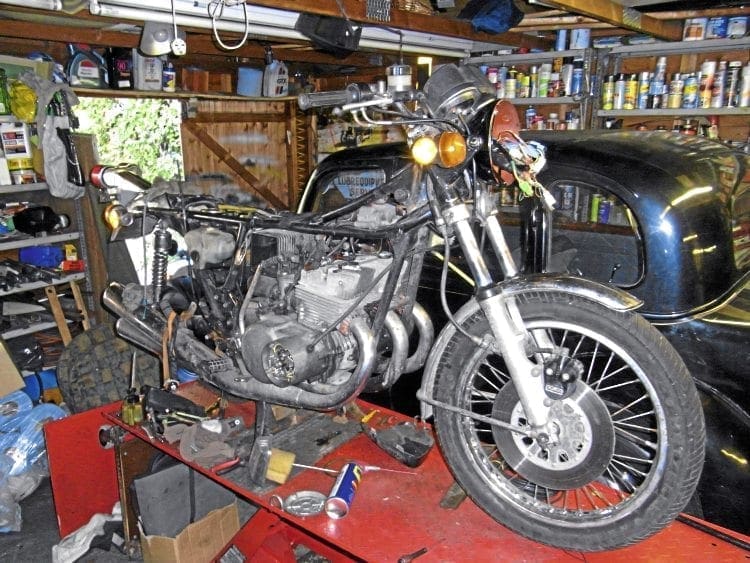 A: The connector with just orange and white wires in it is for the front brake switch, so that cannot have anything to do with the ignition. The ignition circuit works like this: a red wire leads from a 20 amp fuse to the ignition switch. This powers an orange wire when the ignition is switched on, and as well as powering other circuits, this leads to the handlebar mounted ignition cut-out switch (and also the starter button) and hence to the three ignition coils. Does the starter work? If so, current is passing through the cut-out switch so you need to follow the wiring through from this point.
Article continues below…
Advert
---
Advert
---
Sign-up to the Classic Bike Hub Newsletter
Get the latest classic bike news and updates straight to your inbox… You can unsubscribe at any time.