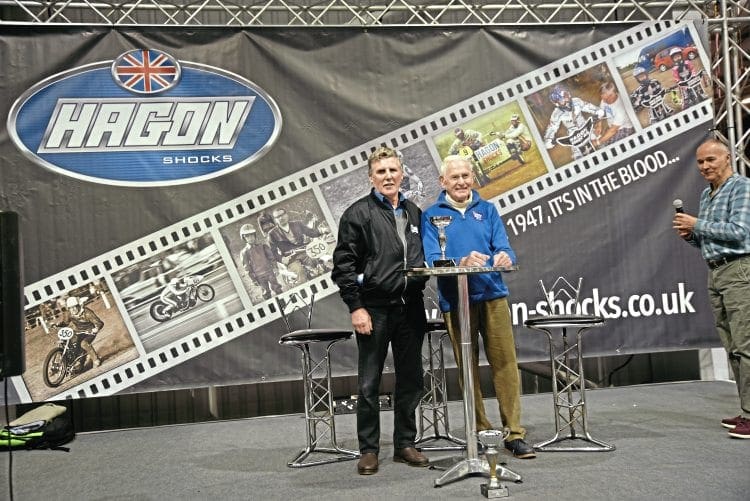 With three packed halls of traders, autojumble and displays there is plenty to see at February's Hagon-backed Classic Dirt Bike Show 2020.
A real highlight is the regular outdoor autojumble for those brave stall holders who eschew the comforts of indoors, and there are always some really good machines and projects outside.
Not that the displays indoors are any less tasty and there are loads of things happening on the stage besides the interviews with special guests, with presentations of trophies for the Kia series and the Classic British Scrambles Championship to name but two.
There are displays of all sorts, including a special line-up of bikes representing the makes trials legend Bernie Schreiber has been associated with through his career.
Alan Wright has arranged a Montesa display with some early Cappra MXers from the Sixties, while representing the English will be an Ariel display with two original HT trials models, an HS scrambler and a VCH.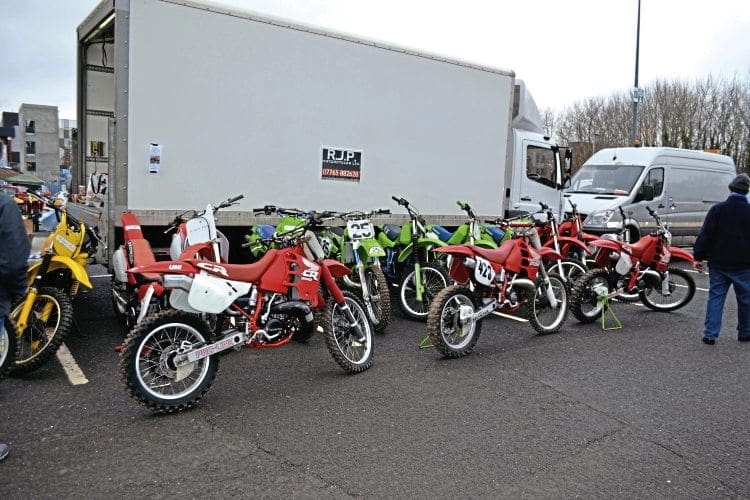 Elsewhere will be a special display of Sprite machines. Sprite motorcycles was the brainchild of Frank Hipkin and the marque soon dominated the scene with many top names gaining success.
The Sprite display is to be arranged by Frank's son Stephen who, along with brother Paul keeps interest in their father's marque alive in the cyber world.
Stephen tells us they hope to have a massive display of all sorts of Sprite models and if you have one and fancy displaying it then contact Stephen on ste2hip@gmail.com
Tales from those who were 'there' in whatever scene are always fascinating and there is no tale more intriguing than that of top 10 MX GP racer Rob Andrews.
Tenacious more than talented (his words) Rob raced in the Eighties and by sheer determination was a regular on the GP scene.
His book The Inside Line is to be launched at Telford in 2020. We've seen the pre-production version and it is an inspiration to every racer and proof that dreams do come true.
Gates to the Classic Dirt Bike Show open at 10am both days, with the autojumble opening at 9am. An adult ticket costs £14 in advance, while 15s and under go free. Advance tickets close at 8.30am on Monday, February 10.
For more information about the show and to get your tickets, head to www.classicdirtbikeshow.co.uk