Want to ride some classic 1990s race-replicas on your favourite tracks? Then check out Renaissance Racing.
Renaissance Racing have a five bike fleet for 2023: the Ducati 996, Suzuki GSX-R750 SRAD, Yamaha YZF750, Honda SP-1 and Kawasaki ZX7-R Offering enthusiasts the chance to experience these 'modern classics' at circuits across the UK and further afield.
Article continues below…
Advert
The bikes have been painstakingly prepared by 'Renaissance Man' Kieran Hatton. Ren Racing's experience days are circuit based, they are not just for the dedicated track-day goer but open to riders of almost all abilities. A normal day will see riders arrive, meet Kieran and head off to sign on. There is a familiarisation and safety brief specific to the bikes, as well as the usual and compulsory track briefing. Across the day participants ride three bikes across the six/seven sessions of the day: normally a V-twin and two, four cylinder 750s.
The bikes are all track prepared with uprated and modernised brakes, refreshed and/or replaced suspension and the motors sing like they always did. Tyres are track oriented Dunlops, using warmers to maximise enjoyment time. Bike wise everything is taken care of, riders just ride, as 'full factory' as most of us will ever get.
Riders do require a certain level of riding kit for day but Ren Racing are currently working on a partnership with an equipment supplier to be able to offer boots, leathers and gloves etc. Cost for the day's hire is £450 plus the track-day cost. Full Ts & Cs are on the website at: www.renracing.com
Article continues below…
Advert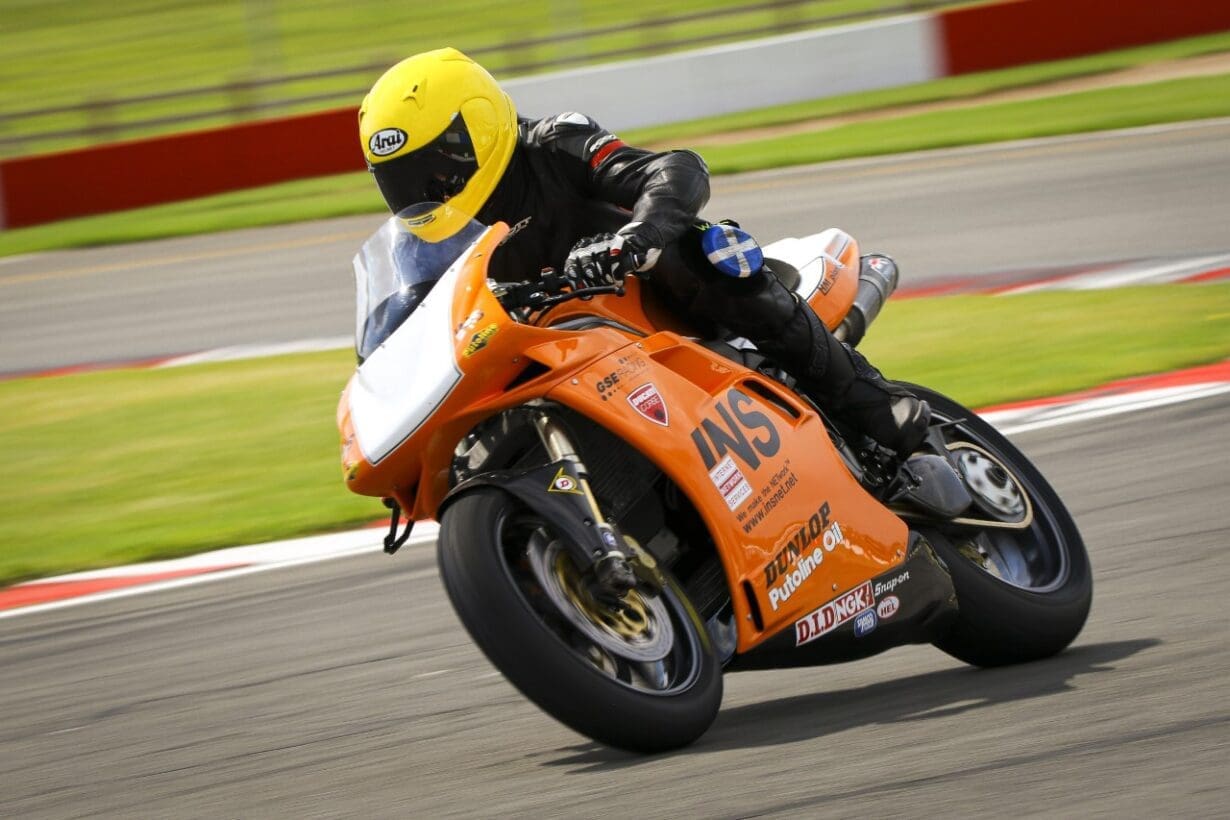 ---
Advert
---
Sign-up to the Classic Bike Hub Newsletter
Get the latest classic bike news and updates straight to your inbox… You can unsubscribe at any time.