Part travelogue, part coming of age adventure, this book explores the physical and inner journeys of a young man who left Belfast aboard a café racer Moto Guzzi in the early 1970s…
In part this book was irritating because the author did his big trip when he was 21 and 21 year old males are often disinterested in culture, driven by the desire to fornicate liberally and take drugs, and they are generally blasé to risk. Of course, I was 21 once and remain irritated at who I was then too so it's not personal. But there is much more to the book that makes it a compulsive read. Look through the laddish exploits and hyperbole and a life-defining journey and an epic travel book unfolds.
Chris Donaldson was a middle-class kid from war-torn Northern Ireland in the early 1970s, escaping from conventional family and the pull of the family business and driving blind into the unknown, a process that forged who he would become.
The journey was done on his Moto Guzzi Le Mans II, through around 40 000 miles of pre-internet Europe, Africa, and the Americas with a dose of long-distance yacht racing thrown in. There's not a massive amount of detail on the bike, mostly factual description of what breaks when, although that the machine made it at all and is still ridden is testament to Guzzi quality.
The journey is unplanned, progress and goals are jerky and unpredictable and he always seems to end up in a war zone. One of the most enduring narratives is the off-road trip through war-torn East Africa in the last gasp of colonial power; a powerful snapshot of the time and a lesson in the psychology of endurance.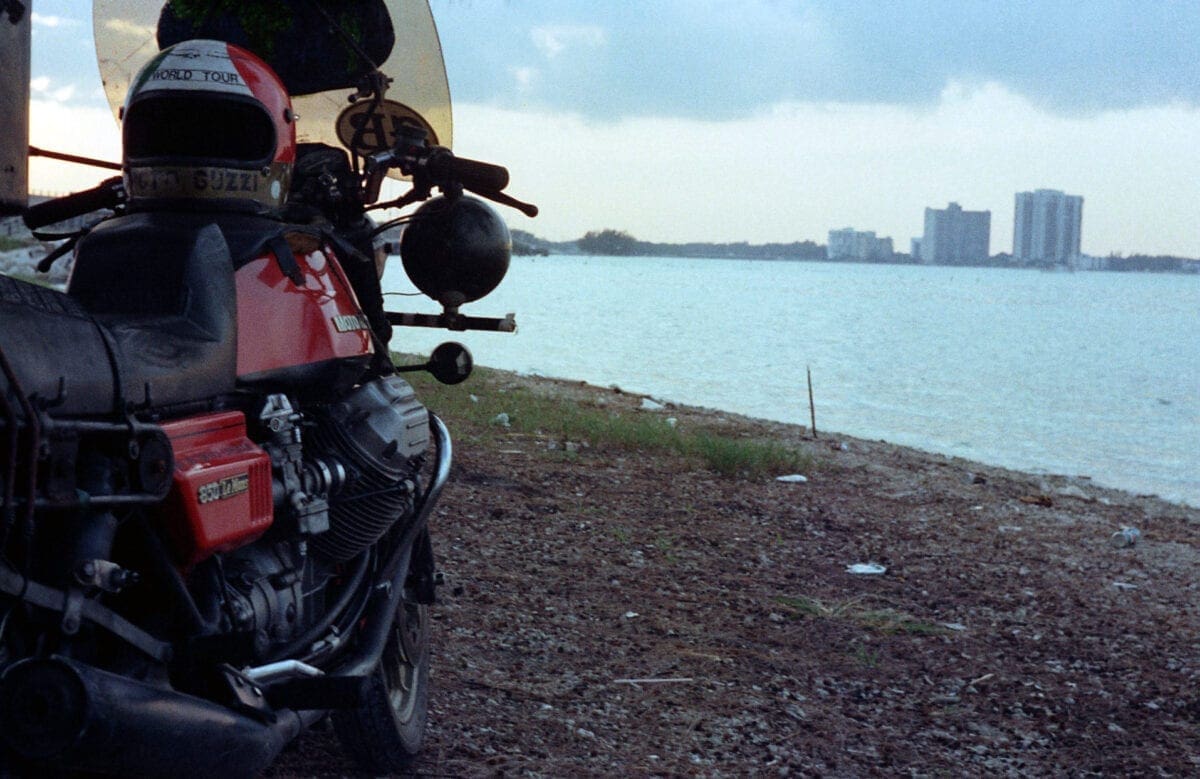 A defining feature of this account in contrast to many other traveller's tales is that Donaldson was skint. Yes he had a new Guzzi, but apart from that had almost no money, no insurance or health cover, and suffered illness, hunger and thirst, deprivation and an almost total vulnerability in a way that most of us will never know. This is a book that rages against power, structure, religion and convention. It paints people as they are, some bad, many scared and a lot hospitable and kind.
It reminded me of Ted Simon's Jupiter's Travels, a self-discovery on two wheels and has earned a place alongside it on my bookshelf.
RC Reviewer: Dave Simmons
Photos: Chris Donaldson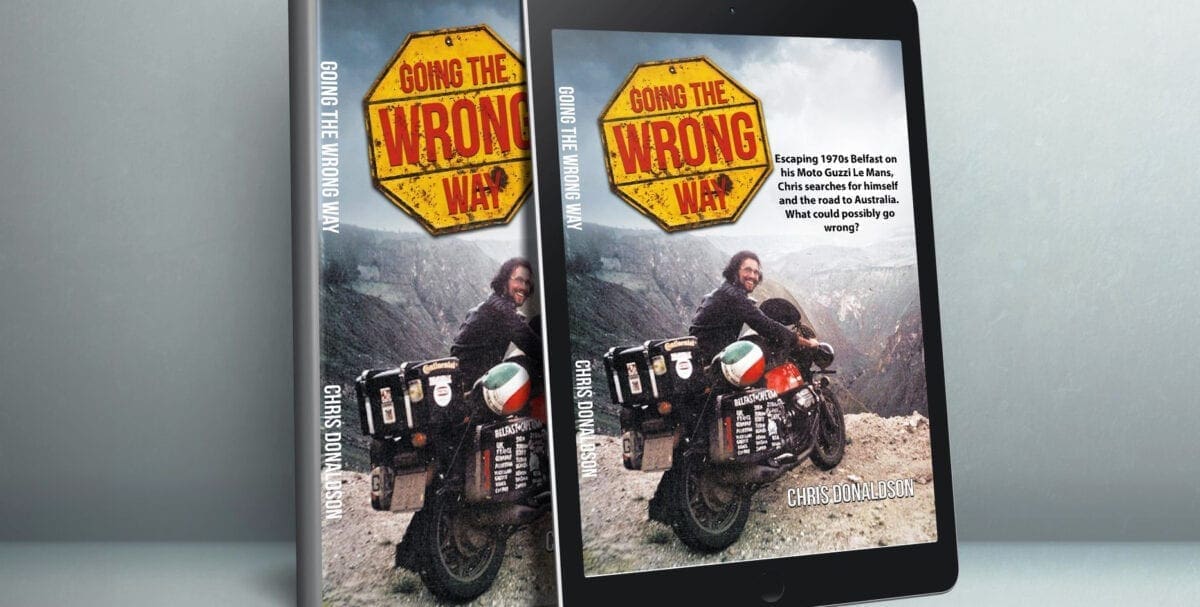 ———
Going The Wrong Way by Chris Donaldson is available at Amazon: more details on the author's website and Facebook page
---
Advert
---
Sign-up to the Classic Bike Hub Newsletter
Get the latest classic bike news and updates straight to your inbox… You can unsubscribe at any time.