Right you lot, did you know that during February we had 'Tinnitus Awareness' week? Nope, we didn't either, but we reckon it's still worthwhile retrospectively telling the motorcycling fraternity at large about how ear plugs can help you: so, hear/here goes… (see what we did there?)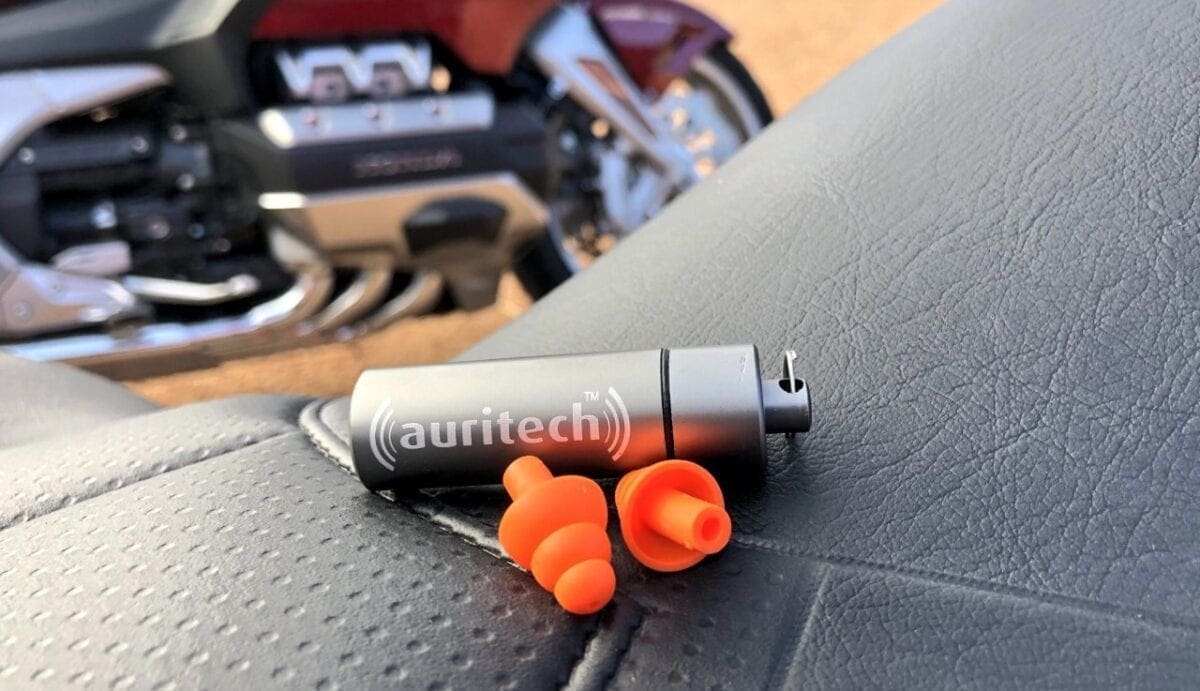 Specialist earplug manufacturer Auritech marked Tinnitus Awareness Week by explaining the dangers of riding motorcycles without adequate hearing protection. Research has shown that riders risk causing permanent hearing damage through the wind noise generated at just 50mph, and this damage can occur with less than four minutes exposure at motorway speeds. God forbid what a race bike can do with open cans at full chat!
It's thought that around half of all road riders in the UK do not wear ear plugs while riding, with many unaware of the damage they may be causing to themselves. Bertie Simmonds, editor of Classic Motorcycle Mechanics and Classic Racer has tried both the standard Auritech and the made-to-measure versions. He says: "I've used earplugs almost since the start of my time on two wheels and I've found the Auritech plugs to be the best I've ever tried. The made-to-measure ones are especially comfortable and the unique design with the internal ceramic filter means you can actually hold conversations without removing your helmet AND the plugs themselves. Only extraneous sounds like wind noise are removed so you don't feel so 'cut off' from the world as you can do with normal ear plugs. I love them."
To this end we've managed to secure a deal with Auritech until the end of the month, so head to: https://www.auritech.co.uk/universal-fit-earplugs/biker.html
The code is Mortons21 and here are the terms and conditions, here they all are:
This offer is open to all Mortons' readers. This offer entitles the readers to 20% off Auritech Biker ear plugs and cannot be used in conjunction with any other offer or staff discount. Only one voucher per transaction and a maximum of 2 units per transaction
This offer is available until March 31st 2021. This offer is open to consumers aged 18 or over, resident in England, Scotland, Wales or Northern Ireland. Auritech reserves the right to withdraw the offer or amend the terms and conditions at any time. Promoter: Appia Healthcare, Carmanagh Lodge, August Lane, Farley Green, Surrey GU5 9DP
Auritech Biker Universal earplugs retail at £19.95. For more information go to: www.auritech.co.uk
---
Advert
---
Sign-up to the Classic Bike Hub Newsletter
Get the latest classic bike news and updates straight to your inbox… You can unsubscribe at any time.