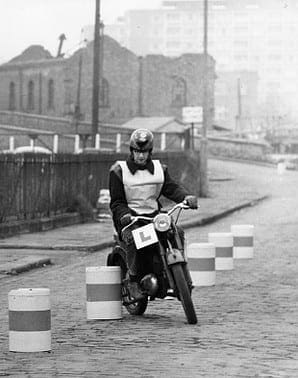 The Get On motorbike and scooter campaign says students can save thousands of pounds and hundreds of hours every year by riding motorcycles rather than driving cars.
Many students leaving home to go to university need some form of transport, and the Institute of Advanced Motorists' figures show the first year on the road in a car could cost more than £12,000 ­  insurance being the main expense, and a saving of £10,000 could be achieved by opting for a 125cc motorcycle or scooter.
According to DfT figures for 2009, motorbikes and scooters are cheaper to run, able to cut through congestion and save on average 30% on your travelling time. And with student debt on graduation set to rise from £26,100 for this year's freshers to £53,400 for students starting in 2012, cost cutting is essential.
Michael Hewitt, a third year student at Huddersfield University, said: "I started riding due to the high cost of learning to drive a car and as I was preparing to start university, I really needed to make a saving."
Students can have a go on two wheels for free thanks to the Motor Cycle Industry's Get On Campaign ­ you can get a one hour free lesson providing you are 16 or over and register at geton.co.uk