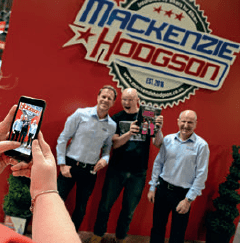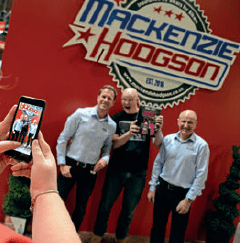 Triple British Superbike Champion Niall Mackenzie and World Superbike Champion Neil Hodgson have become insurance salesmen! With many race and former race stars fronting up big bike insurance companies for their own gain, this is a little different. These two have spent two years researching the market and now want to provide 'insurance by bikers for bikers'.
Niall and Neil realised that there was a need for a more biker-focused kind of cover and hence their joint ambition to create Mackenzie Hodgson Insurance Our very own Niall explained: "This isn't just a
sponsorship thing: my name is above the door, so to speak!
"Anyone who knows me, knows that I live for bikes and I'm always ready to put something back into biking. Working alongside Neil Hodgson, I believe Mackenzie Hodgson can provide a fair and honest insurance service that is just for motorcyclists – giving you the right cover at a competitive price and being ready to give you the best service and attention."
Mackenzie Hodgson venture is a trading name of Autonet Insurance Services Ltd and they can be found at www.mackenziehodgson.co.uk