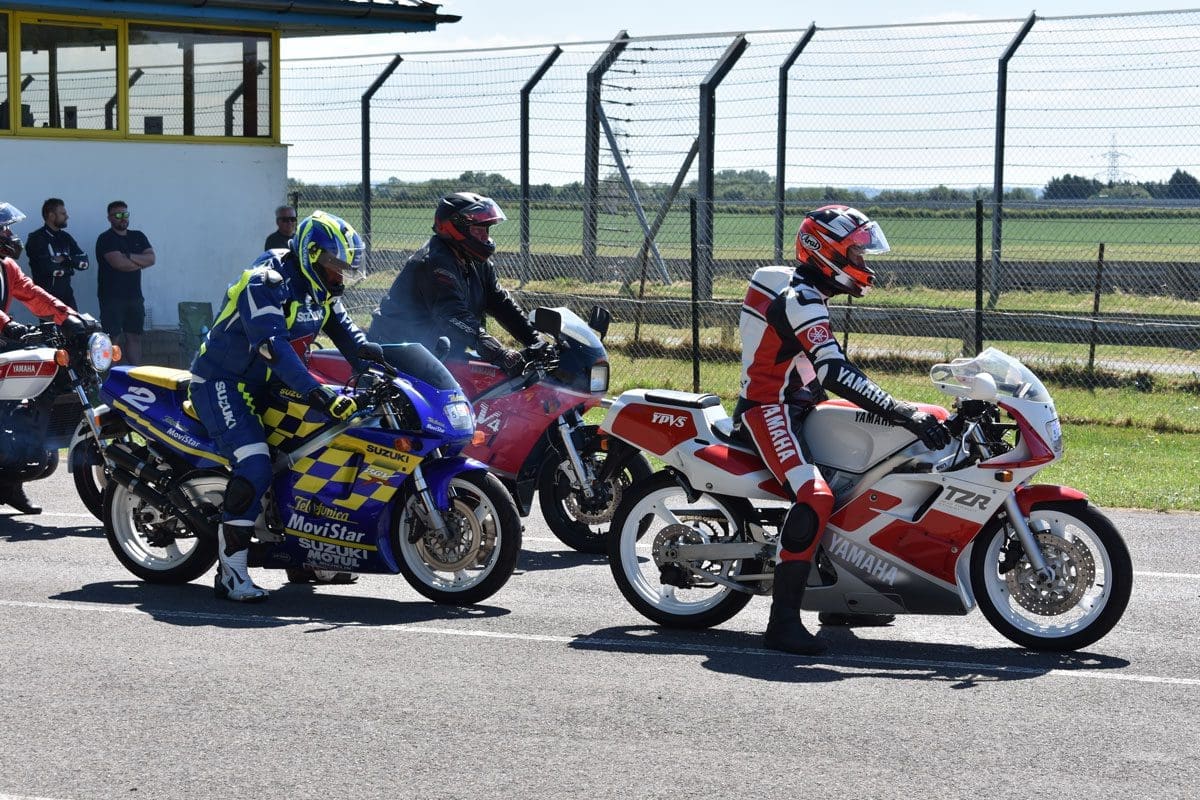 Classic Motorcycle Mechanic's (CMM) Andy Bolas had a top two-stroke time at Castle Combe recently!
Over to you, Andy: "After really enjoying the track-day at Castle Combe last year with the guys from the LC Club we jumped at the opportunity again this year!
"There were a few familiar faces and bikes from last year and again everyone was really friendly and helpful. We decided to use the same bikes as last year, but my TDR250 had other ideas and was so excited it became incontinent! On a positive note the RZ250 performed faultlessly all day with Ella Middleton on board. The only major breakage of the day was Ross Calthorp's RGV which broke its rear shock mount!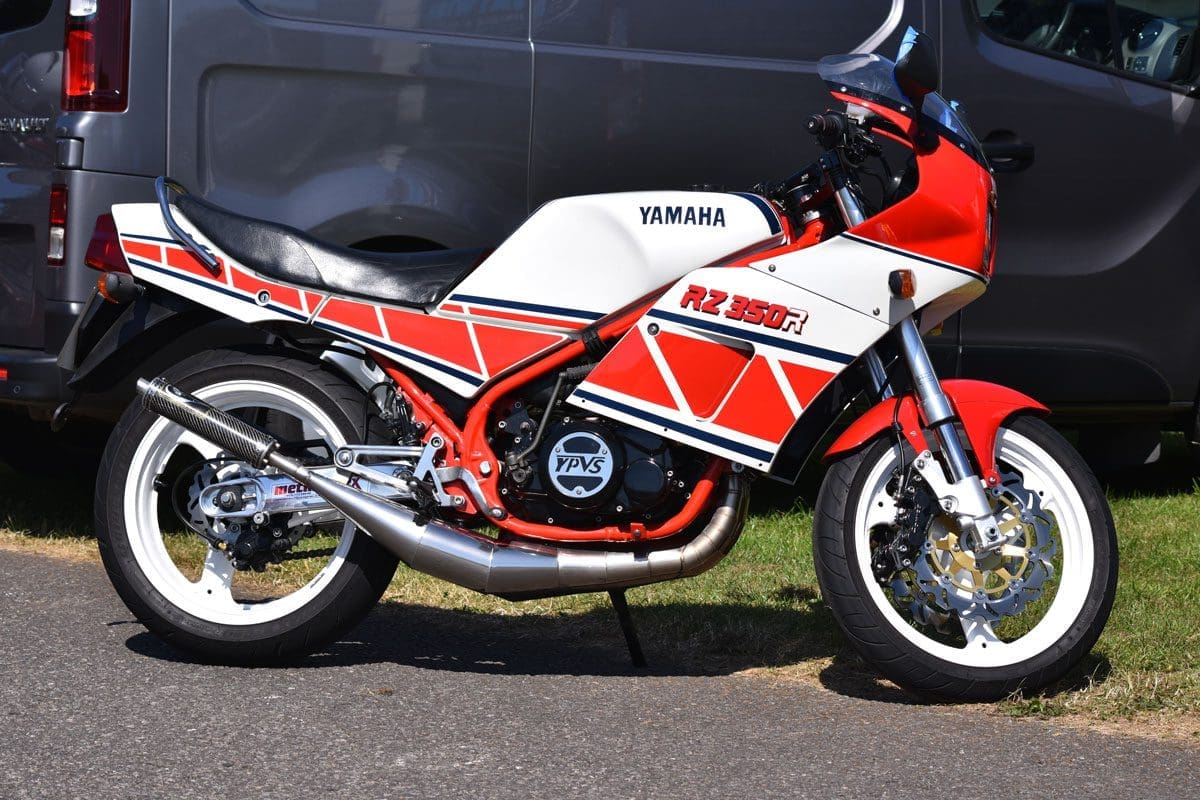 "This year the club managed to get two groups – making 24 overall. As per last year our instructor was Mark Lumb he looked after both groups all day and he did a brilliant job again, especially given the varying skills of the riders in both groups. There were some lovely bikes out there once more, including an RD250LC owned by Nick Croker and Pete Sprague's modded 500LC.
"We had some two-stroke interlopers such as Mike Culley's Suzuki RGV250 in Telefonica colours and a sprinkling of four-strokes, including Robert Barnes on a CBR900RR FireBlade and John Challen on a Ducati 888. My favourite bike of the day was Maxwell Black's modified Mick Abbey-tuned RZ350R. This started life as an RZ250 but has RGV running gear, Metmachex swingarm and Nitron rear shock. This is one awesome looking machine which goes as well as it looks!
"Congrats to both Castle Combe and Pete Sprague for putting the day together – it was superb. Remember, it costs just £20 to join the LC Club, which is a bargain!"
Why not join the club: www.lcclub.co.uk
---
Advert
---
Sign-up to the Classic Bike Hub Newsletter
Get the latest classic bike news and updates straight to your inbox… You can unsubscribe at any time.