The next interesting auction of classic motorcycles takes place on Saturday 24 July at Cheffins' saleground at Sutton near Ely, CB6 2QT. The Cheffins catalogue is always worth browsing – the listings are detailed and well-informed, and provide a lot of background information specific to the machine which is going under the hammer.
This is a lot more useful than some auction houses which seem to struggle to correctly identify the motorcycle, or the catalogues which cut-and-paste a long model profile that's barely relevant to the bike being sold. Here are half a dozen machines which caught the RC editorial eye while browsing the online catalogue…
It's rare to find a Velo Viper which hasn't been tweaked and tuned beyond its comfort zone, but this sporting 350 single has benefited from a lifetime of benign disuse. It's been owned by one family since 1967 but ridden very little in all those years. The inevitable effects of two decades in an unsuitable shed were rectified in 2008 during a restoration carried out by marque specialist Clive Repik. Since then, the Viper has barely turned a wheel and now need someone to recommission it and get it back on the road.
Estimate £4000-5000
If you have ambitions to ride a vintage motorcycle in the Banbury Run, then this 1929 twin-port, overhead valve, Triumph 350 could be your ideal machine. It's been extensively refurbished in recent years – everything from a rebore to a freshly fabricated exhaust system; the entire engine and all the cycle parts have been overhauled. It's even got re-lined brakes so you have a faint prayer of stopping sometime before the decade ends. Perfectionists may be put off by a scuff on the petrol tank – it was dropped during the rebuild – but you have to look very closely indeed to see the dint (and it might help you bag the bike at a decent price.)
Estimate £8500-9500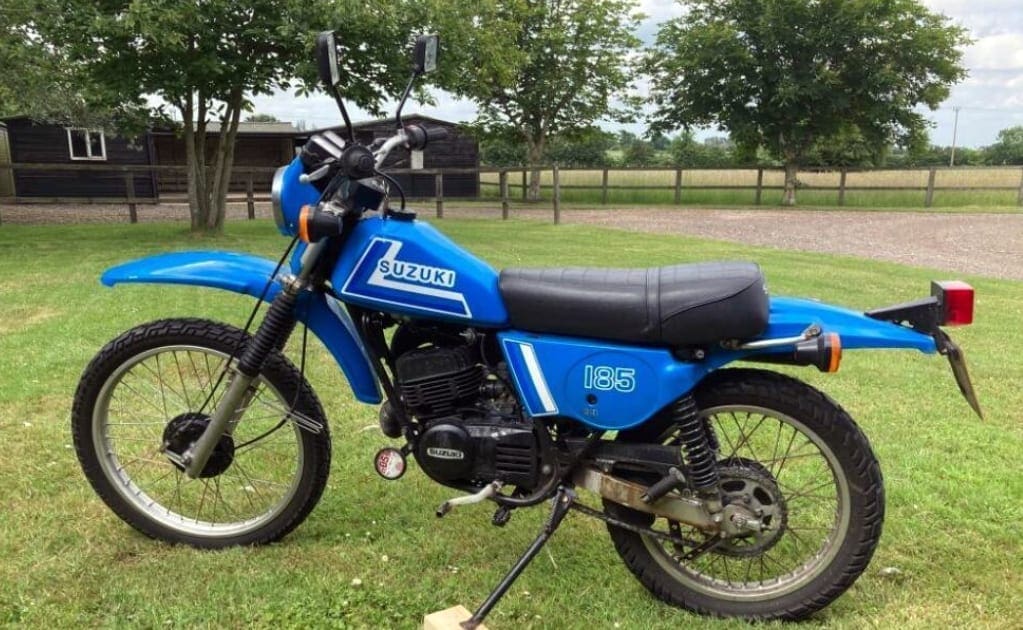 At the other end of the scale – 50 years younger and a fifth of the purchase price – this 1980 TS185 Suzuki two-stroke is offered 'in apparently original order, in running and riding condition with a fresh battery.' Previously owned by a female rider, it's been stored since 2014 until being recently recommissioned. This model even boasts direct oil injection so you don't have to muck around mixing two-stroke with your petrol. Green lanes await!
Estimate £1400-£1800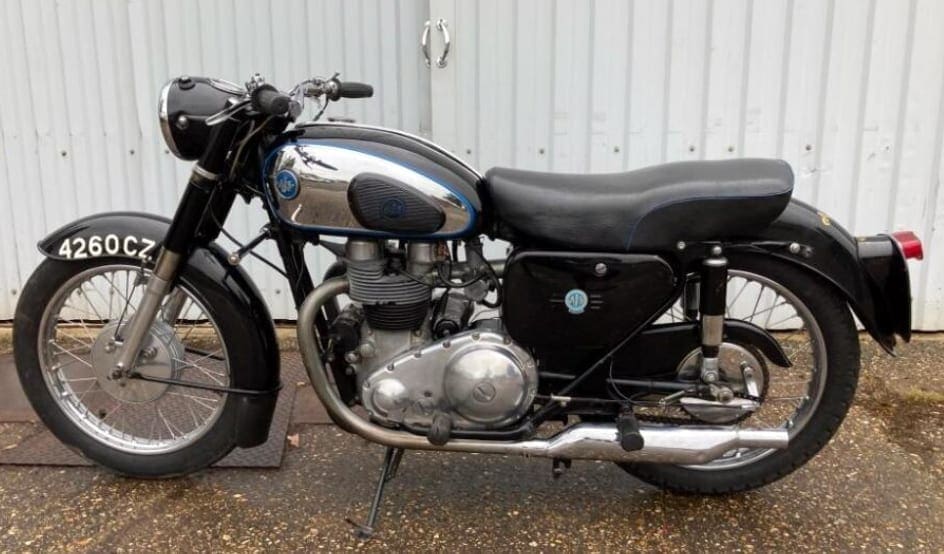 We've mentioned many times before that AJS and Matchless twins are an excellent alternative for someone seeking the 'big British bike' experience who doesn't want to pay Dominator money. This 1961 Model 31 Deluxe demonstrates that point almost perfectly: it was bought three years ago running badly and in need of some TLC. All it needed was a quick fix to the advance / retard, and now it's good to go.
Estimate £4000-5000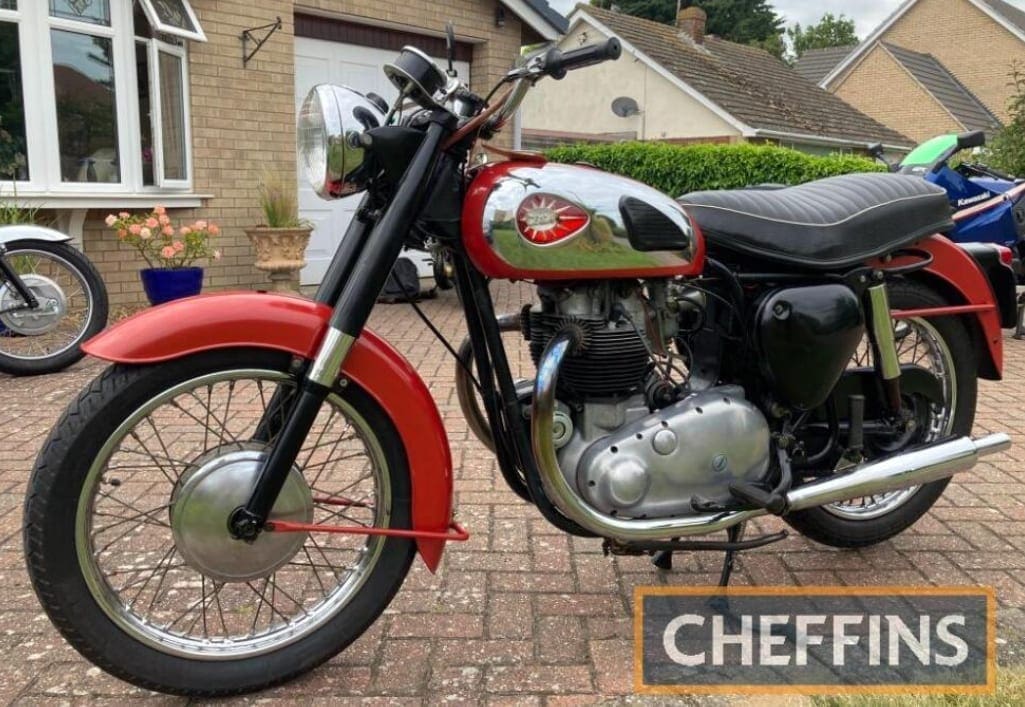 This BSA A10 is the other obvious option for a prospective purchaser who's looking for a solid 650 British twin. This one has been upgraded to Super Rocket specification (but apparently started life as two separate bikes so isn't quite worth SR money). It's been with the vendor for nearly 50 years and was laid up for 18 prior to being rebuilt. It's rarely seen rain, has seen little use since 2018 – but the seller expects to ride it to the sale. There's confident for you!
Estimate £4000-4800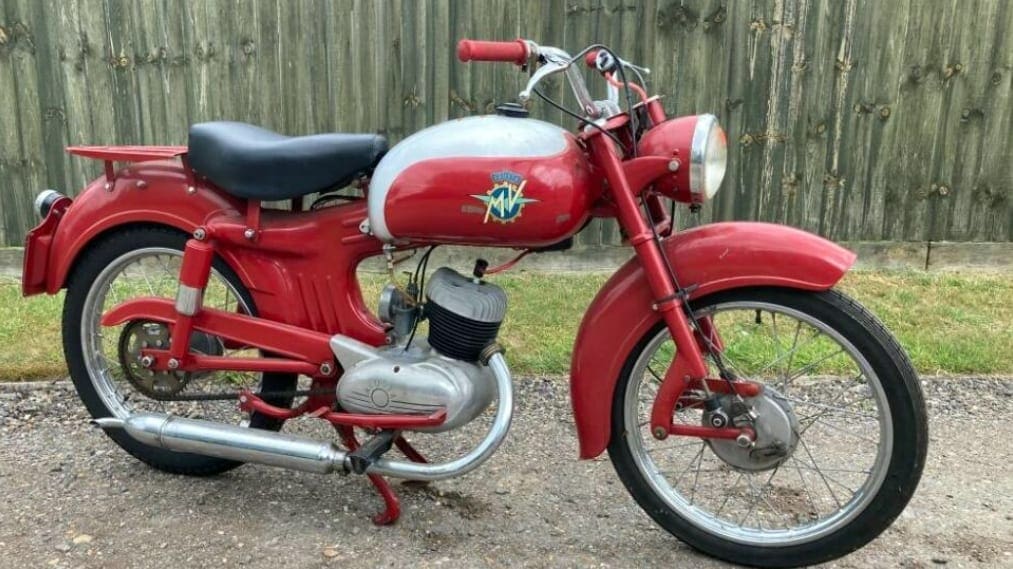 And finally… here's a tiny slice of Italian exotica, an MV Agusta 'Super Pullman' 125. These little machines have a dedicated following among RC readers thanks to their straightforward but robust mechanicals which have proven very rewarding to work on. The Super Pullman was produced between 1955 and '58, and there are very few examples in the UK. This example has only been exhibited at shows – it doesn't have full docs so the purchaser would need to get it registered as well as prepping it for road use.
Estimate £1500-£2000
———
These machines and an array of other classic bikes will be auctioned by Cheffins on Saturday 24 July, starting at 10am. You can attend the sale in person or register to bid online (pre-sale deposit required apply). Buyer's premium typically 8% of the hammer price
——–
Photos by Cheffins auctioneers
---
Advert
---
Sign-up to the Classic Bike Hub Newsletter
Get the latest classic bike news and updates straight to your inbox… You can unsubscribe at any time.