This is the place where we publicise your products, so if you've something to make a MXer go faster, a trials rider keep their feet up or an enduroista stay on time, let us know and we'll spread the word.
Words and pics: Tim Britton
Classic lube
Older bikes often react better to older formula oils.
Not old oil as that would be wrong but mineral oil blended to older regulations, rather than syntheticoil but still including the modern benefits of various engine protection additives.
Oils such as Bel-Ray EXL Mineral Four Stroke Engine Oil for instance.
It is available in 10W/40 and 20W50 configurations which most people will understand means the oil behaves like a 10w or 20w when cold but like a 40w or 50w when hot.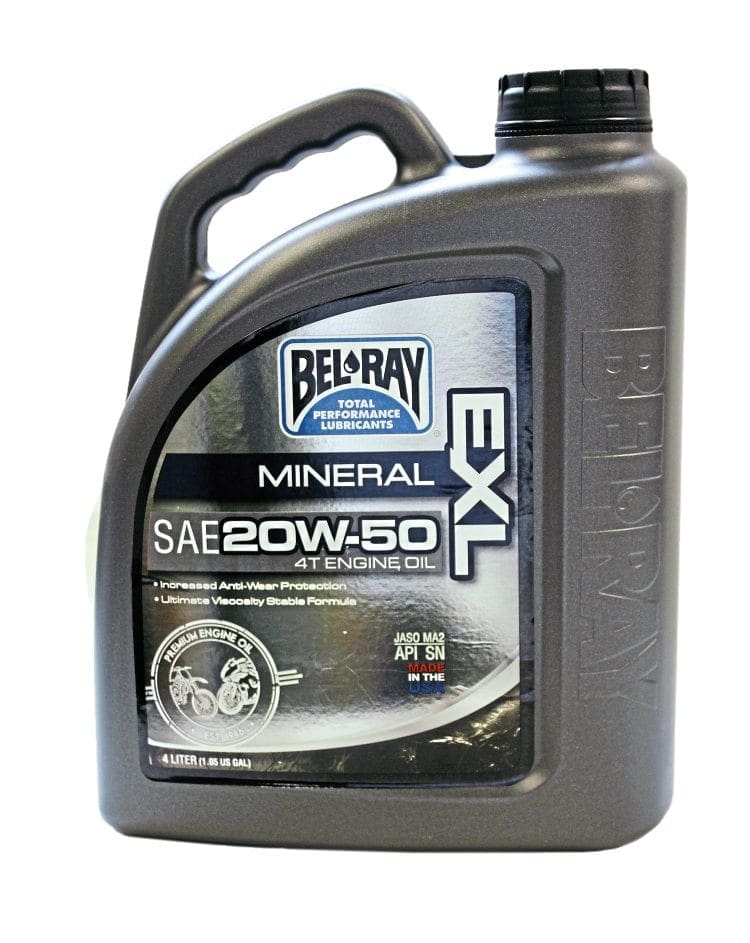 The oil is a petroleum-based formula infused with Extreme Pressure (anti-wear additives).Bel-Ray EXL reduces oil consumption and offers Long change intervals.
So there you are. Oh it's available in 1L and 4L bottle Sizes.
What is it? It's a Bel-Ray mineral oil.
Where d'you get it? Check out Rapid Moto www.rapid-moto.com where a dealer stockist list is available.
What's the cost? RRP 1L £8.41 & 4L £29.02
Pipe dreams
When Honda decided to go two-stroke for their MX models, they introduced the Elsinore… Quite apart from them being a pretty machine they were also superb and still are in classic events.
But the thing is there's over 40 year's-worth of development and knowledge gone on since the heady days of the mid-70s.
One area which has really seen development is the exhaust system and the benefits of a well-tuned pipe are well known.
Chris Lewis, who heads up Elsinore 74, knows a thing or two about these machines and has been looking at the exhaust side of them for a while – 18 months to be exact and has come up with this new system, a bolt-on replacement like all his stuff, which will give a 4bhp boost over other pipes.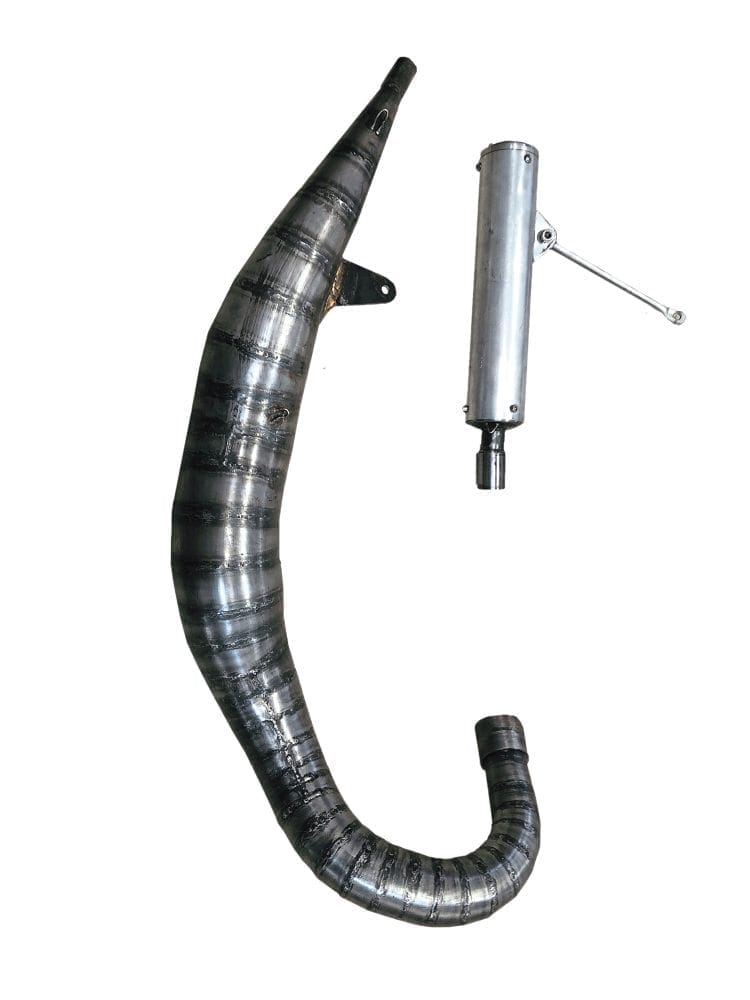 In the world of racing that is a significant boost. Chris will be marketing these pipes through Elsinore 74.
What is it? It's a new exhaust system for Honda's Elsinore models from 1974.
Where do you get one? From Chris Lewis at Elsinore 74 – contact him on 07801 072458 if you need one.
Read more News and Features online at www.classicdirtbike.com and in the Autumn 2020 issue of Classic Dirt Bike – on sale now!