It's just under two weeks to go before Classic Bike Trackdays, Classic Motorcycle Mechanics and the Vintage Japanese Motorcycle Club head to Wiltshire's stunning Castle Combe circuit over the weekend of July 19/20.
Supported
by Classic Motorcycle Mechanics magazine, the second of our two Classic Bike Trackdays
events at Castle Combe this summer promises to be a fantastic two days!
Since
its opening in 1950, some of the most famous names in motor racing have left
their tyre tracks around the circuit's challenging Tarmac…  and now it's your turn!
Two
fantastic days of classic bike trackday enjoyment start with the Classic
Motorcycle Mechanics magazine trackday. You can enjoy six sessions on Castle
Combe circuit's 1.85 miles of super-smooth
Tarmac, where you can blast down through the ultra-fast Folly and over Avon
Rise before reaching the infamous Quarry Corner, then on to Old Paddock,
Hammerdown and Camp Corner before the start of another great lap.
The
second of the two Classic Bike Trackday events at Castle Combe sees the VJMC
hosting in memory of the late Andy Callingham, a club member who sadly passed
away in the autumn of 2017.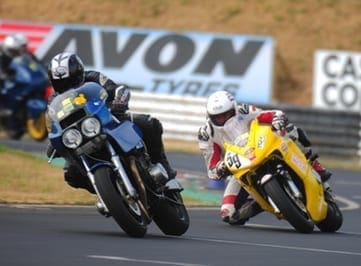 Andy
had a passion for motorcycles of all types, but particularly Japanese and
Italian, so the club has encouraged Italian machine riders to join in and take
to the Tarmac in honour of this former club member.
You,
too, can join in the action on track or take in the atmosphere and display a
machine in the paddock.
The track sessions on Saturday, July 20 are already sold out and with few places remaining on the Friday, you will need to be quick if you do not want to miss out – just visit http://www.classicbiketrackdays.com
If
you wish to display a machine, please send a text to Andy Bolas on 07906 556
561 or email [email protected]
---
Advert
---
Sign-up to the Classic Bike Hub Newsletter
Get the latest classic bike news and updates straight to your inbox… You can unsubscribe at any time.