We all like a bite to eat and if there's a chance to enjoy some food in good company and listen to some tales teased from the star guests by Jack Burnicle, then so much the better.
The two guest stars at this year's Classic Dirt Bike Show, Bryan 'Badger' Goss, 1970 British MX champion, and 1979 trials world champion Bernie Schreiber don't get to relax after the Saturday in the halls and being on stage. Oh no, they have to sing for their supper too.
The Classic Dirt Bike Show dinner is a fantastic opportunity for dirt bike fans to listen to fascinating exploits from their off-road heroes.
It's interesting that both were champions in the same decade – obviously either end of it – but represent two different eras of off-road sport, quite apart from two different disciplines.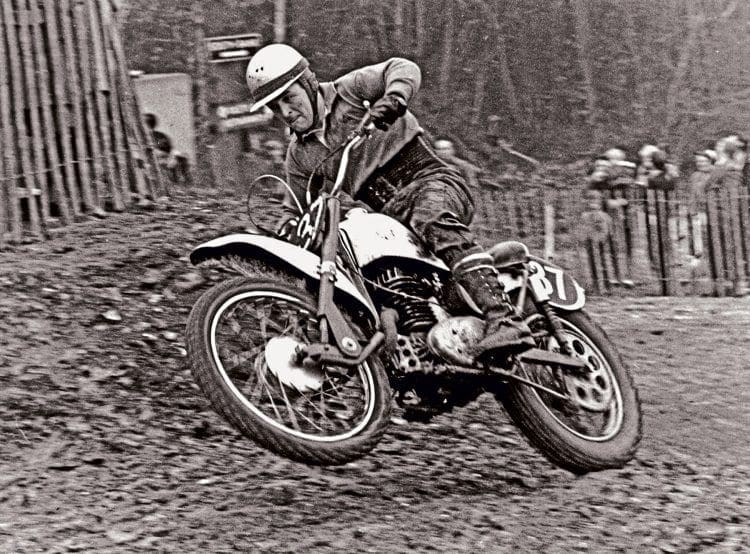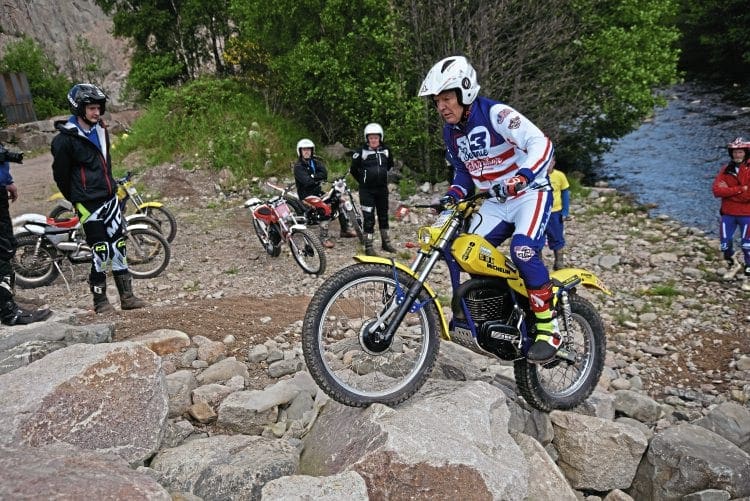 Badger was nearing the end of his top line racing, whereas Bernie was, at the time, the youngest world champion.
To check for late minute ticket availability, please call 01507 529529.
Pre-65 observers needed
Pre-65 Scottish Trial observer coordinator, Sally Burton, will be sending out invitation letters to last year's observers… but if you have not observed beforeand would like to volunteer yourservices, please contact Sally as soon as possible, by email: observers@pre65scottish.co.uk or through the contact on the Pre-65 Scottish Trial website: www.pre65scottish.com.
The Pre-65 Scottish Trial will again be attending the Hagon backed ClassicDirt Bike Show at Telford International Centre this weekend (February 15/16) and their stand will be in the usual place in Hall 1 – just look for the blue Pre-65 Scottish gazebo.
So, if you are attending the show, pop along to see them, have a chat and ask any questions you have.
Read more News and Features in the Spring 2020 issue of Classic Dirt Bike – on sale now!