One of our Old Bike Mart readers has unfortunately had his speedway motorcycle stolen from his house in Sowerby.
Mr Hellowell said that after an enjoyable afternoon at Scunthorpe speedway, taking part in the meeting to commemorate Weslake engineering, he had to report the theft of his speedway bike.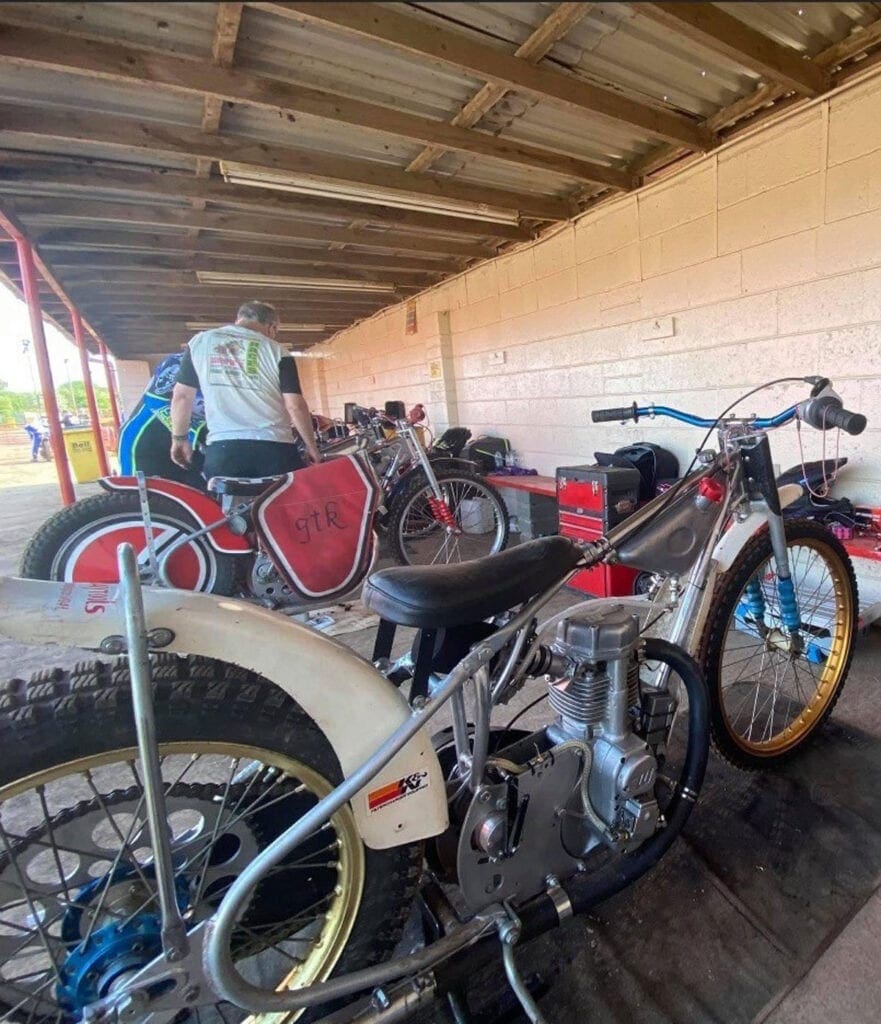 The engine number is K354, an early Mk 1 fitted with a MK2 head. Amal MkII carb, blue spark ignition, gold rim Talon hubs, blue handlebars etc.
With the next issue of Old Bike Mart not being released until early July, we are appealing for assistance now for our followers on our website and social media instead.
If you have any information, please contact Kevin Hellowell directly on 07968401170 or email Kdhgear@aol.com