Best-known for their excellent services to Ariel owners, specialist supplier Draganfly Motorcycles also offer a comprehensive range of components for BSAs including the unit construction twins. In fact, one of the Draganfly team runs an A65 as his daily ride so they're perfectly placed to develop new spares for the 650s.
The A65L you see here has just celebrated its 50th birthday. It was originally despatched to Canada in 1971 and is now usefully employed by Draganfly as a test-bed for upgrades to suit both Triumphs and BSAs of its era. For instance, the primary chain tensioner pictured here took a while to get right – the rubber pad kept perishing during workshop tests. Eventually, Draganfly sourced a durable material tough enough to deal with everyday life, and the A65 proved the component's capabilities over a 500 mile extended test.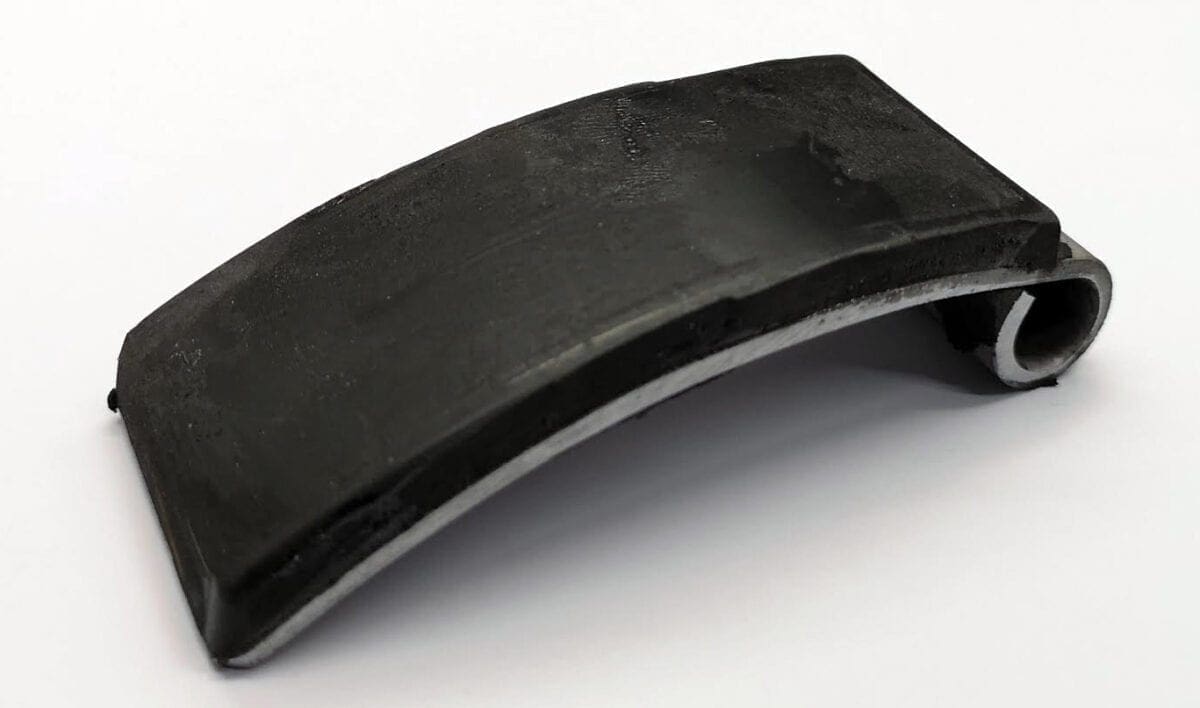 Owners of bikes with conical hub brakes will also be interested in the new, stainless steel extended brake arms which the A65 has likewise tested recently. Both items can be found at dragonfly.co.uk along with stacks of other spares for post-war British bikes.
Article continues below…
Advert
Speaking of significant anniversaries – another member of the Draganfly team celebrates a major milestone in 2021. A decade ago, chief engineer Chris joined the company. He initially applied to work in the warehouse, picking and packing spare parts, but during his interview it rapidly became obvious that Chris' knowledge and skills would be far better employed in the workshop.
'Chris is a bit of a perfectionist, which is great when it comes to welding,' says Lauren from Draganfly. 'He's also creative and passionate about anything with an engine in it. He managed to tame the ancient Craven Equipment tube bender and got it working like a dream (most of the time).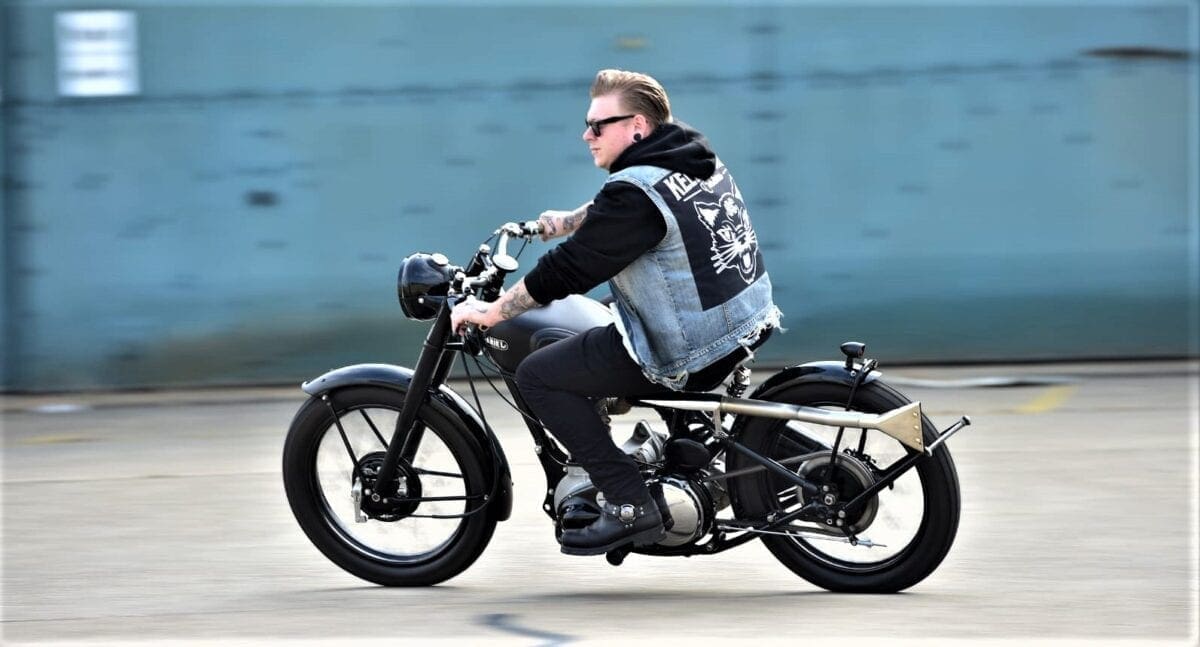 'Chris's innate understanding of how things work and willingness to learn about all things vintage has made him an invaluable employee over the years, and we hope he continues to be part of the Draganfly family.'
Article continues below…
Advert
---
There's a whole lot more about BSA A65s in the April21 issue of the magazine, RC204. Buy a mail-order or digital issue here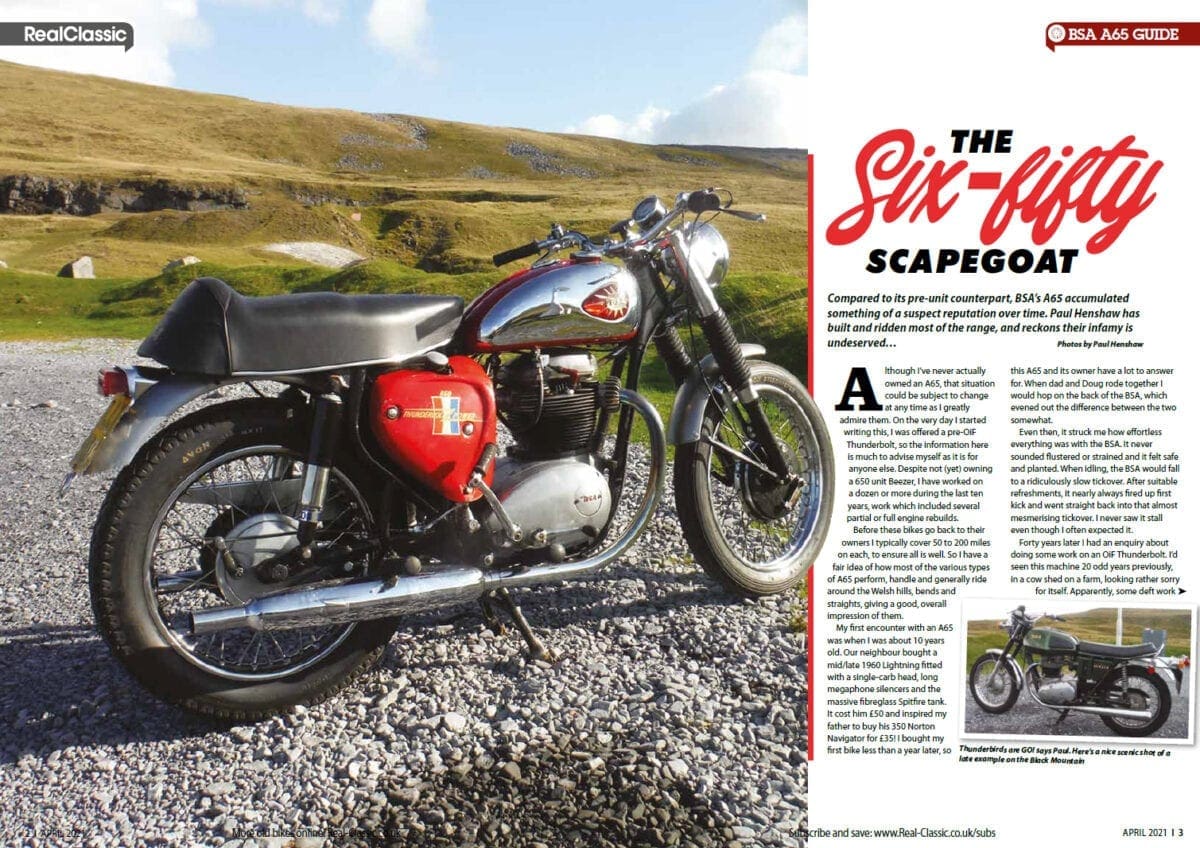 ---
Advert
---
Sign-up to the Classic Bike Hub Newsletter
Get the latest classic bike news and updates straight to your inbox… You can unsubscribe at any time.