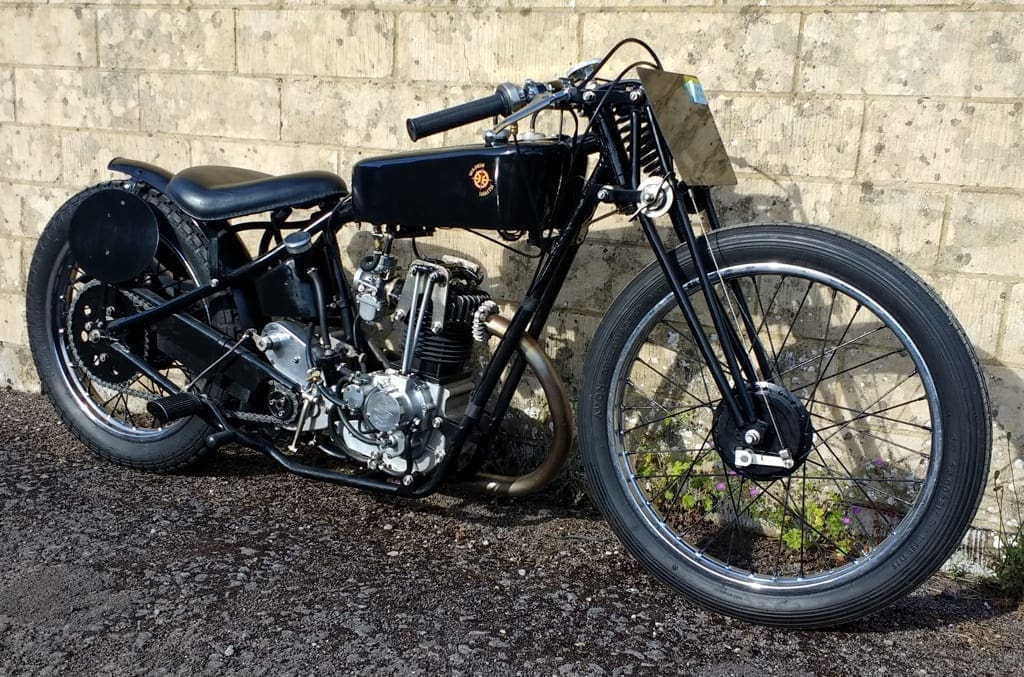 It took four years for specialist engineer Carl Wadkin-Snaith to build this 500cc Sprint Special from scratch. His carefully-crafted creation absorbed endless hours of effort and expertise, and eventually evolved into this tribute to the Brooklands' racers of the original Roaring Twenties. And when it gets going, Carl's Sprint Special certainly delivers a roar all of its own…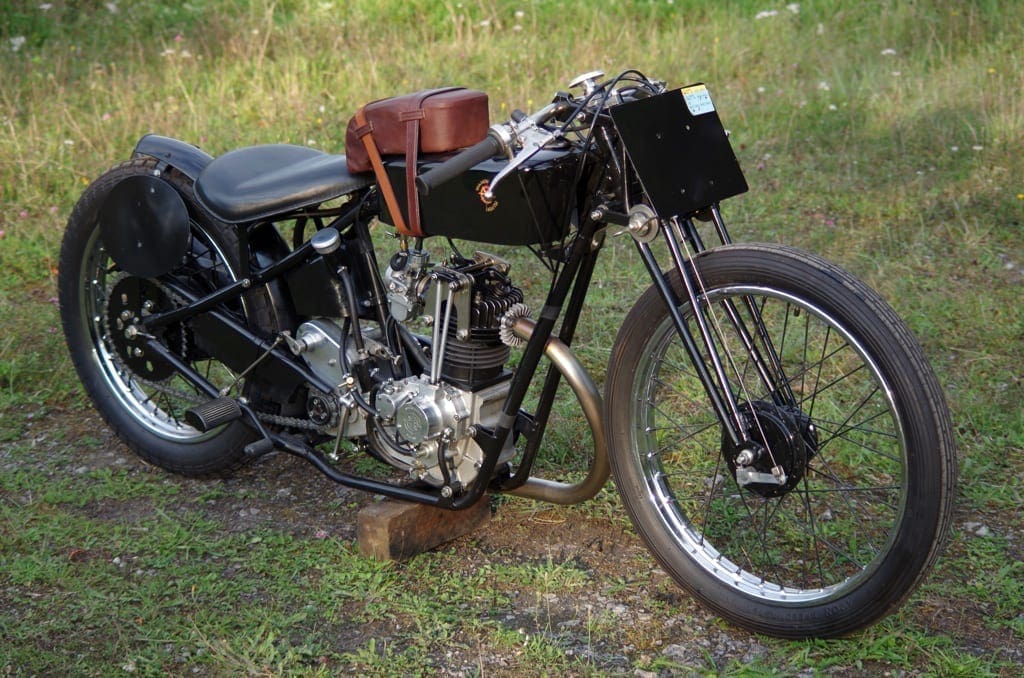 Any project can take a while to get right, but Carl's Sprint Special was a labour of love from the get-go.
'I couldn't afford a real Brooklands racer so I designed and built my own, representative of the bikes that raced at Brooklands in the late 1920s' he says. 'I decided that I wouldn't use any genuine vintage parts, believing rather these should be used on vintage bikes.'
No castings were used for the single-cylinder, 10.6:1 compression engine and foot-operated, five-speed gearbox. All components were machined from solid using human skill and ingenuity.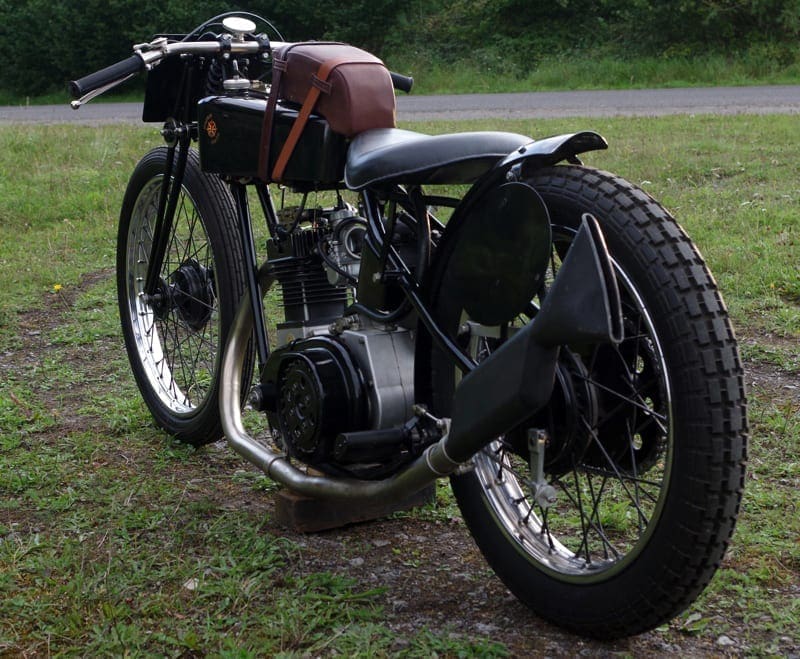 'Everything from the engine and gearbox to the manufacturer's logo is a total one-off,' explains Carl, 'designed and machined from billet in my home workshop without the aid of any of that CNC malarky. Much detail machining on the crankcases was completed on a milling machine of 1938 vintage.'
And here's how the SS500 sounded, the first time it was fired up and actually ridden:
Since that day back in 2016 when the SS500 first travelled under its own steam, it's won a whole heap of well-deserved of awards. This bike simply stops people in their tracks when they see it at a show. Carl's attention to detail is what makes it really special – and the work didn't end when the engine fired up.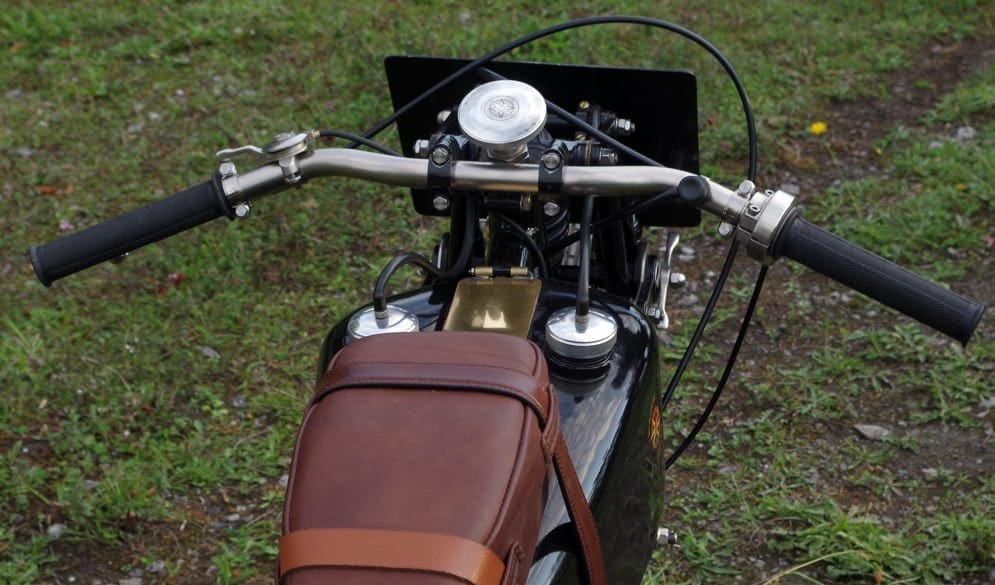 The tank pad, for example, is another piece of custom equipment made to Carl's specifications and it was only added to the machine last summer. Every component has to be just right in shape, style and an appropriate finish for the 1920s period.
'It took a huge amount of work to create the custom handlebars and controls, now all in lovely dull nickel plate,' says Carl. 'And our lovely daughter hand-painted the tank logos for me.'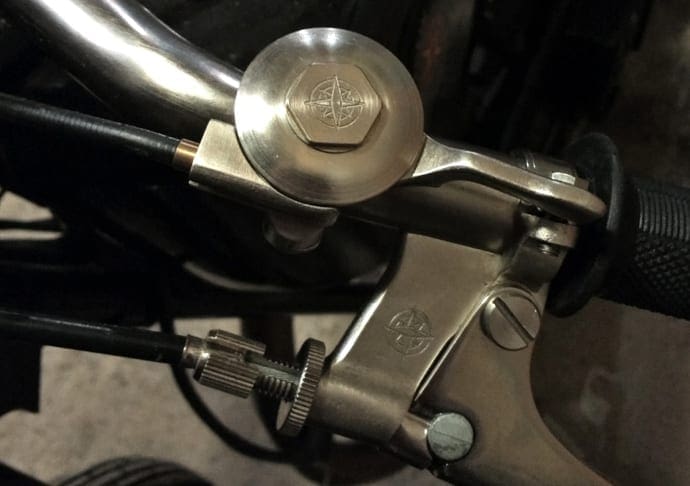 Carl's attention has since transferred to even more ambitious projects and the Sprint Special 500 is now looking for a new home. It's due to go under the hammer at the Charterhouse auction of classic and vintage motorcycles on Wednesday 30 June 2021 at the Haynes International Motor Museum – where it's estimated to sell for around £20,000.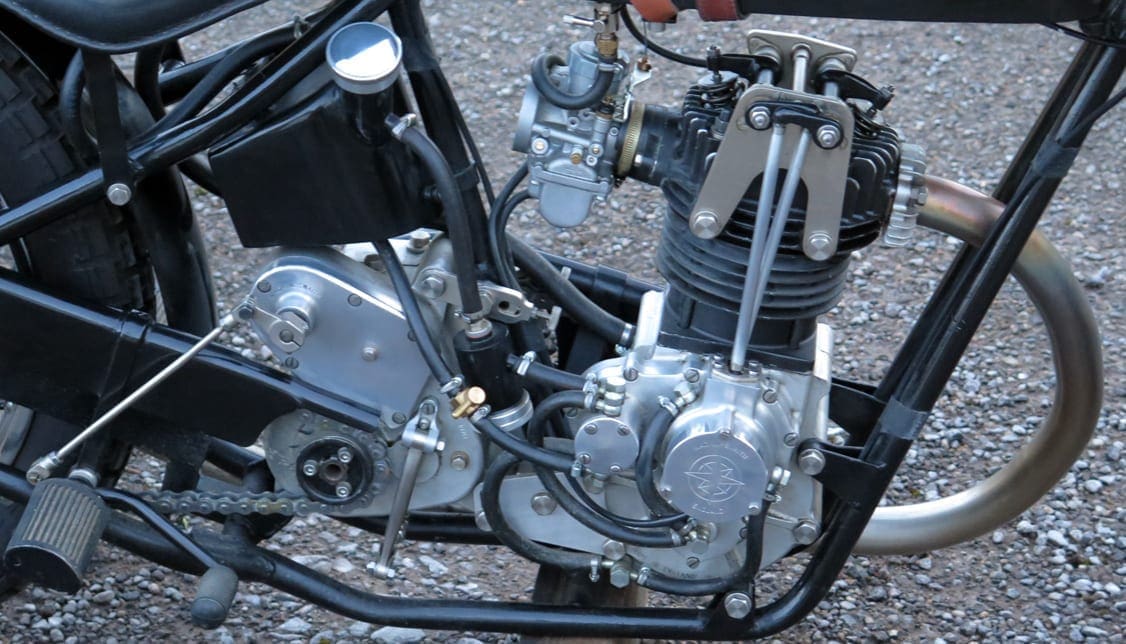 The purchaser will be buying a unique, one-off, hand-built motorcycle, so we wouldn't be surprised if the Wadkin-Snaith Sprint Special actually sells for much more…
———
Photos: Carl Wadkin-Snaith / Charterhouse Auctions
Charterhouse Auctions are accepting more classic and vintage motorcycles for their June sale. More info at www.charterhouse-bikes.com
---
Advert
---
Sign-up to the Classic Bike Hub Newsletter
Get the latest classic bike news and updates straight to your inbox… You can unsubscribe at any time.