A grandfather and keen biker was wrongly denied a licence to ride his motorcycles for over three years, according to the national Ombudsman.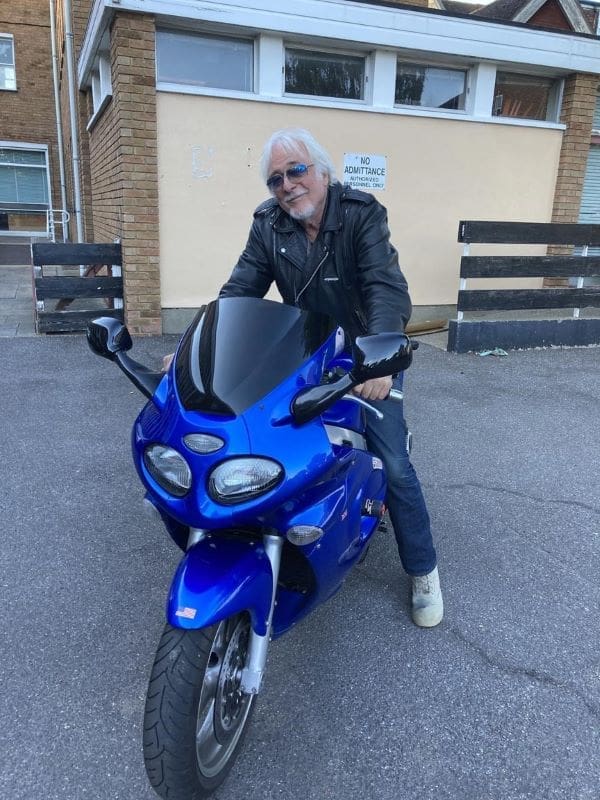 Paul Olsen, a graphic designer who airbrushed the one of the original Star Trek Motion Picture Enterprise models, has been riding motorbikes for over 60 years.
Over the past half a century he has owned Triumph Bonnevilles, Yamahas and Kawasakis. However, when he tried to have a new motorcycle insured in 2018, he was informed that he didn't have the right type of licence.
Paul, who also created the film titles for The Abyss, Terminator 2, and Die Hard, said, "I had the surprise of my life when they said I didn't have the right biking entitlement on my licence. I got a British driving licence and motorbike licence when I moved here from San Francisco in 1969. In the early 1970s, I was re-issued a life-time licence. But somewhere along the way, the DVLA must have dropped the ball. This was before everything became digitised, so I didn't know that my entitlement was no longer on the licence."
After complaining unsuccessfully to the DVLA, Paul went to the Independent Complaints Assessor (ICA).  The ICA found that it was more likely than not that he held full motorcycle entitlements but couldn't recommend the DVLA give him a new entitlement because they had followed procedure.
However, the ICA said the outcome of Mr Olsen's case was 'perverse and unfair'.
Paul, who lives in Surrey, then brought his case to the Parliamentary and Health Service Ombudsman (PHSO). The Ombudsman found that the DVLA was too rigid when deciding that his evidence didn't prove he was entitled to ride motorbikes. They also found that the DVLA's record keeping was flawed in this case.
The PHSO directed the DVLA to apologise, refund the £70 it had cost Paul to cancel his insurance, and give him £1000 in compensation. It also asked the DVLA to use their discretion to reinstate his entitlement to drive a motorbike.  The DVLA has complied with all of these actions.
Paul currently owns three classics and he said, "The PHSO and ICA were terrific. My caseworker at the PHSO was a real old-school gentleman who was a quietly persistent terrier. I'm delighted at the outcome because I was so fed up with the DVLA being unreasonable."
Ombudsman Rob Behrens said, "It was clear to both us and the ICA that a mistake had been made. When that happens, organisations should acknowledge what has gone wrong and take steps to put that right. Unfortunately, the DVLA did not do that and were inflexible in handling Mr Olsen's complaint. I'm delighted we were able to resolve Mr Olsen's case and have his motorbike entitlements reinstated so he can enjoy his passion for biking."
---
Advert
---
Sign-up to the Classic Bike Hub Newsletter
Get the latest classic bike news and updates straight to your inbox… You can unsubscribe at any time.