RC reader Ray is getting to grips with his second Royal Enfield rebuild. He's building up a 250 Continental GT from boxes of bits. All was going swimmingly, until he unwrapped the bodywork to reveal a colour scheme of an unusual hue…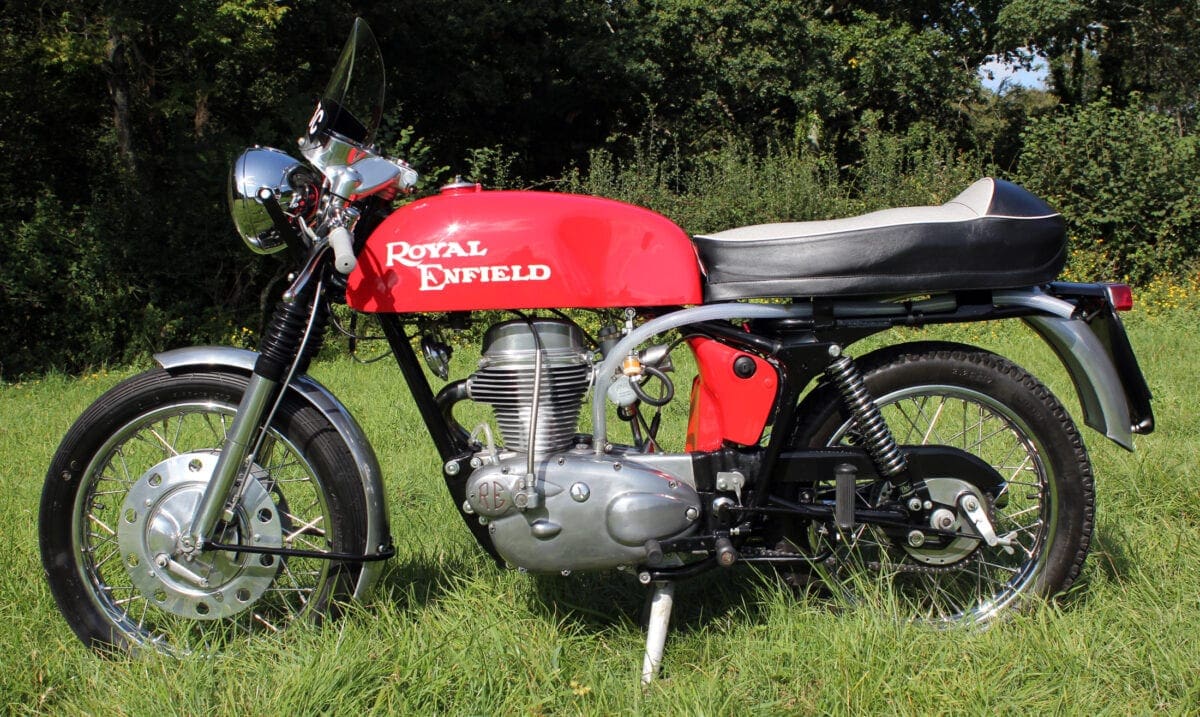 Ray's previous project: sadly missed!
We have all heard of 'buyer's remorse', and most people involved with classic bikes will have suffered with it at some time! I seem to suffer with an extra and lesser-known affliction called 'sellers remorse'. Having sold my Continental GT back to its original owner (see RC188) I missed it terribly. I looked at all sorts of bikes but nothing it seemed would scratch the particular itch that my little Royal Enfield 250 did.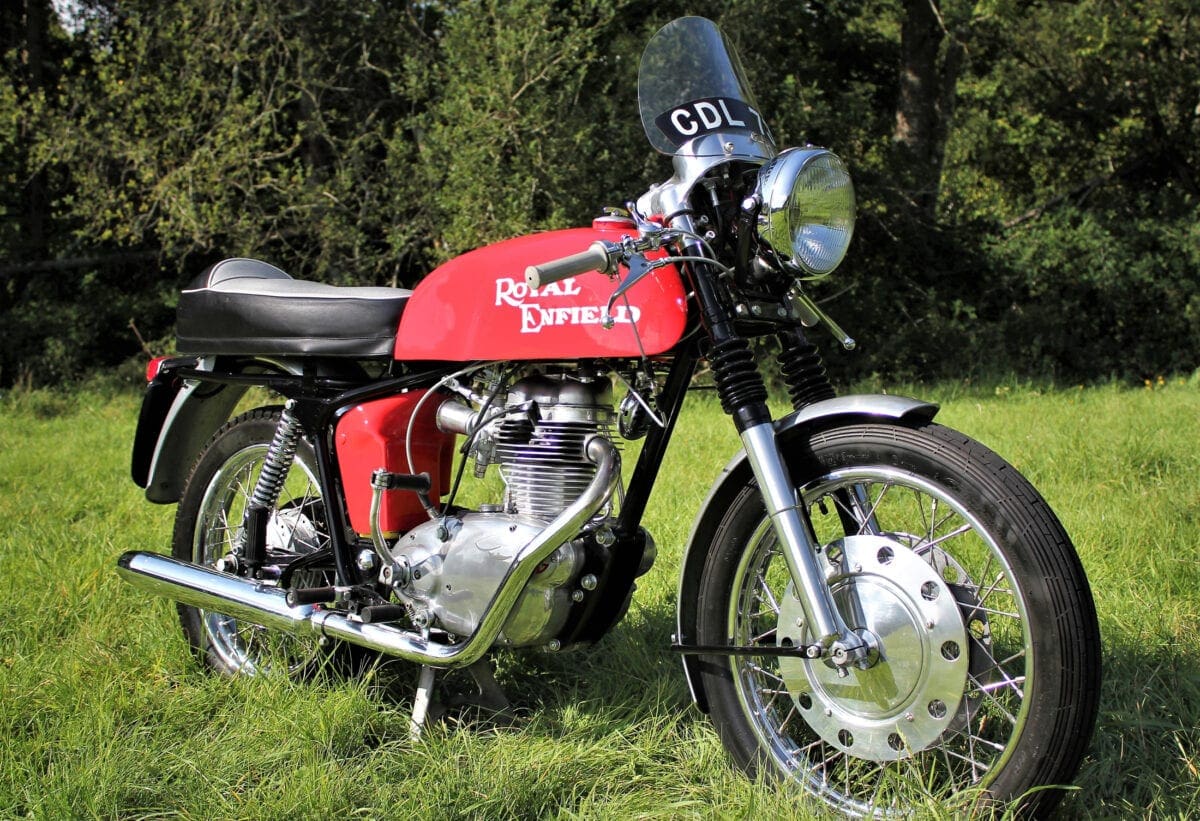 This is the colour you'd expect a 250 GT to be…
Then it dawned on me that what I needed was… another Continental GT 250! I know what you are thinking. Is he mad? My better half would certainly agree I am a bit obsessive; I take it as a compliment . When I was restoring my GT I acquired enough spares to build another bike, but I had agreed to sell them to the new owner, Andy. Andy and I have become friends so I asked him what he intended to do with the spares. You can probably guess the rest: Andy agreed I could buy the spares back and build myself another bike – happy days!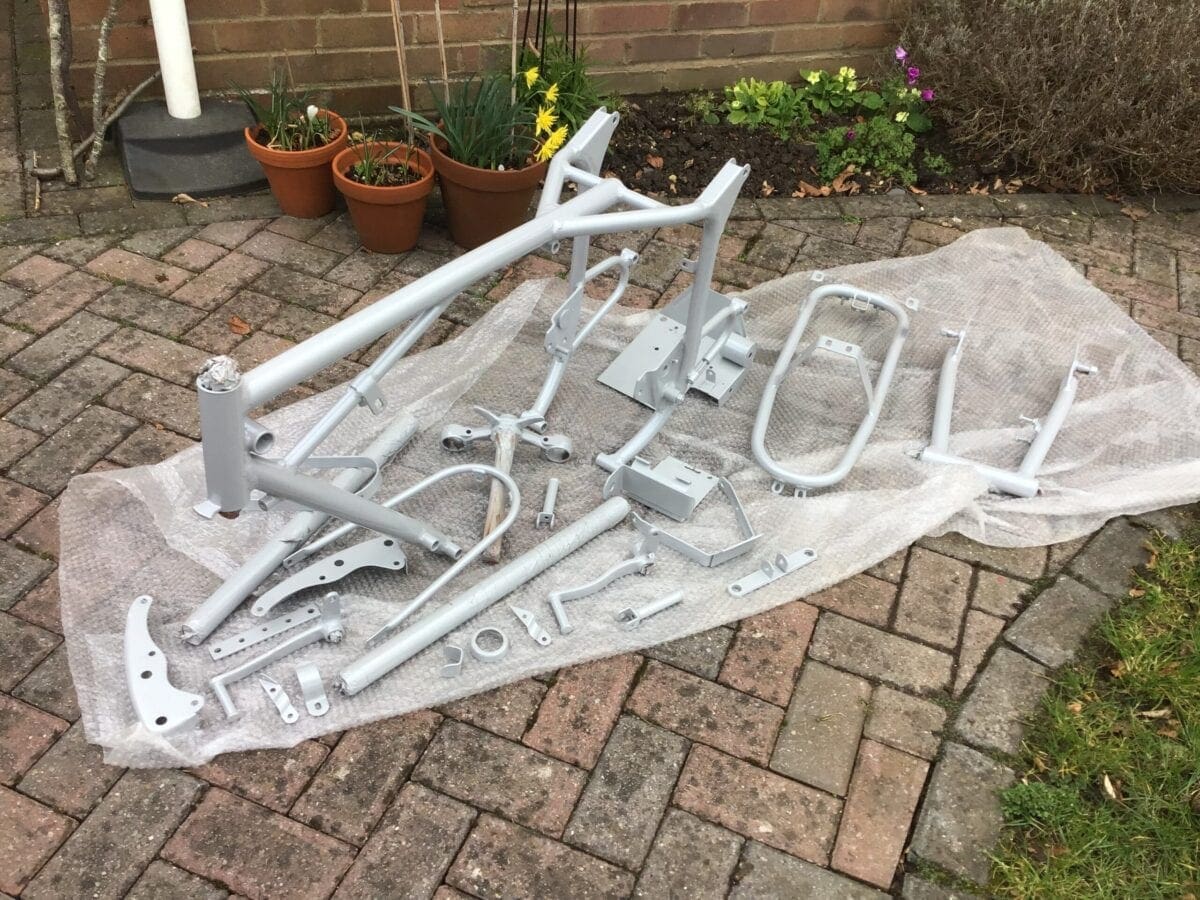 I got the frame back from the powdercoater just before the shutters came down in March and it looks lovely in the 'original' polychromatic silver. At least I had something to work on during the lockdown. John Dove of the RE club is rebuilding the engine, which so far is not too bad. He did find a few issues when he opened the crankcase including a first for him – mouse poo!
Another stroke of luck came in the shape of the tank and mudguards. Once I had removed 40 years of dust I found that the petrol tank was brand new, in perfect condition and had never had fuel in it. The mudguards too were in similar good condition and appear to have been brand new and sprayed to match the tank. The curious thing is that the colour is not the usual red but has been identified by Graham Scarth of the RE club as an RE colour known as 'blaze', a sort of orangey red.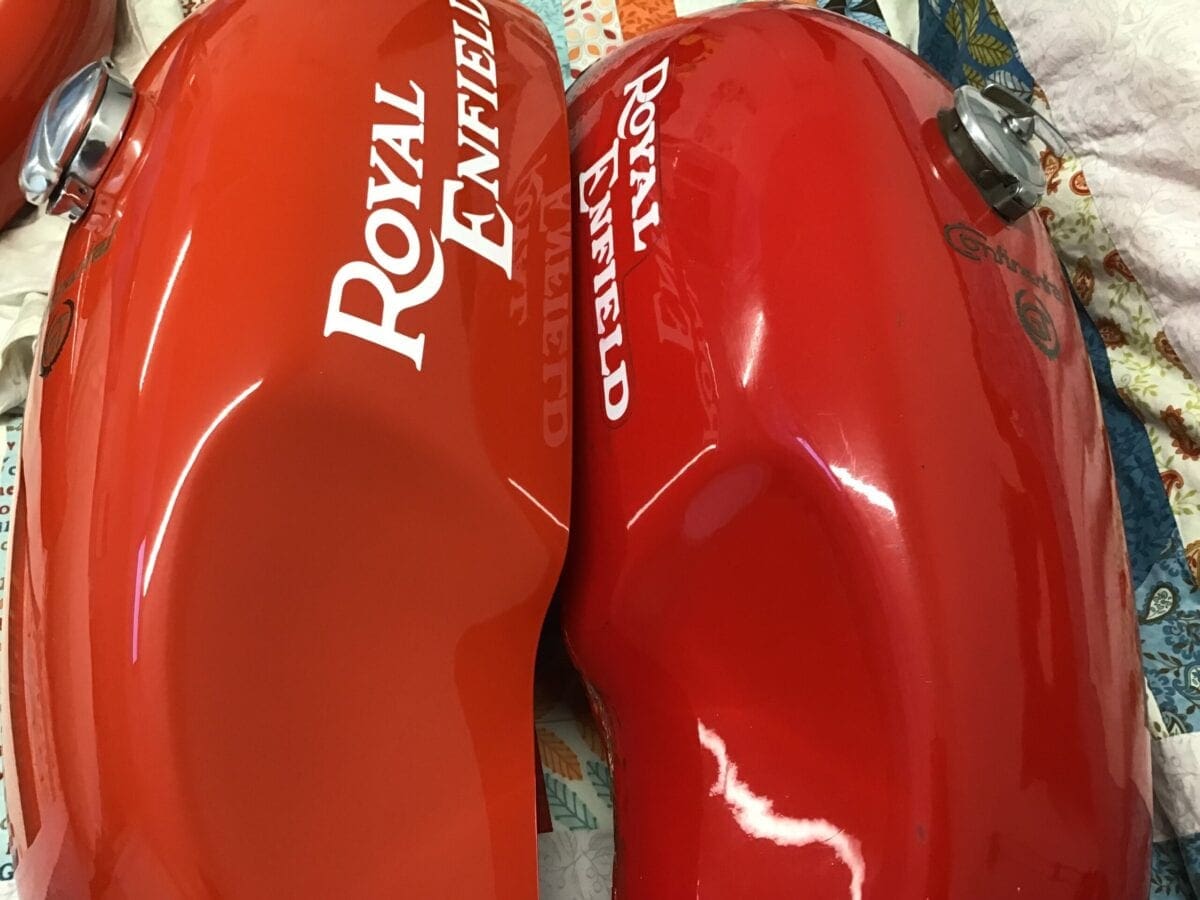 Definitely two different shades…
So what? It looks fine, so no worry and no expense to repaint. BUT what does intrigue me is the colour was a deliberate manufacturing choice. The tank is clearly gel coated and not sprayed, and is blaze-coloured all the way through. It also has the Monza filler cap rather than the usual wingnut cap. In all other respects it's the same as a standard tank, so was possibly made on the original moulds?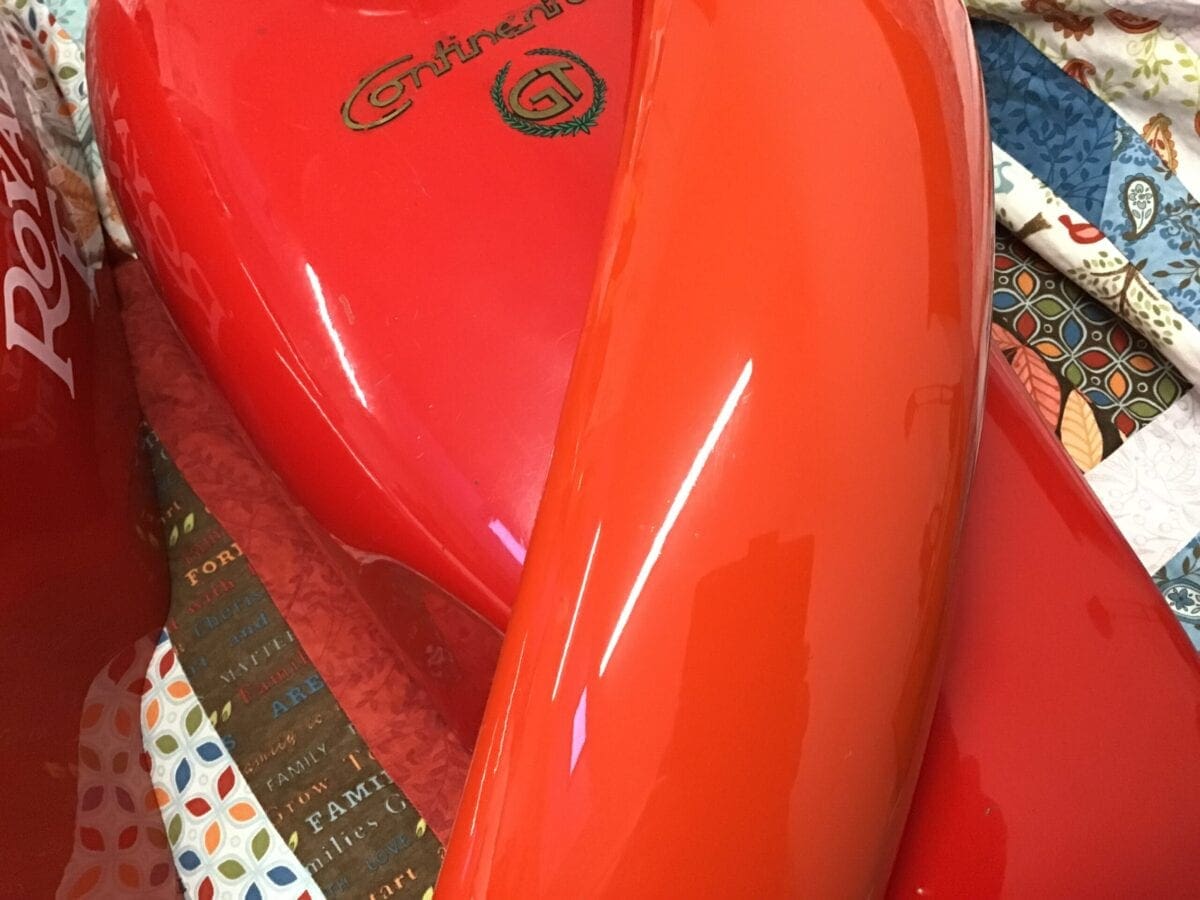 I spoke to those good people at Hitchcocks who informed me that aftermarket replacement tanks did come with the Monza style cap but could not shed any light on how mine turned up in 'blaze'. The tank dates from no later than 1982, when these bits were boxed up.
Perhaps someone out there can shed some light on why my tank was made in this colour?
UPDATE: MarkM of the REOC was indeed able to offer some info on this subject:
'Those aftermarket tanks (accessory is probably the period appropriate word!) were made along with many other goodies and marketed by a number of dealers including Deeprose Brothers and Gander and Gray. Jack Gray told me himself that Redditch had effectively copied the kits offered by his firm when creating the GT and he wasn't best pleased to see the prototype GT on a regular visit to the factory!
'I'm not sure whose tank this is, it could be an early G&G tank (later versions had the Monza filler slightly offset from the centre line where the fibreglass is thicker, better resisting cracking when the cap is pushed home), or a Deeprose, they usually weren't badged or marked. Deeprose did have their own dealer stickers as did G&G but these usually went on the mudguards.
'No mystery here I think!'
——-
Words and photos by Ray Proudley
You can read about Ray's previous RE project in RC188: available as a digital downloador have the printed magazine delivered to your door…