As the year winds down, so the final auctions of 2021 are approaching. Silverstone Auctions will be celebrating its 10th year with a motorcycle and car sale (its first at this event) at the NEC Classic Motor Show on November 12-14. 
The motorcycles will go under the hammer on November 12 and an interesting variety they are, too, from a 1919 Triumph 225cc Junior to a 1978 Harley-Davidson SX125 with just 712 genuine miles on the clock.
Our eye was caught by two very different combinations; the first is a 1961 Lambretta Li125 which has been fully restored and fitted with a rare Watsonian Bambini sidecar, while at the other end of the spectrum is a 1939 Brough Superior SS80 with Alpine 'Petrol Tube' chair that Silverstone believes to possibly be the most complete and original Brough Superior combination ever offered at auction.
It could be right; this particular Brough was supplied by the factory with the sidecar, plus Monarch forks, spring wheel rear suspension, Amal touring bars and Wasdell and Cranford mudguards, all of which are still on the bike. Add to that the fact that this combination has known history from when it was registered in April 1939 by Alexander & Co through to the present day and it is a very desirable machine.
We're rather fond of Essex's finest motorcycle here in the OBM Shed, so we're particularly interested in a 1962 Greeves 24ME 250cc Starmaker Scrambler, one of 89 examples produced. It has been restored in the Sammy Miller Museum workshop and comes complete with plenty of history.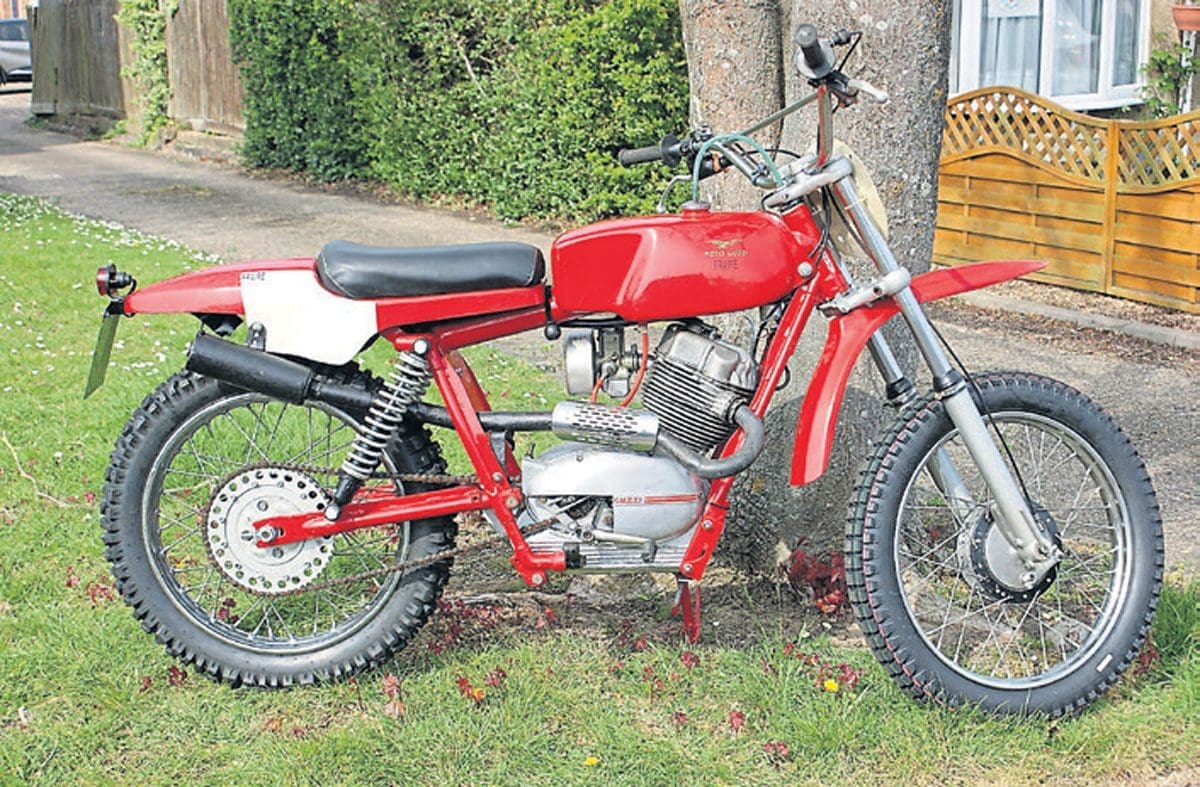 The guide price is £3500-4500, but we expect it to make the top end of that estimate at least. It's one of a number of classic competition machines up for sale, including a couple of Scottishes and one of Bob Gallner's Cheetah Villiers 250cc motorcycles.
Perhaps the most unusual is a 1968 Moto Guzzi 175cc Stornello Fraire, which was apparently converted by Michele Fraire who specialised in enlarging, tuning, and reworking the Stornello engine and modifying the frame. They are an unusual machine and, from what we've seen of others that have come up for auction in past years, could well be a real bargain for someone.
If you fancy something a little larger and more modern for off-roading, then you might be waving your paddle for a 1999 KTM LC4 660 Rallye, one of only 25 built-in 1999. This ex-factory bike was raced in the UAE Desert Challenge by Dave McBride and has since been fully restored.
All the lots are listed on the website at www.silverstoneauctions.com and you can bid either at the auction or online or over the phone. Not that we're tempting you, but there's always room for just one more motorcycle in the shed isn't there?
---
Advert
---
Sign-up to the Classic Bike Hub Newsletter
Get the latest classic bike news and updates straight to your inbox… You can unsubscribe at any time.