As we've all come to expect, Bonhams' two-day Spring Stafford Sale on Saturday 23 and Sunday 24 April 2022 caters to every taste and budget. The auction catalogue contains 550 lots of impressive collectors' motorcycles, related spares and memorabilia, a motorcycle bonanza like no other!
Saturday 23 April will see the sale of 300+ lots of spares and memorabilia from 10:00, including a vast array of dismantled motorcycles such as Vincent, Rudge, AJS and Matchless; numerous lots of incredible hard-to-find spares including carbs, magnetos, cycleparts and a lot more besides.
Sunday 24 April from 10:00 will see the sale of 242 motorcycles including Veteran, Vintage, Classic, Modern and collectors' examples with estimates ranging between £300 and £120,000.
There are simply too many highlights to list but we thought we'd share a few of our favourites:
 An ultra-rare 1977 MV Agusta 832cc Boxer motorcycle, originally loaned to World Champion motorcyclist Phil Read, estimate of £40,000 – 50,000.
The four-cylinder Italian Superbike was one of only two Boxers imported into Britain before the model's name was changed back to 'Monza' due to complaints from Ferrari, whose 'Boxer' sports car had prior claim to the name. The culmination of MV Agusta's four-cylinder machine, the Boxer was a stretched version of the company's 750S America motorcycle, powered by an 832cc engine and featuring as standard cast-alloy wheels, triple Brembo disc brakes and a fairing.
It was the fastest motorcycle of its day, with a recorded 144mph top speed, as well as the most expensive. This example was loaned by Augusta Concessionaires in the UK to Phil Read, seven-time World Motorcycle Grand Prix Champion and former factory rider, who said of the machine: "since riding the MV on a closed circuit in comparison with other road bikes, I've discovered what a superlative sports motorcycle it is."
The Boxer, which has covered just over 11,500 miles from new, has been owned by the vendor since 2009 during which time it has been museum stored in a temperature-controlled environment.  Presented in generally excellent condition, this beautiful Boxer represents a possibly once-in-a-lifetime opportunity for the MV collector.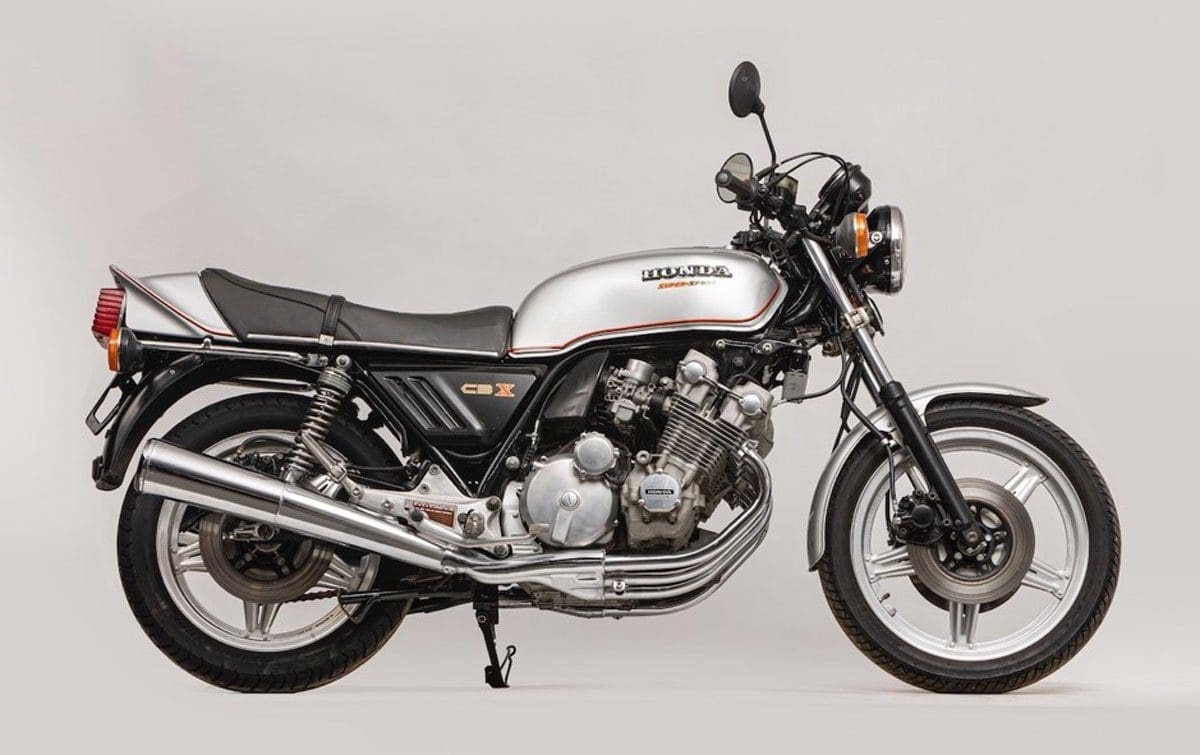 Rare pre-production prototype, 1977 Honda CBX1000, estimate £25,000 – 35,000. Honda's CX1000 had the reputation of being the biggest and fastest six-cylinder motorcycle of the modern era, with a kerb weight of 550lbs and top speed over 130mph.
Before mass production began, 41 prototypes, including this motorcycle, were hand-built to perform global testing, press and display duties, including the model's worldwide launch.
This motorcycle was delivered new to the Benelux countries and is offered, restored to its original condition, by a Belgian enthusiast.
c.1982 Kawasaki KR250 Grand Prix Racing Motorcycle, estimate £25,000 – 35,000. One of Kawasaki's 'tandem twins' with its 350cc sibling, which ruled the 250 and 350 Motorcycle Grand Prix classes from 1978 to 1982, winning 72 Grand Prix races and securing eight World Championships for the Japanese manufacturer.
An excellent example with its professionally refurbished engine, this motorcycle was last used at the 2014 Goodwood Festival of Speed. With the 250cc class now defunct at World Championship level, this machine represents a fantastic opportunity to acquire on of these increasingly collectible purpose-built Grand Prix racers.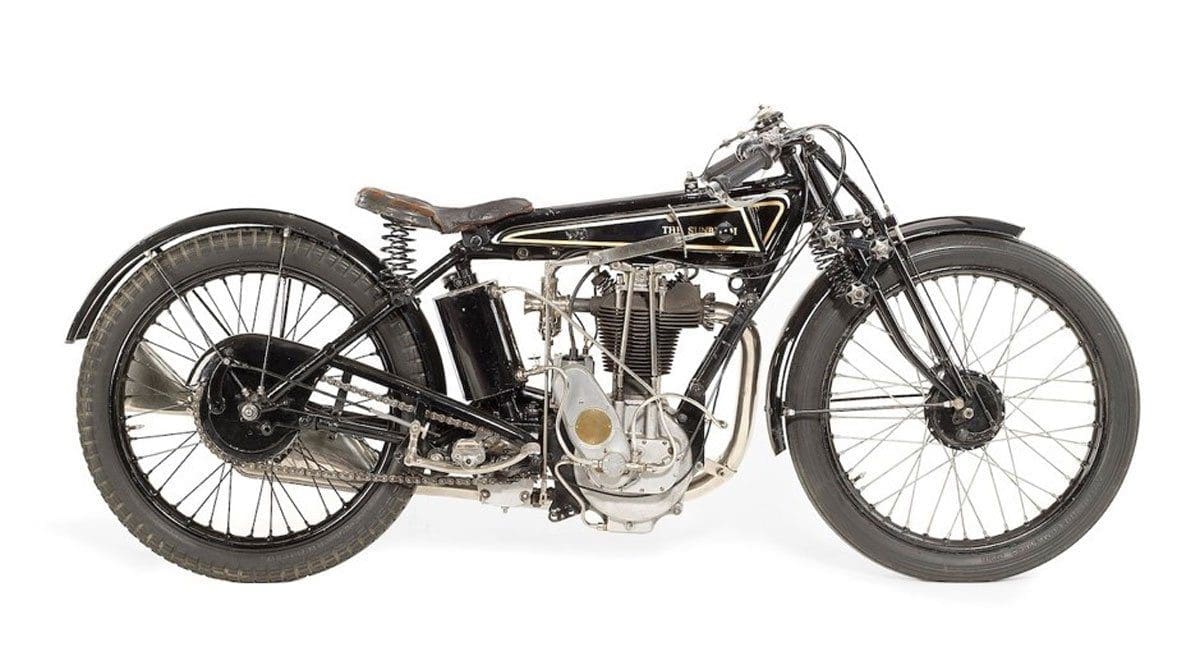 1925 Sunbeam 500cc Model 11 Sprint, £35,000 – 45,000. One of the rarest and most desirable vintage Sunbeams, this is one of only two Model 11 Sprints recorded. This example was acquired in 2012 from Bonhams by the vendor who had the motorcycle fully overhauled and restored. It has a racing pedigree dating back to the 1960s, having been campaigned at Goodwood, Silverstone, the Isle of Man and Brooklands. 
1933 Sunbeam 493cc Model 95, estimate £15,000 – 20,000. The property of a deceased's estate, this is a rare and early last-of-the-line sporting Sunbeam, introduced for 1933 after a try out at the previous year's Isle of Man TT races. This older restoration Model 95 is the only machine recorded in the Sunbeam Register to have an 'FX' frame number prefix.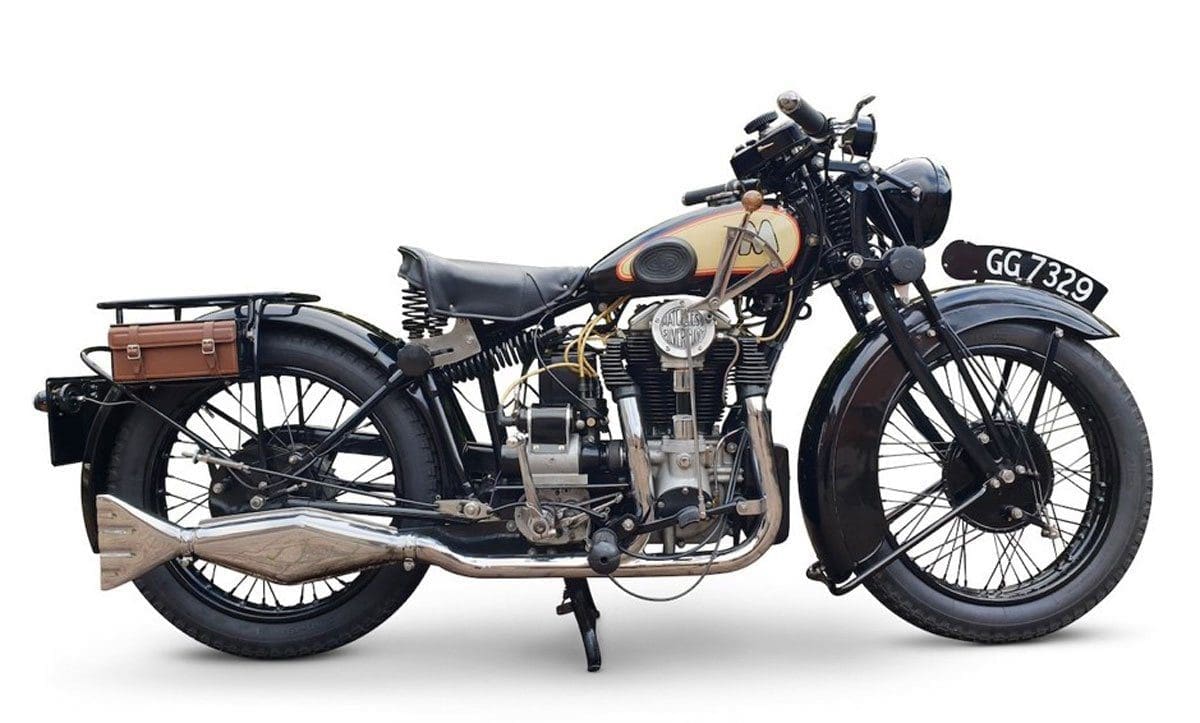 1932 Matchless 592cc Silver Hawk, estimate £29,000 – 35,000. The V-4 luxury tourer from one of the oldest British motorcycle marques was said to be designed for 'speed with silence'. The example offered was completely rebuilt in 2020 and has run for approximately 100 miles since.
 Formerly the property of Robbie Coltrane, 1950 Sunbeam 489cc S7 Deluxe, estimate £8,000 – 10,000. This Sunbeam S7 De Luxe formerly belonged to the critically acclaimed and immensely popular actor Robbie Coltrane, who played Hagrid in the blockbuster Harry Potter films. 
The actor is believed to have owned the motorcycle for eight years before it was purchased by the current vendor's father-in-law in 2003 through an agent acting for Robbie Coltrane, passing to the current vendor in October 2008. The Sunbeam was fully restored in 2013, with its engine rebuilt by British Classic Motorcycles. Electronic ignition is fitted for easier starting and better running.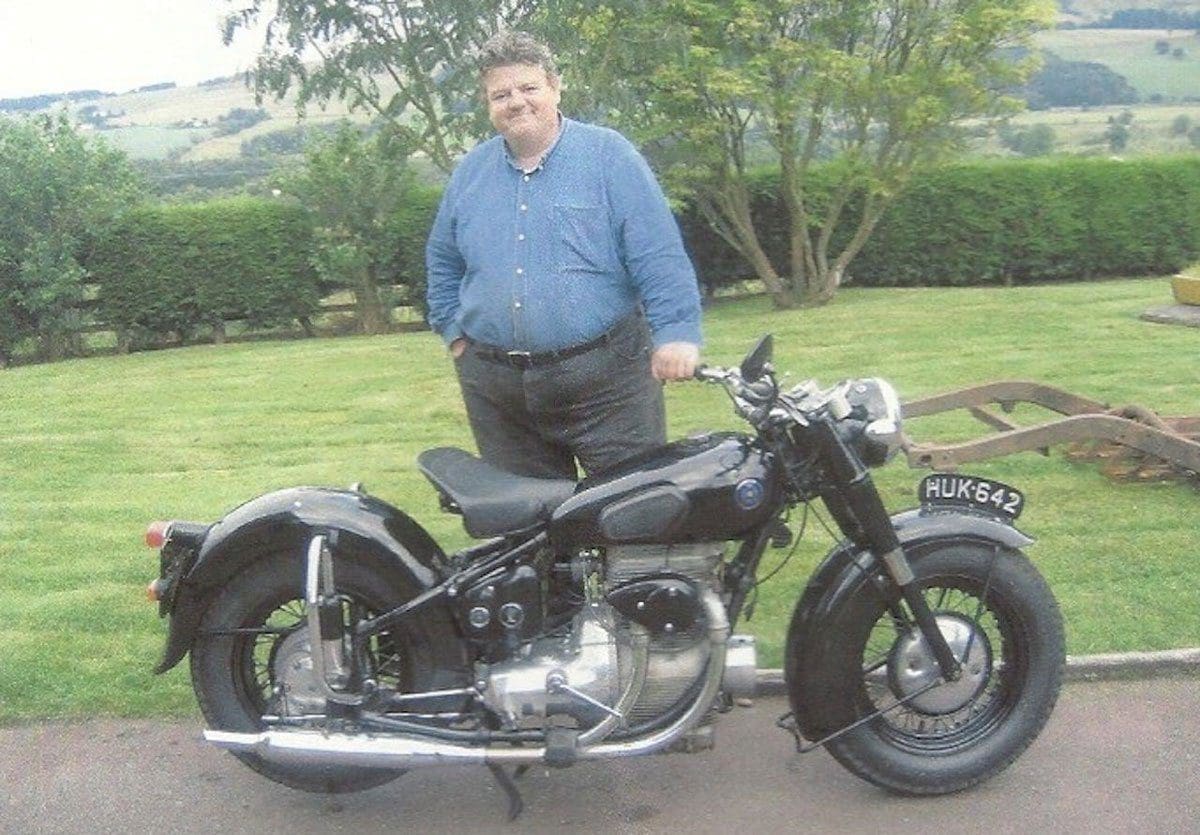 Included in the sale is a signed letter written by Robbie Coltrane to the then new owner as well as photographs of the actor with the motorcycle.
Further notable highlights include a brace of exciting Brough-Superior projects, including an Alpine Grand Sports' Sprint Special raced by notable Brough-Superior campaigners Reg Barton and Dick Knight; the 1951 Swiss Grand Prix-winning 1948 Velocette 348cc KTT MkVII Racing Motorcycle, estimate £50,000 – 70,000, ridden to victory by Les Graham and the Ron Chandler 1972 Triumph Formula 750 Triple, £50,000 – 70,000, offered direct from the Isle of Man TT and Grand Prix rider who rode the machine to victory in the 200-mile F750 race at Rouen in 1972 and then re-acquired it in 2003. 
Why not get involved and speak to the Bonhams team who provide free auction valuations about selling at a future auction.
Visit:   www.bonhams.com/bikes for details of your nearest Bonhams motorcycle specialist.   
Email: [email protected]
Tel:      02089632817
---
Advert
---
Sign-up to the Classic Bike Hub Newsletter
Get the latest classic bike news and updates straight to your inbox… You can unsubscribe at any time.