British bikes, Italian icons, Japanese classics and American iron are all featured in this month's eclectic collection of classic motorcycles and old clunkers. Here's how to order a copy of the magazine – available in digital formats for your nifty device, or printed on paper for folks of a more traditional inclination…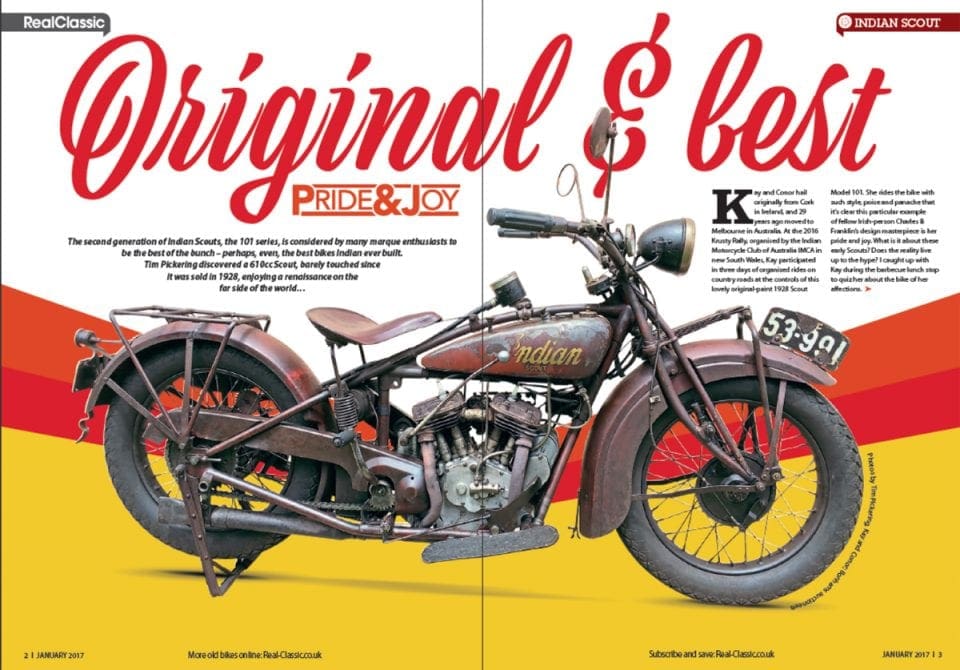 BSA BANTAM TRIALS
Odgie goes in search of a cheap off-roader, and comes up with a D7-powered three-speed Bantam, fitted with the front end off a C11. In no time flat he fettles the cool cockerel to compete in the National Twin-Shock Trials Championship
BSA B21 REVIVAL, Part Three
A keen restorer has been reconstructing what was once a 1937 BSA 250 single. This month he fabricates a rear stand and an exhaust pipe, fits an engine, and gets to grips with the primary drive
INDIAN SCOUT
The second generation of Indian Scouts, the 101 series, is considered by many marque enthusiasts to be the best of the bunch – perhaps, even, the best bikes Indian ever built. This 610cc Scout has barely been touched since it was sold in 1928, and recently enjoyed a renaissance on the far side of the world…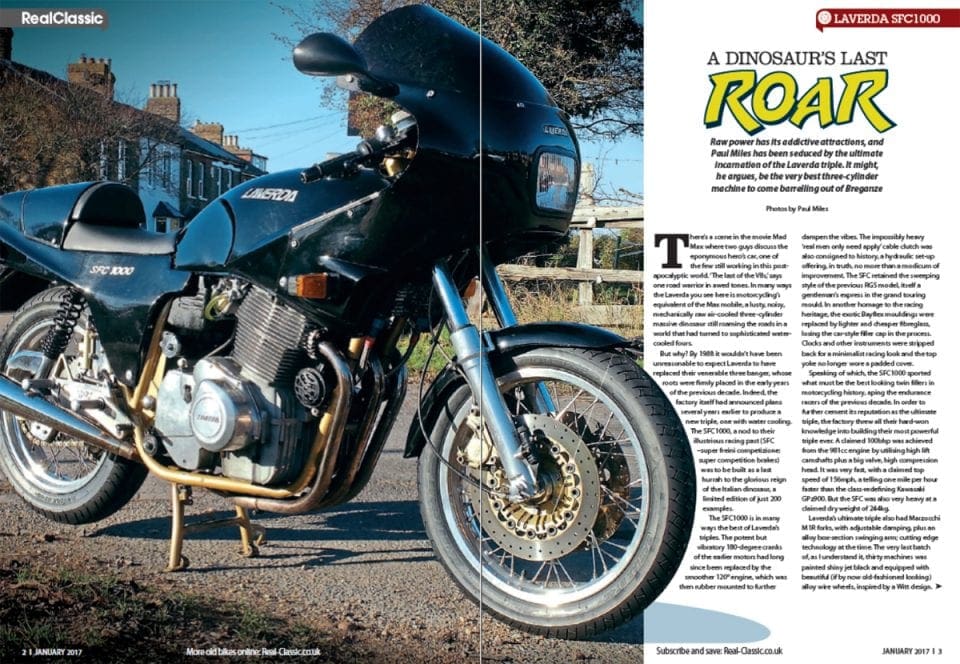 LAVERDA SFC 1000
Raw power can be addictive: Ace Tester Paul Miles has been seduced the ultimate incarnation of the Laverda triple. It might, he argues, be the very best three-cylinder machine to come barrelling out of Breganze…
MOTO GUZZI MOTORING
RC's Canadian correspondent took up last year's Compass Challenge with considerable enthusiasm. Here are the highlights of his 4000-mile rides aboard a variety of classic Guzzis, including an Eldorado and a Falcone (and one which isn't even very old)
NORTON MODEL 50
Fitting a very slow engine into a very fast frame seems strange now, but the result is remarkable. Frank Westworth gets reacquainted with Norton's 350 ohv single, slotted into the famous wideline featherbed frame
NORTON ELECTRA PROJECT, Part Four
This decade-long project to rebuild an electric-start lightweight twin moves into the exciting stages. Wheels are fitted. Dents are removed. Tanks are painted. Hang on, why doesn't the electric starter work any more?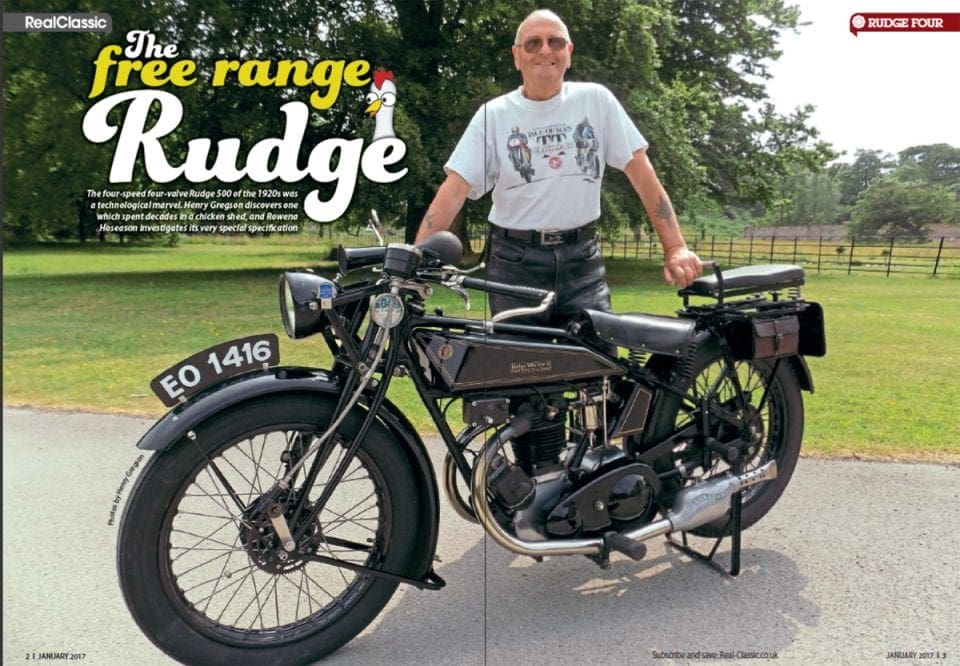 RUDGE FOUR-FOUR
The four-speed four-valve Rudge 500 of the 1920s was a technological marvel. We uncover an example which spent decades in a chicken shed, and reveal its very special specification
SUZUKI GT750 PROJECT, Part One
RC's other Canadian correspondent relishes a challenge, and he found one in the form of several decrepit Suzuki two-strokes which he was inspired to convert back into running motorcycles. And so begins the Oily Purple project…
TRIUMPH TIGER 100 RESURRECTION
Twenty years ago, a 1949 Triumph T100 was brought back from the brink of oblivion. Now it's functions as a time machine, rolling back the decades to the high times of its owner's teenage rides
PLUS! Frank Westworth takes his first ride on the freshly re-re-re-built BSA B25SS and discovers all the things that still need fixing, PUB goes to the open day at the National Motorcycle Museum and the classic show at the NEC; RC readers discuss how many bikes might be enough, the fear of finishing a project, bubble cars, conical hub brakes and potential candidates for a first British bike – and then we announce the award winners in the 2016 Compass Challenge: take a bow, Compass Challengers!
RealClassic isn't on sale in UK newsagents – but if you'd like to read these articles then you can order a mail order or digital copy here
The best way to read the magazine regularly is by subscription – each issue delivered to your door and for half the price of a single issue