This month's magazine celebrates big British twins from BSA, Norton and Royal Enfield alongside three 750 triples; two Triumphs and a radical kettle. And if that's not odd enough, how about BMW's streamlined bahnstormer, the K1?
All that, and the world's fastest Velocette, the new MoT regulations for classic bikes, and an 80mph vintage single with barely any brakes. If you're ready to read this issue, then here's where to order it in paper or digital formats.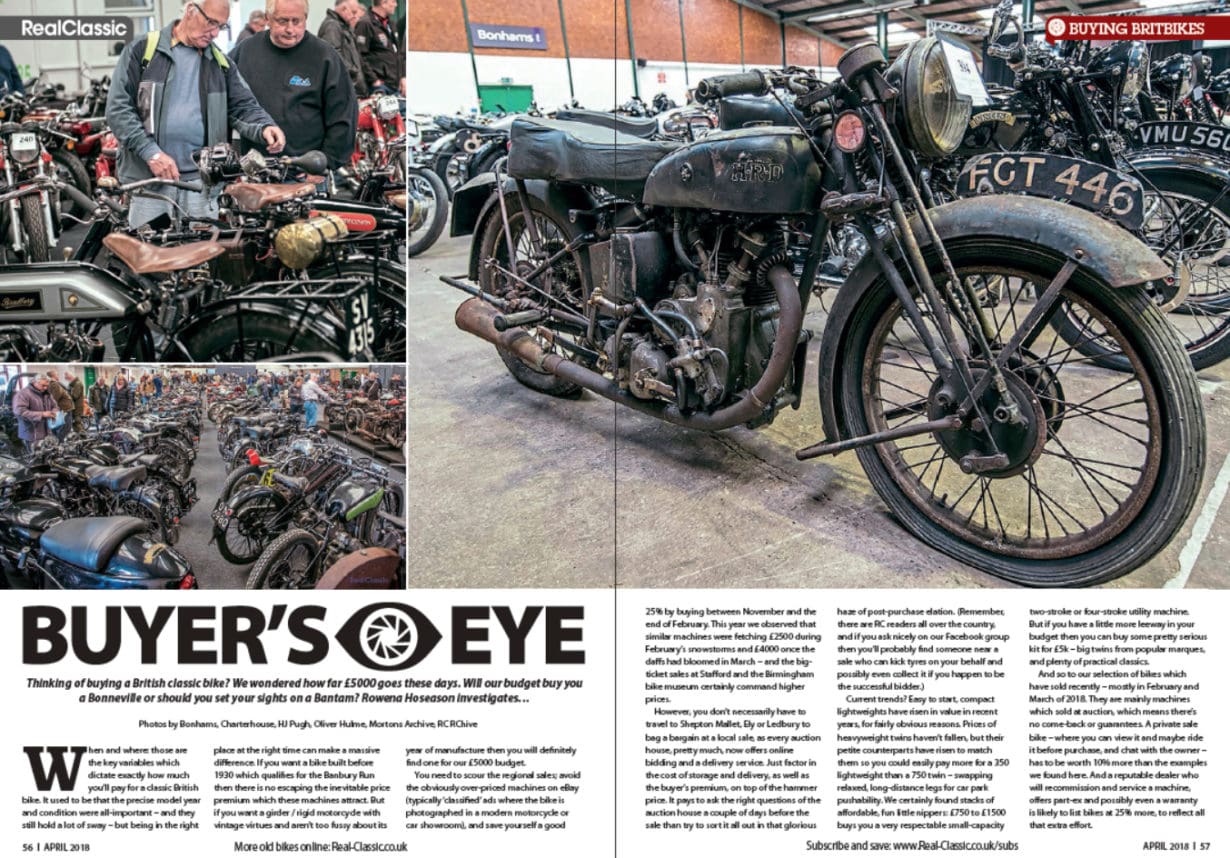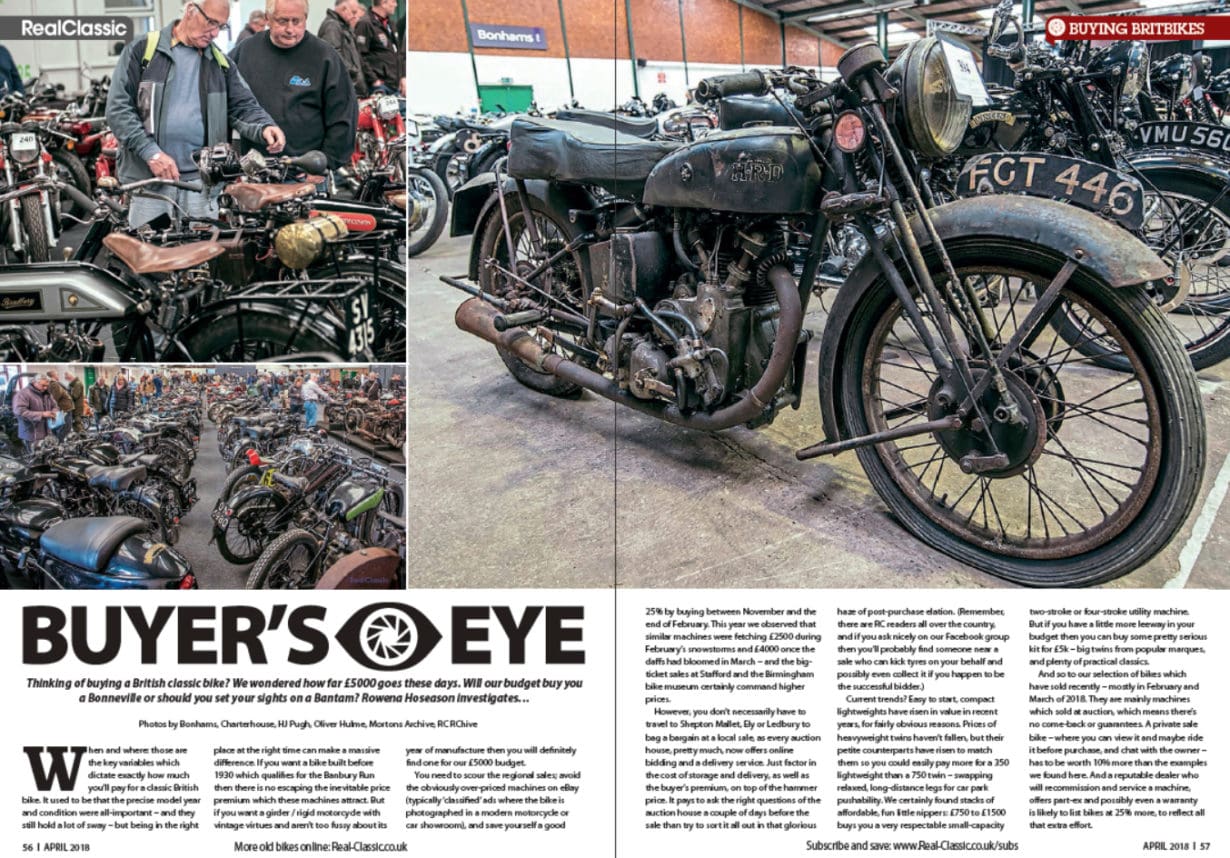 Or if you'd like more details, here's the low-down on our in-depth, expert and enthusiast articles:
AMC GEARBOX OVERHAUL, Part One
Great bikes all benefit from great gearboxes, and the Norton / AMC 4-speeder is one of the best of British. A short series shows how to carefully recondition your cogs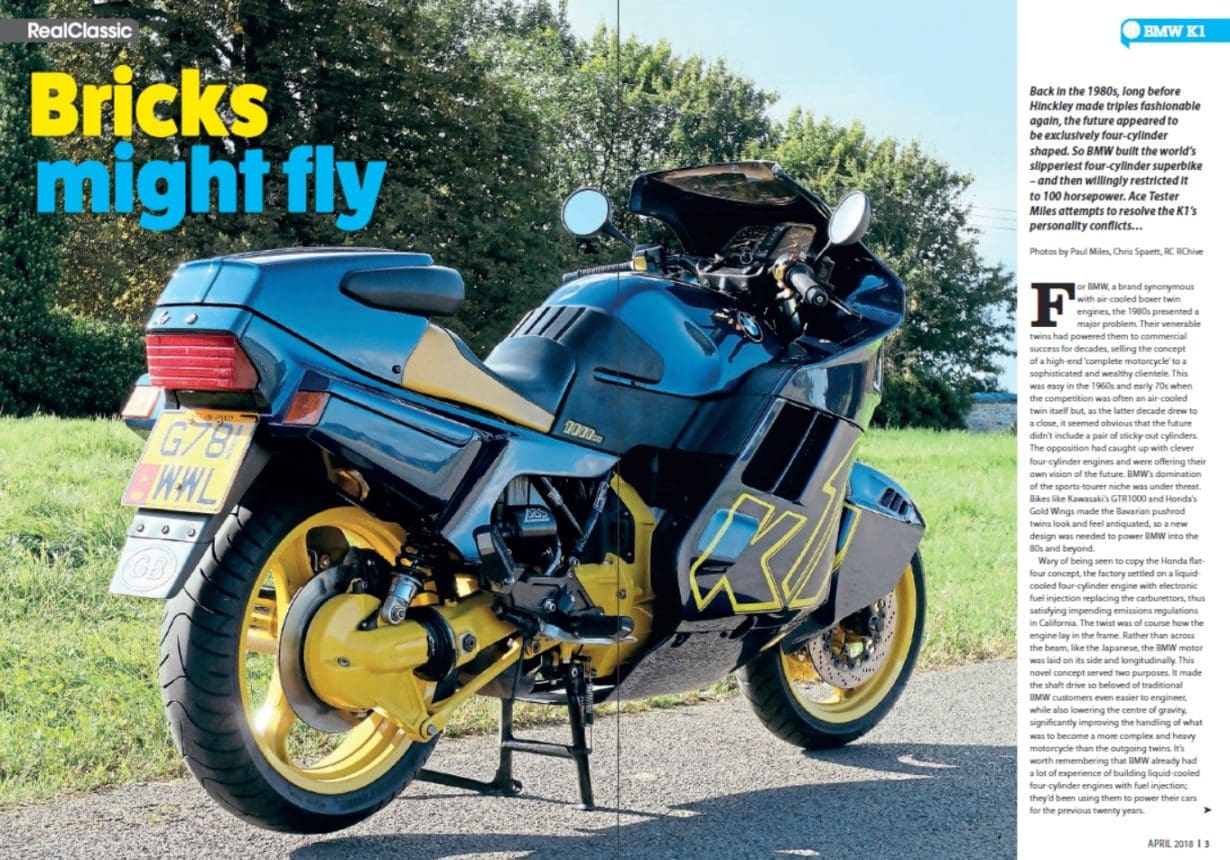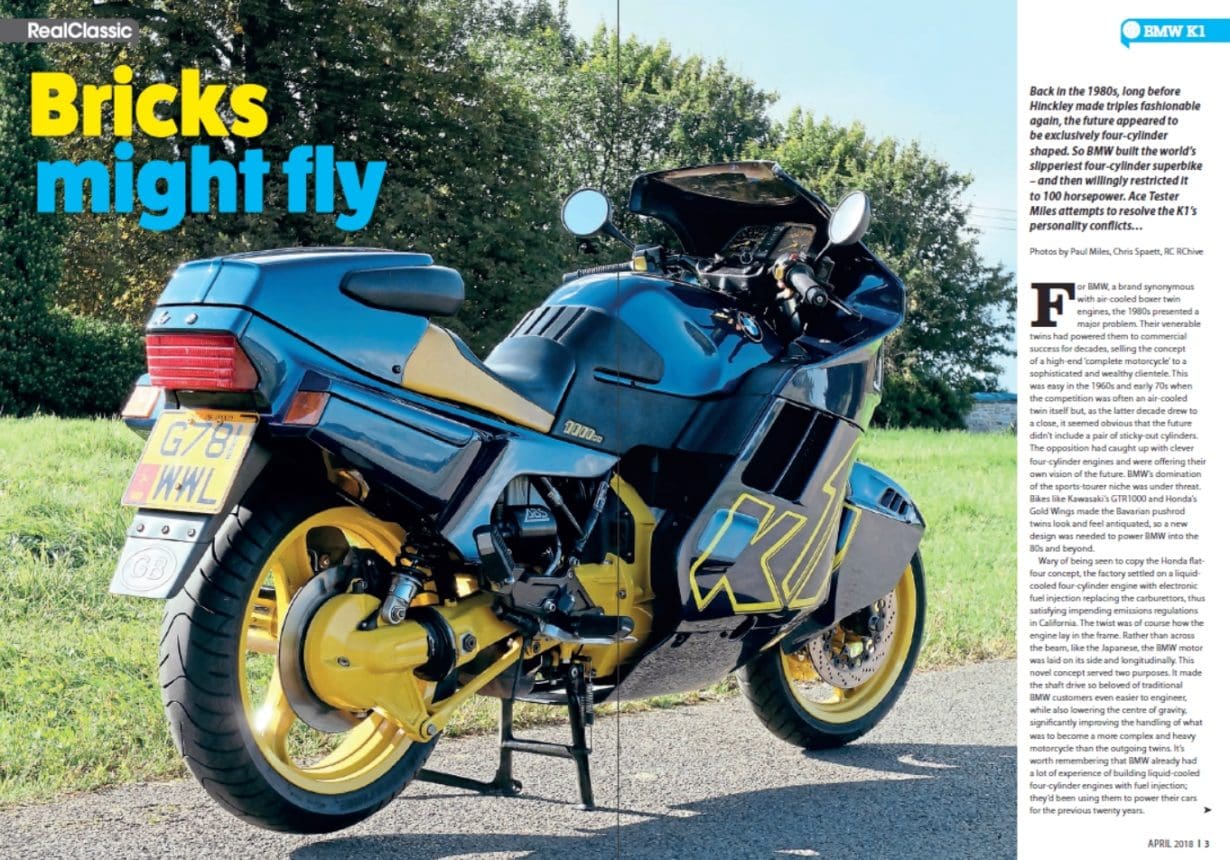 BMW K1
Back in the 1980s, the future appeared to be exclusively four-cylinder shaped. So BMW built the world's slipperiest four-cylinder superbike – and then willingly restricted it to 100 horsepower. Can we resolve the K1's personality conflicts?
BSA A65 FLAT-TRACKER
Odgie's dirt bike project is finally complete – which means it's time to take it to the track. Was all the weight-saving worth it? Can a BSA 650 twin hold its own against modern competitors which are 50 years younger?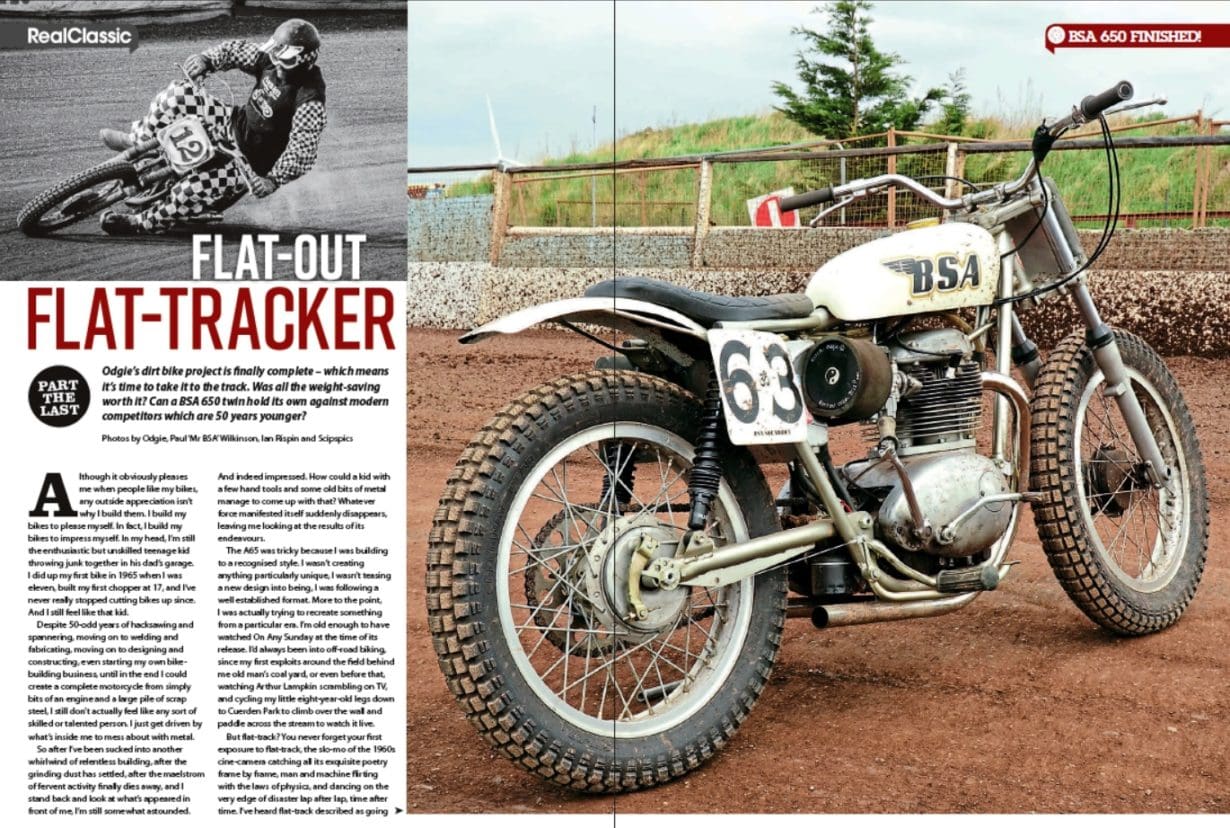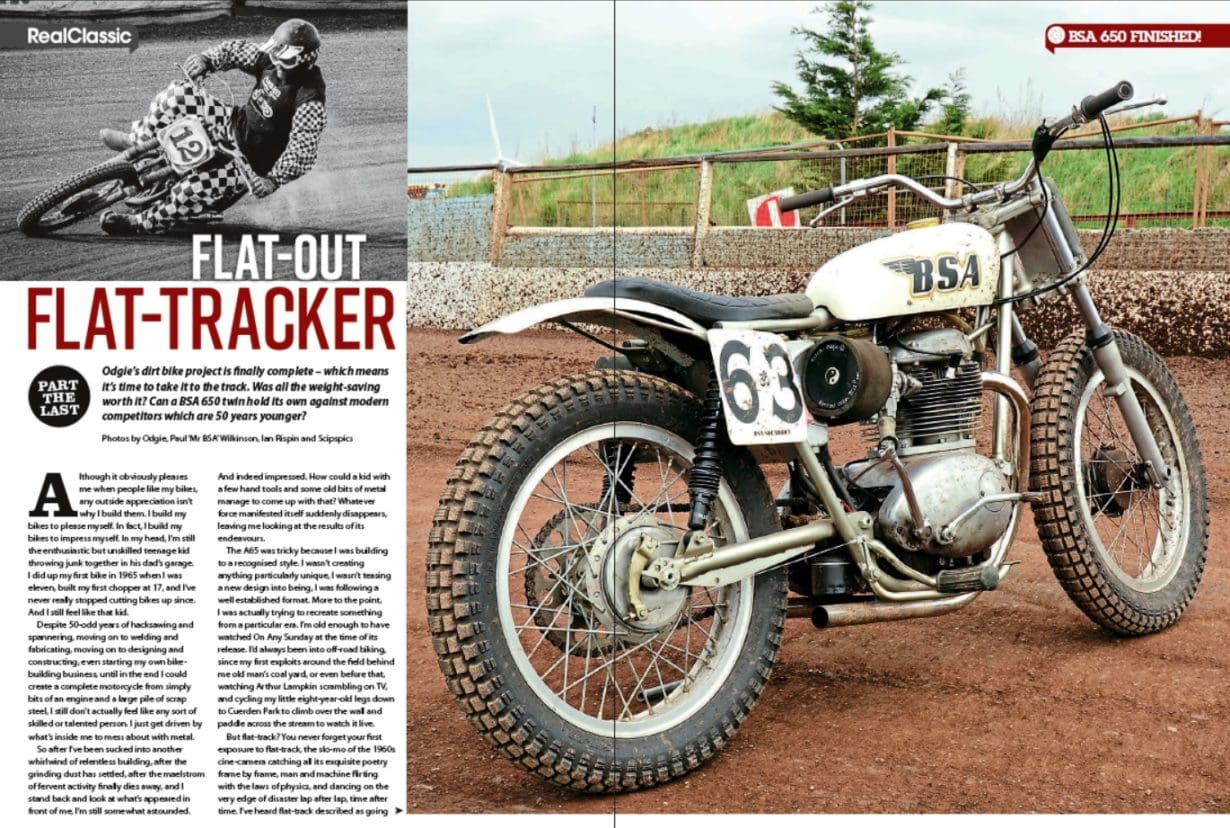 NORTON COMMANDO RESURRECTION, Part One
Norton's Isolastic twin is one of the greatest British bikes. An owner brings a scruffy example back to Britain, explores exactly what he's bought, and sets about revitalising it
ROYAL ENFIELD HEAD GASKETS
Royal Enfield twins have a reputation for blowing their head gaskets. But here's a Super Meteor which has been cleverly customised to solve the problem
TRIUMPH T150, TRIUMPH TRIDENT & SUZUKI GT750
They may be superficially similar, but surely three 750 triples built in different decades don't share many characteristics apart from their cubic capacity? Actually, they're not so different under the skin…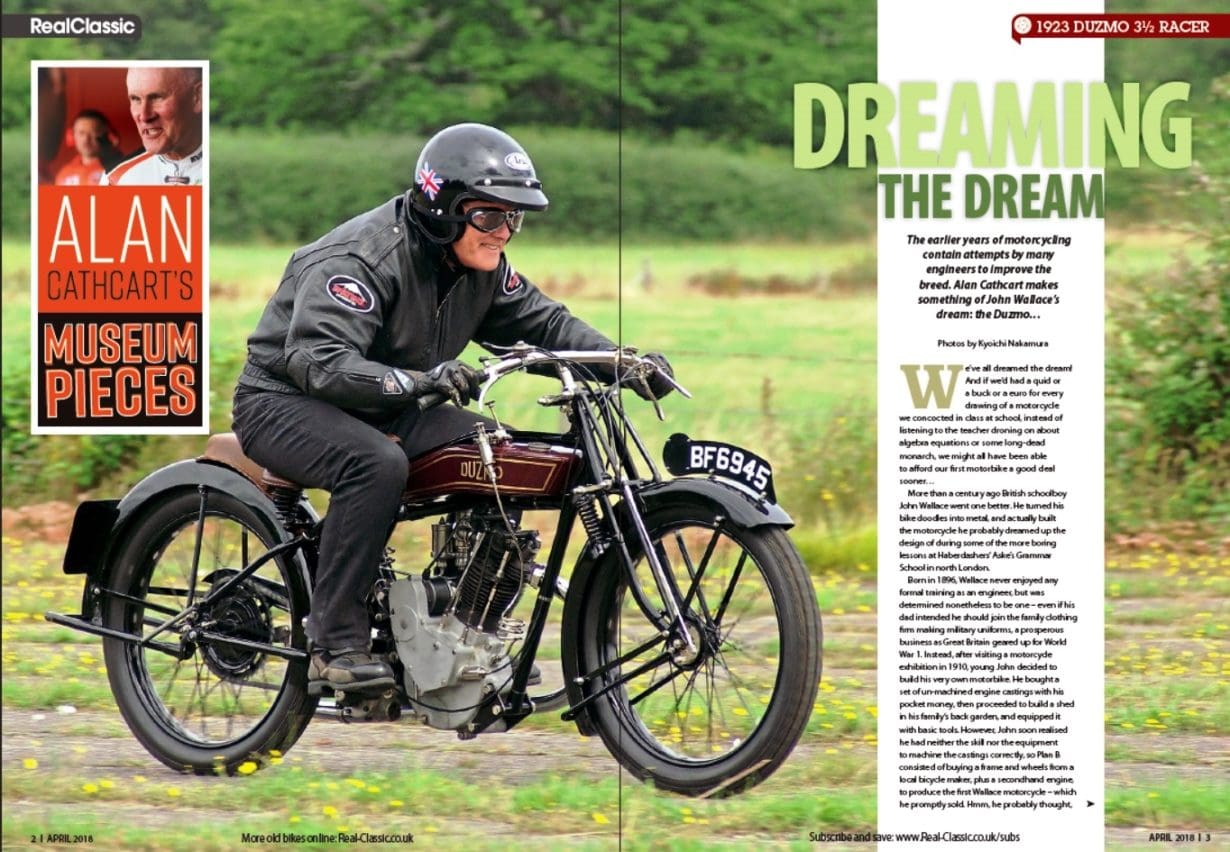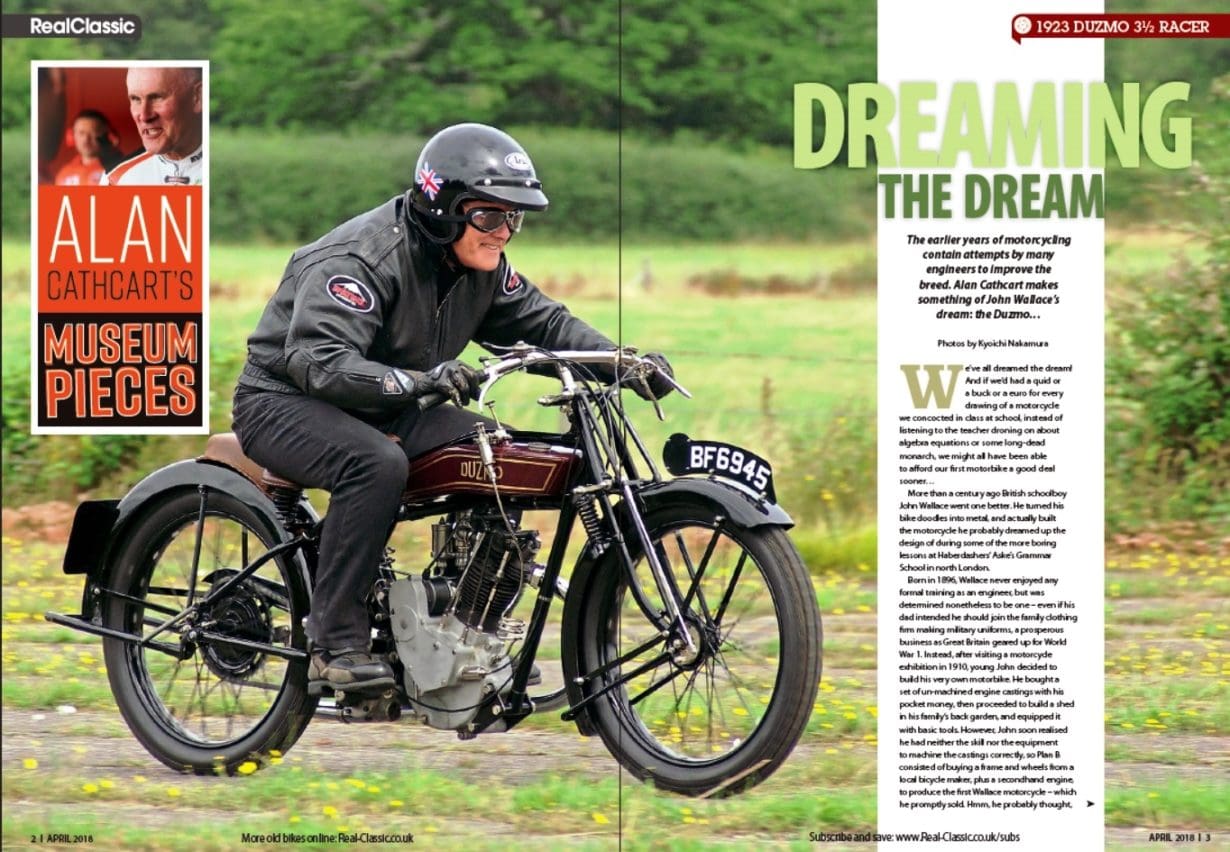 VINTAGE DUZMO
The earlier years of motorcycling contain attempts by many engineers to improve the breed. In 1924 John Wallace built the Duzmo, an 18bhp, 80mph, three-speed 500 single with barely any brakes…
VELOCETTE SPRINTER
Burt Munro is best remembered for his 1920 Munro Special, aka The World's Fastest Indian, but he also had another claim to fame. We reveal The World's Fastest Velocette, which started life as a 1936 MSS 500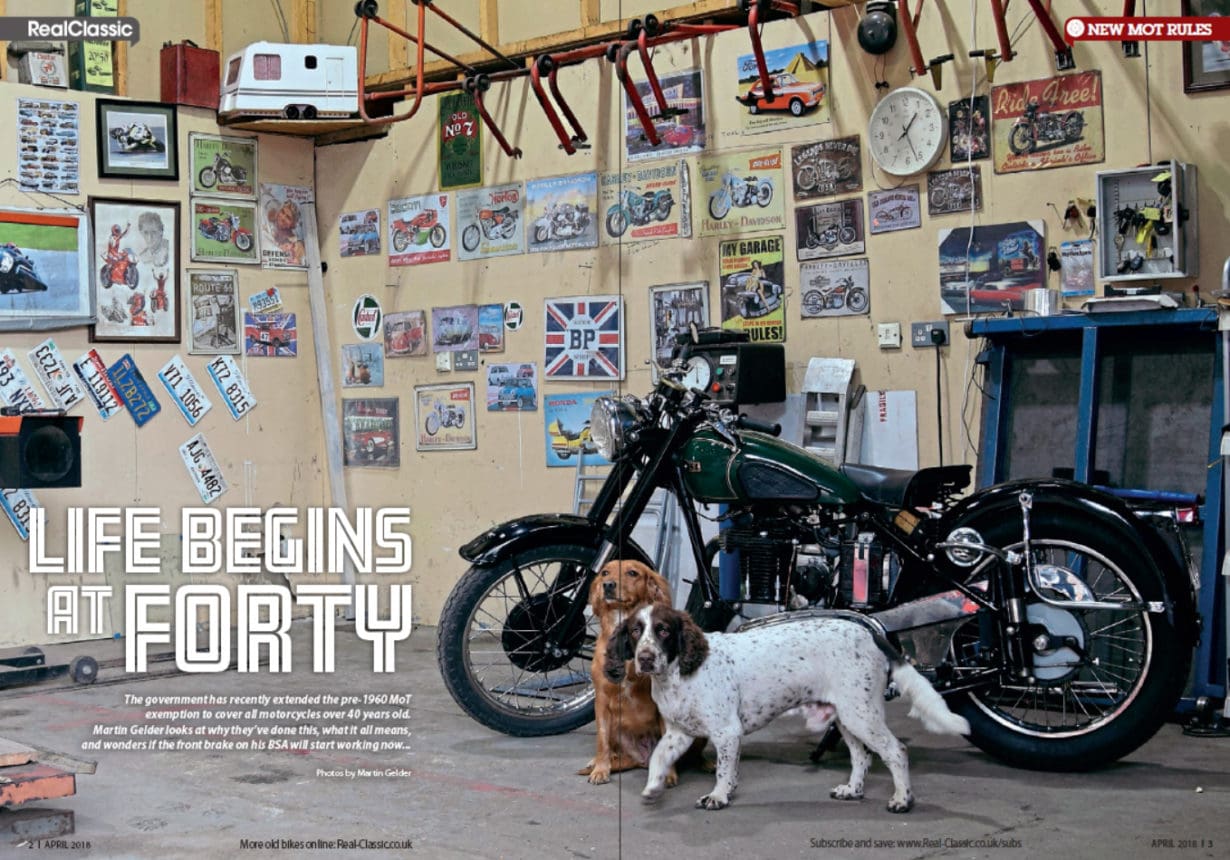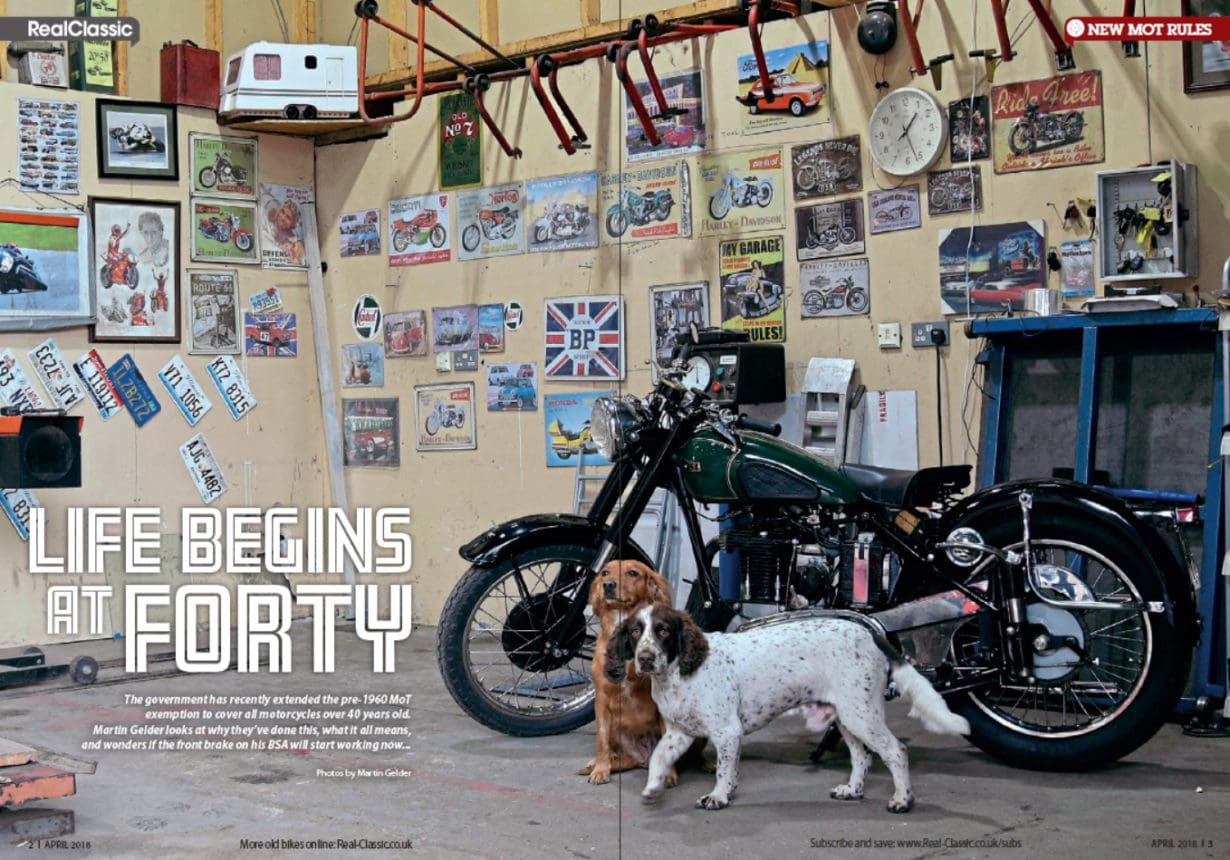 PLUS! We review the prices being paid for popular British bikes, and find out what £5k will buy right now… and then we investigate the new MoT regulations and what they mean for most classic bike owners. Meanwhile Jacqueline Bickerstaff rides Watling Street in midwinter to attend what might be her final Dragon Rally – and Frank Westworth has been selling bikes. So many that he plainly needed a new one. So he went to an auction, and…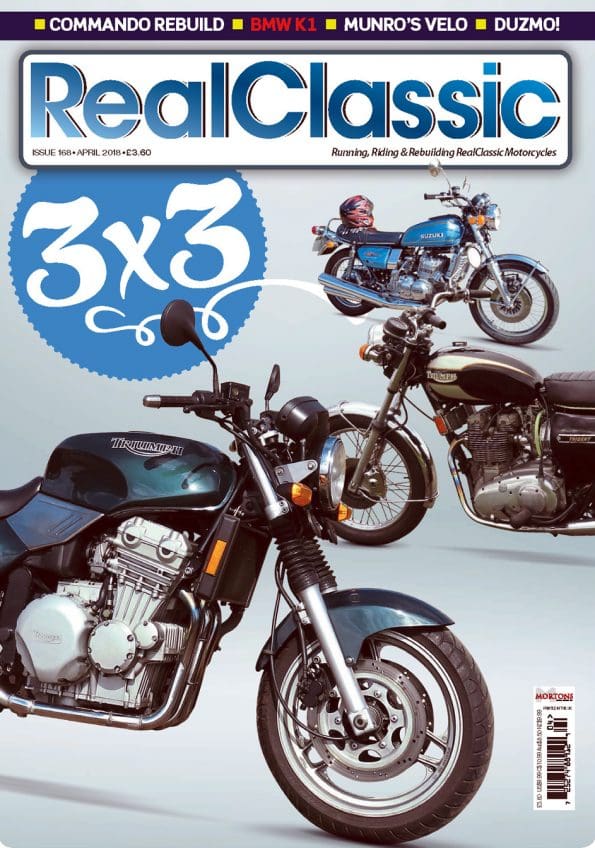 RealClassic magazine is not on sale in UK newsagents but you can buy the current issue in digital and paper formats here
You can also buy stacks of older issues of RealClassic, but it's heaps cheaper if you subscribe. Subscribers save 50% on the price of a single issue, and get an exclusive subscriber newsletter every month, and access to the subscriber-only Facebook group, and can win show tickets, RC regalia, bike books and more goodies in our subscriber prize draws