Check out Paul Cole's Suzuki Katana! Want to see your pride and joy in our magazine, on our website and on our social media pages? Then fill in the form here>>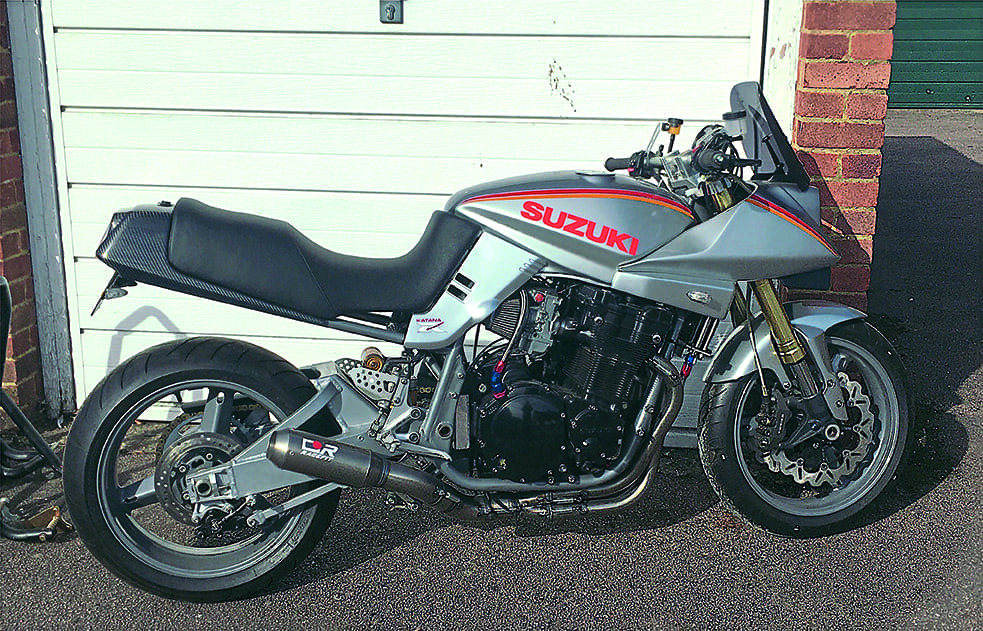 "Check out my Katana. Everything is braced, mono-shocked so, yes it has an altered frame. The motor is a GSX-R1100M engine, that's a 1216cc motor, flowed and ported head, Mikuni RS36s, RACEFIT legend one-off titanium system.
"It also has a Suzuki GSX-R K4 front-end on billet yokes, Galfer discs, Brembo master cylinders, KOSO speedo, Renthal bars and a K1 rear end with Ohlins shock. It has altered bodywork, a carbon tailpiece and 
loads of one-off parts."
To keep up to date on Show Us Yours and everything Classic Motorcycle Mechanics, like our Facebook page, follow us on Twitter here, or follow us on Instagram here for all of your amazing snapshots!
Want to see your pride and joy in our magazine, on our website and on our social media pages? Then fill in the form here>>