"I've been following Paul Berryman's DR saga with great interest, as I too purchased a very tired DR 650 that actually had a 598 engine lumped into it," says CMM reader Paul Farrell.
"Every control cable was seized. A mouse had reared a brood in the headlamp and fed them insulation from the loom. It wore many scars of spannering butchery. I found the snapped tip off an 'easy out' in one of the exhaust ports.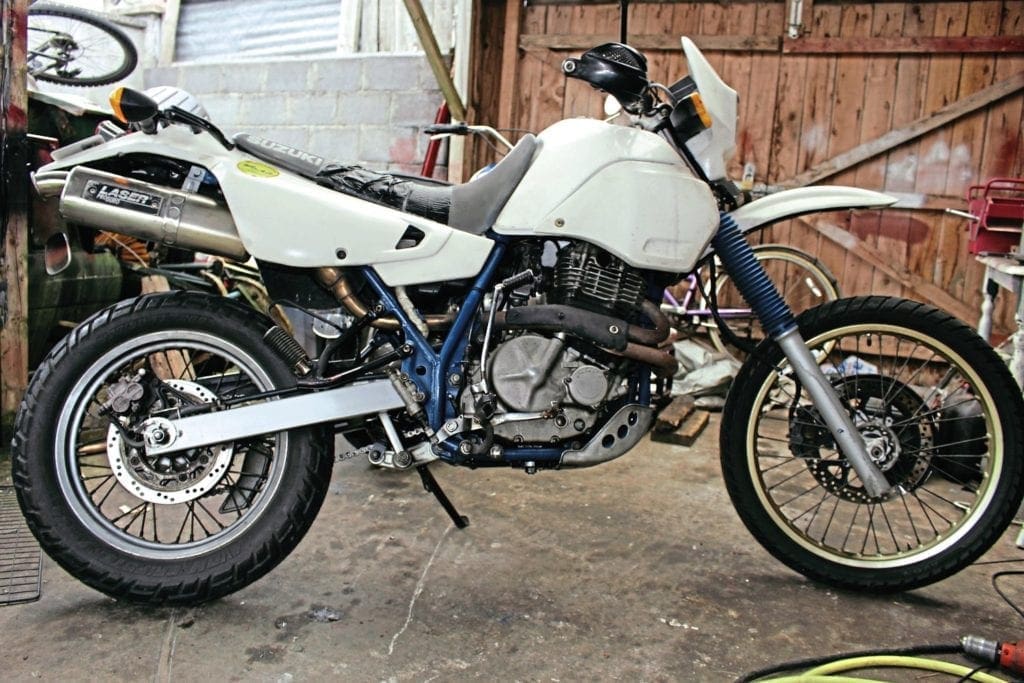 One full day of skinned knuckles and several cans of penetrating fluid later, it fired up for a glorious 10 seconds before cutting out. An engine inspection revealed a bent exhaust valve and a dislodged valve seat. I bought a new valve and a soft linked cam-chain.
I purchased a new main needle jet. I glued (yes, glued) the valve seat back in and had a friend make up some control cables. The bike started after I'd worked out the starting jig.
No self-respecting mechanic would attempt such guerrilla tactics, and rightly so, but these Jap singles rock!"
Want to see your pride and joy in our magazine, on our website and on our social media pages? Then fill in the form here>>