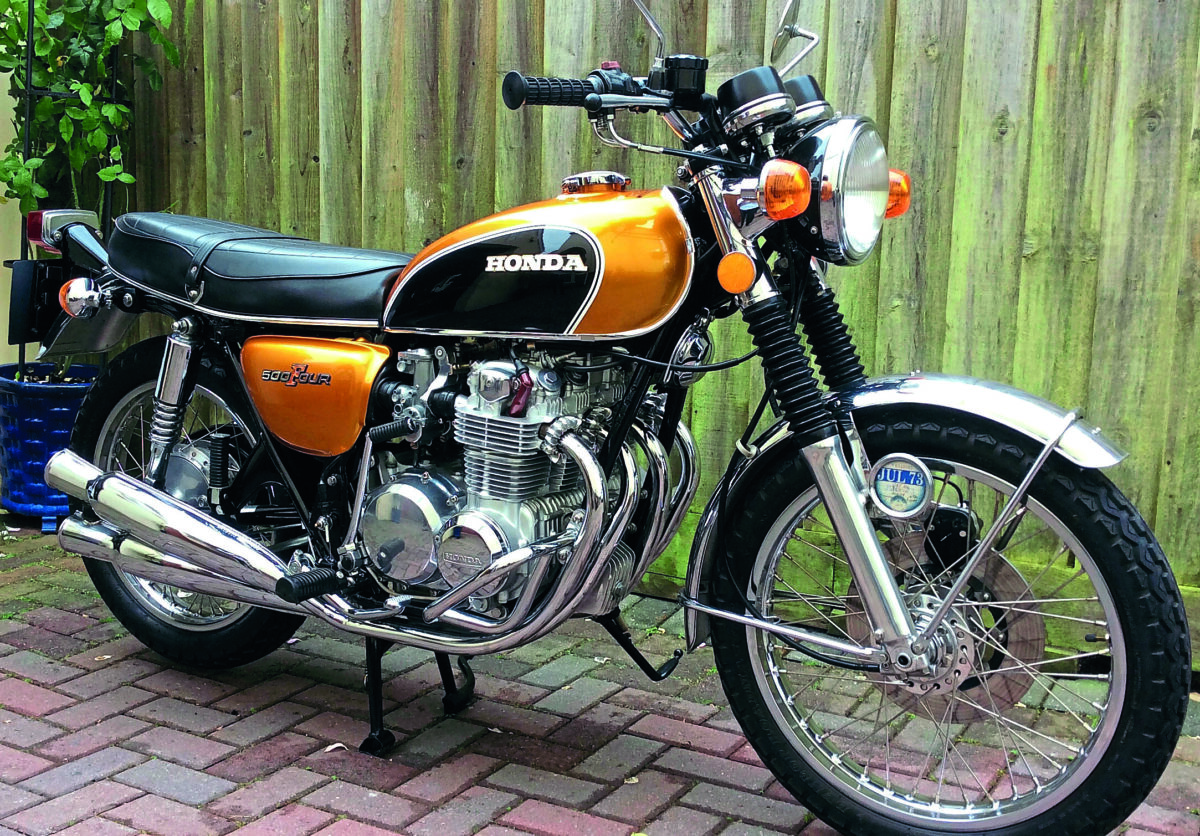 Here are a couple of pictures of my Honda CB500 Four that I purchased and restored in 1999; it has featured before in CMM! Want to see your pride and joy in our magazine, on our website and on our social media pages? Then fill in the form here>>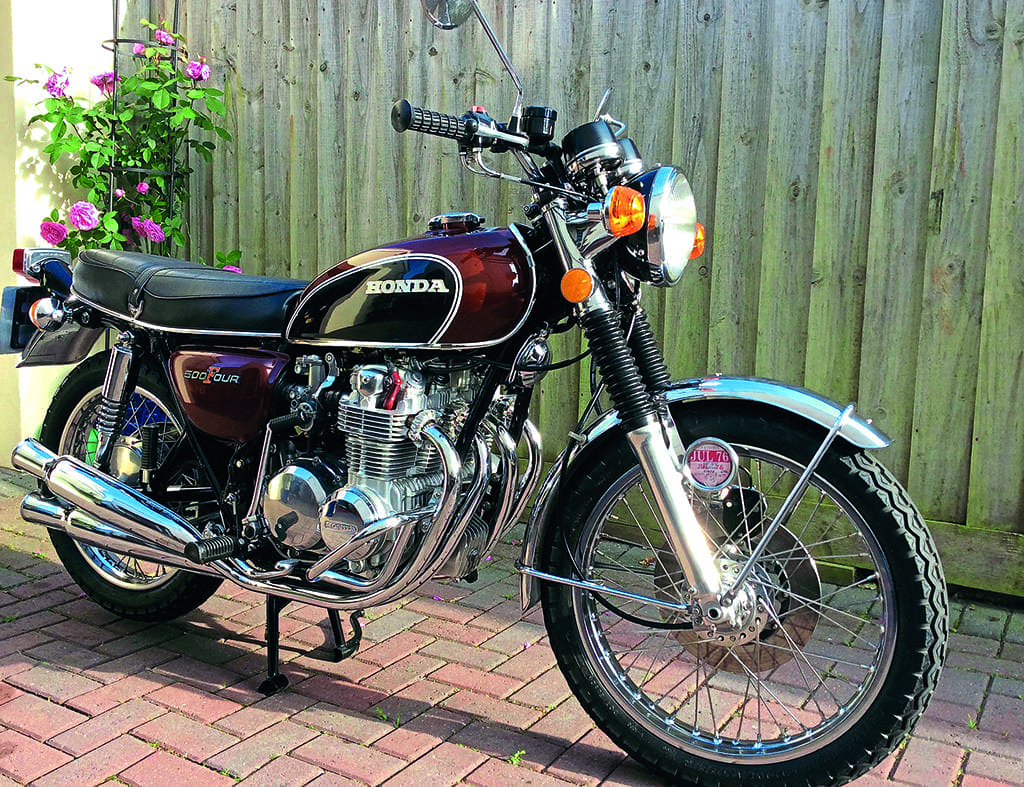 It was supplied new in 1975 in Candy Garnet Brown (registered late, as the 550 was available that year so it had obviously sat in the showroom for a while!).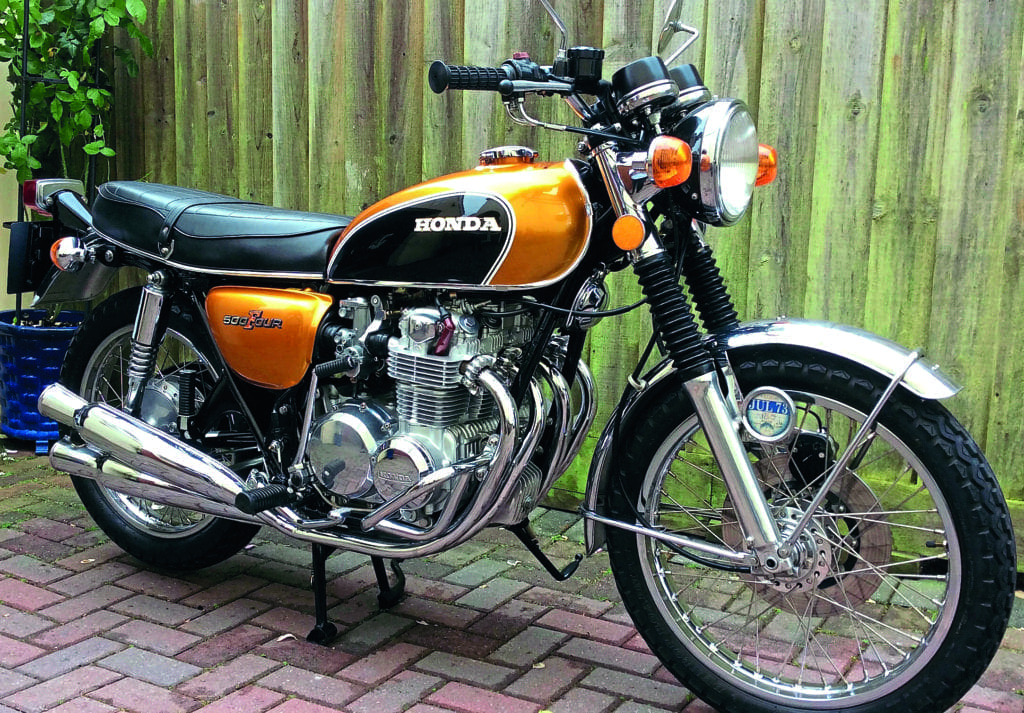 I recently sourced another tank and side-panel set and had them sprayed in Candy Gold by Menno Dek of Tanklackiere in Germany and refreshed the restoration. I always preferred this colour back in the day,I now have two sets and can change them over within 10 minutes, creating a different machine!
Want to see your pride and joy in our magazine, on our website and on our social media pages? Then fill in the form here>>