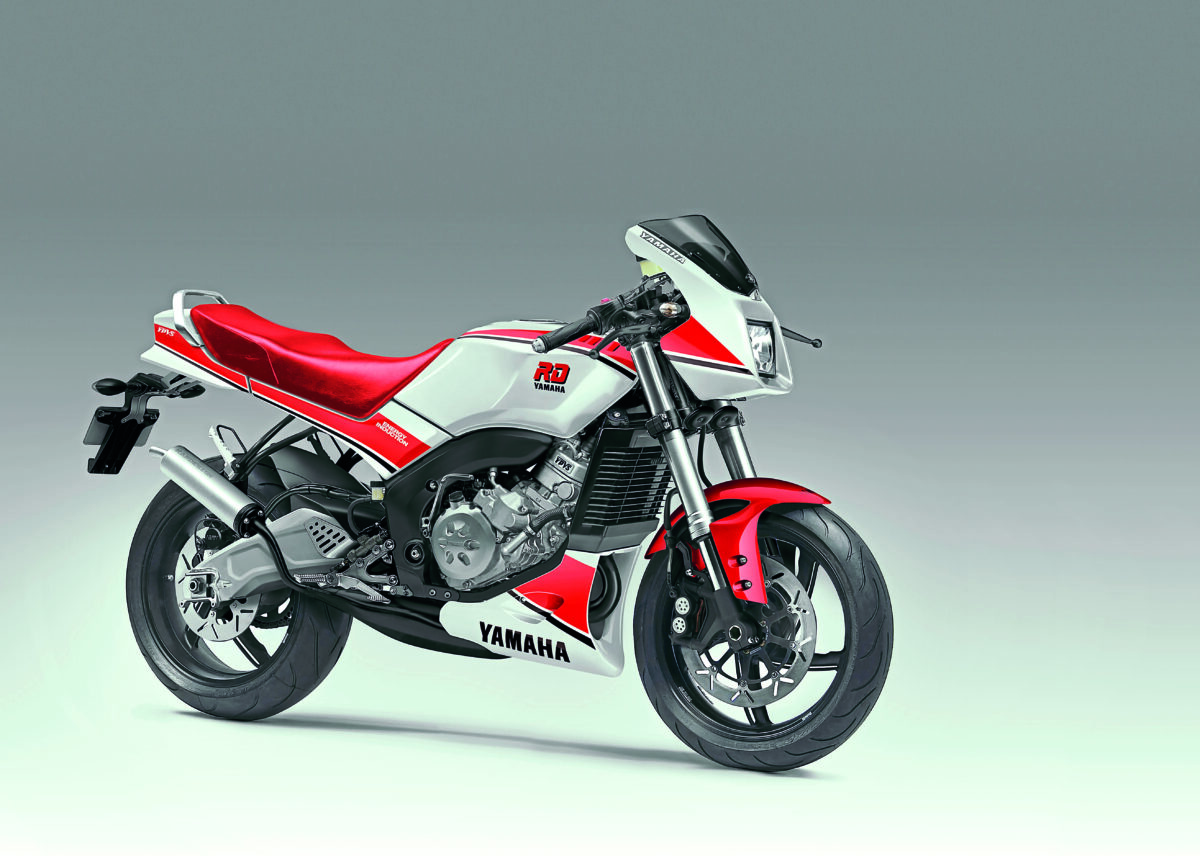 In 1982, there was one two-stroke that teenagers truly lusted after. We wondered what the RD125LC might look like today.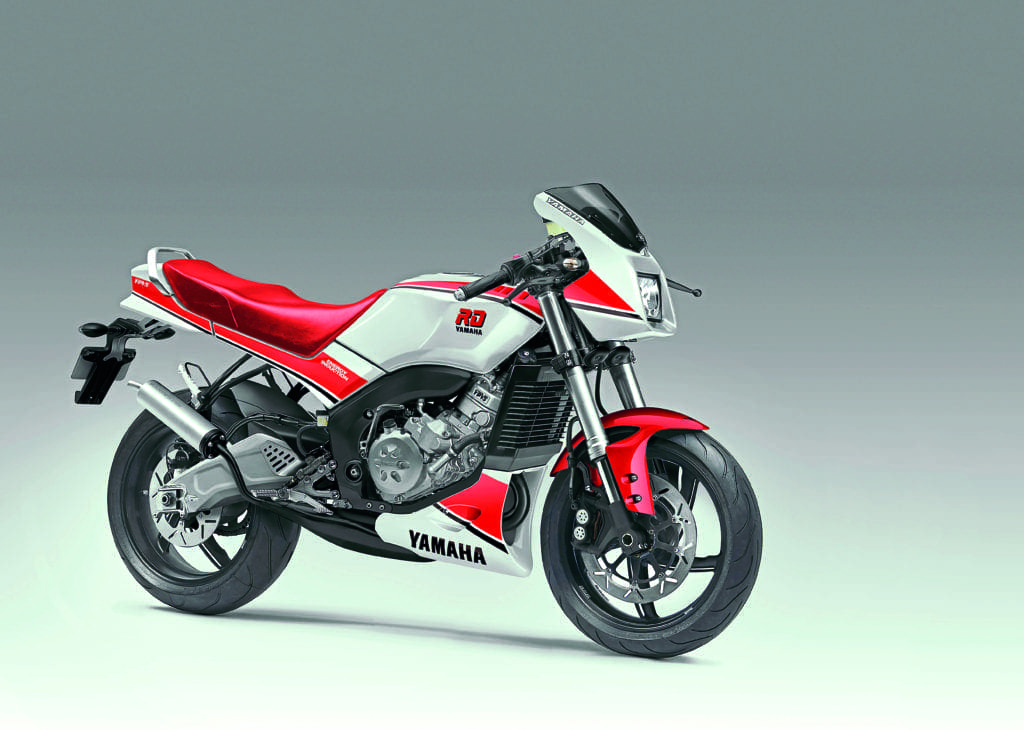 While Honda was messing about with staid-looking four-stroke CB125 Super Dreams and Suzuki was three years away with the (excellent) RG125, 17-year-olds up and down the country were getting their dads to sign up for hire purchase to get their hands on the Yamaha RD125LC. While Kawasaki's AR125 had the performance, it didn't quite reach the same level of sophistication or big bike sex appeal that teens wanted so badly.
ChassisThe 1982 tubular frame is replaced with a heftier alloy beam and the cradle carries the engine higher to help centralise weight and make the motor look bigger than it actually is. The original wore both an 18in front wheel while its successor went to the fashionable-at-the-time 16in. Modern bikes wear 17-inchers, as does ours. The monocross rear suspension makes way for a true rising-rate system with a swingarm that could handle twice the power. After all, we'd expect to see Boyesen reeds and some Allspeeds on it before long.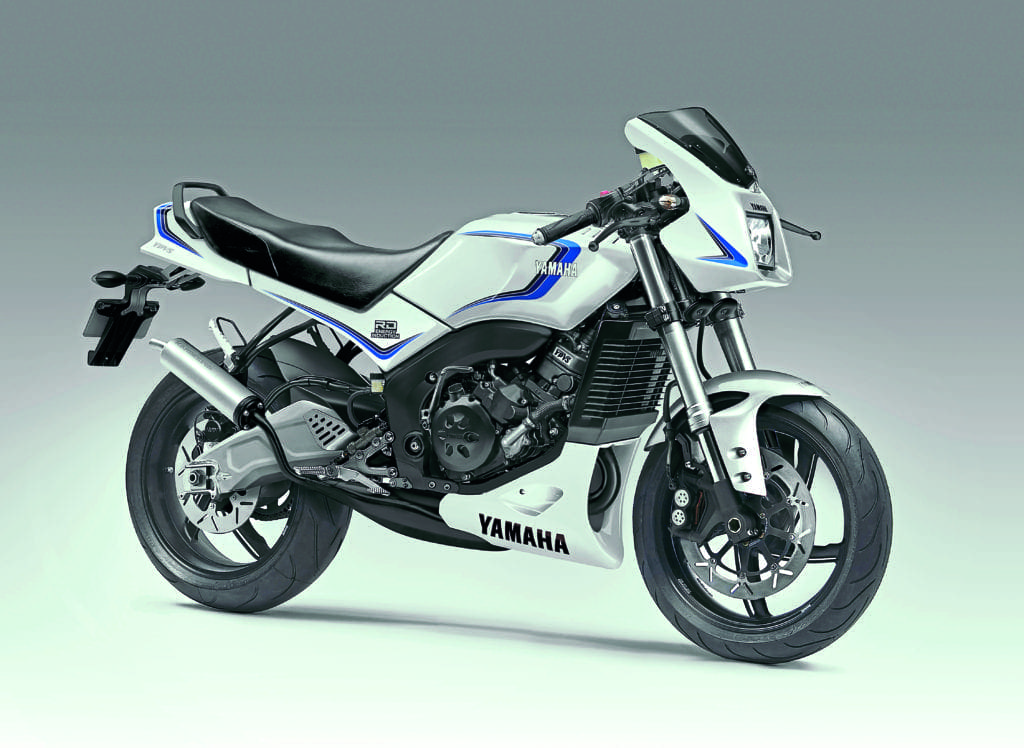 Engine
123cc was all you needed to reach the 12bhp learner limit back in the day, but our virtual LC has no such restriction and with the assistance of YPVS from the later model tops 25bhp easily with its fuel-injected, water-cooled powerplant. A bigger radiator banishes the overheating issues of old and like the Kawasaki KMX125, a 200cc version would also exist. Can you imagine 35bhp in a lightweight chassis? We can, and it's hilarious.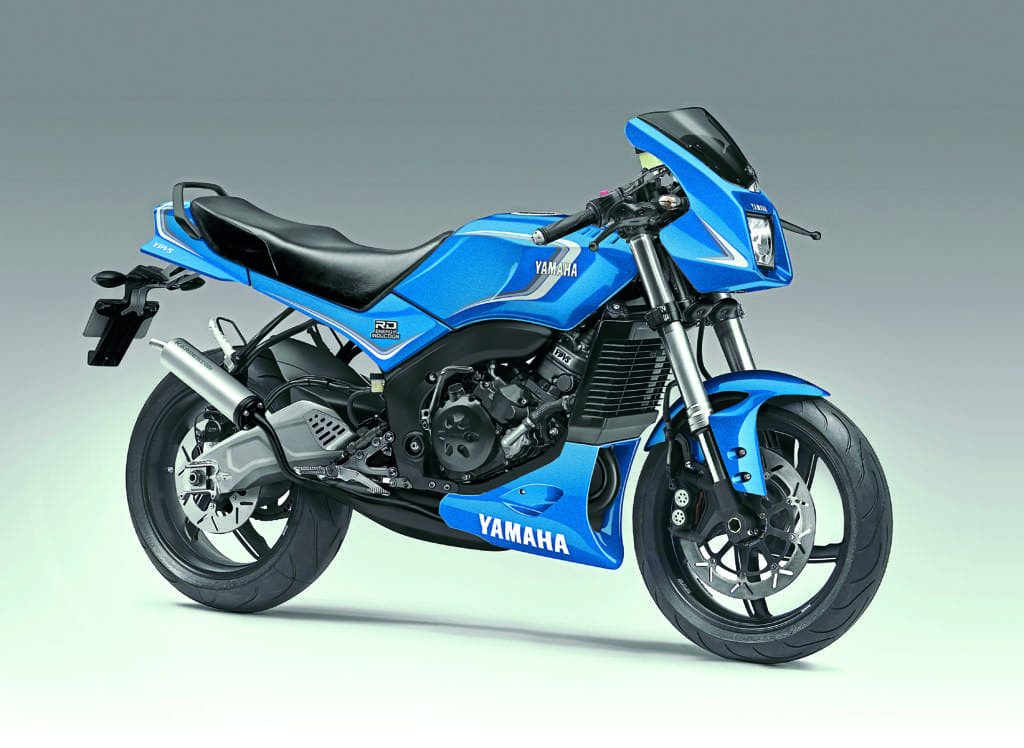 Bodywork
One of the strengths of the 125LC was its design: it was a real beauty, channelling some of the vibes of the bigger 250/350LCs but still retaining its own identity with the more angular bikini fairing and OE bellypan, so for the most part we've kept the perfect proportions with just a few subtle tweaks of our own to bring it bang up to date. See you outside the chippy!