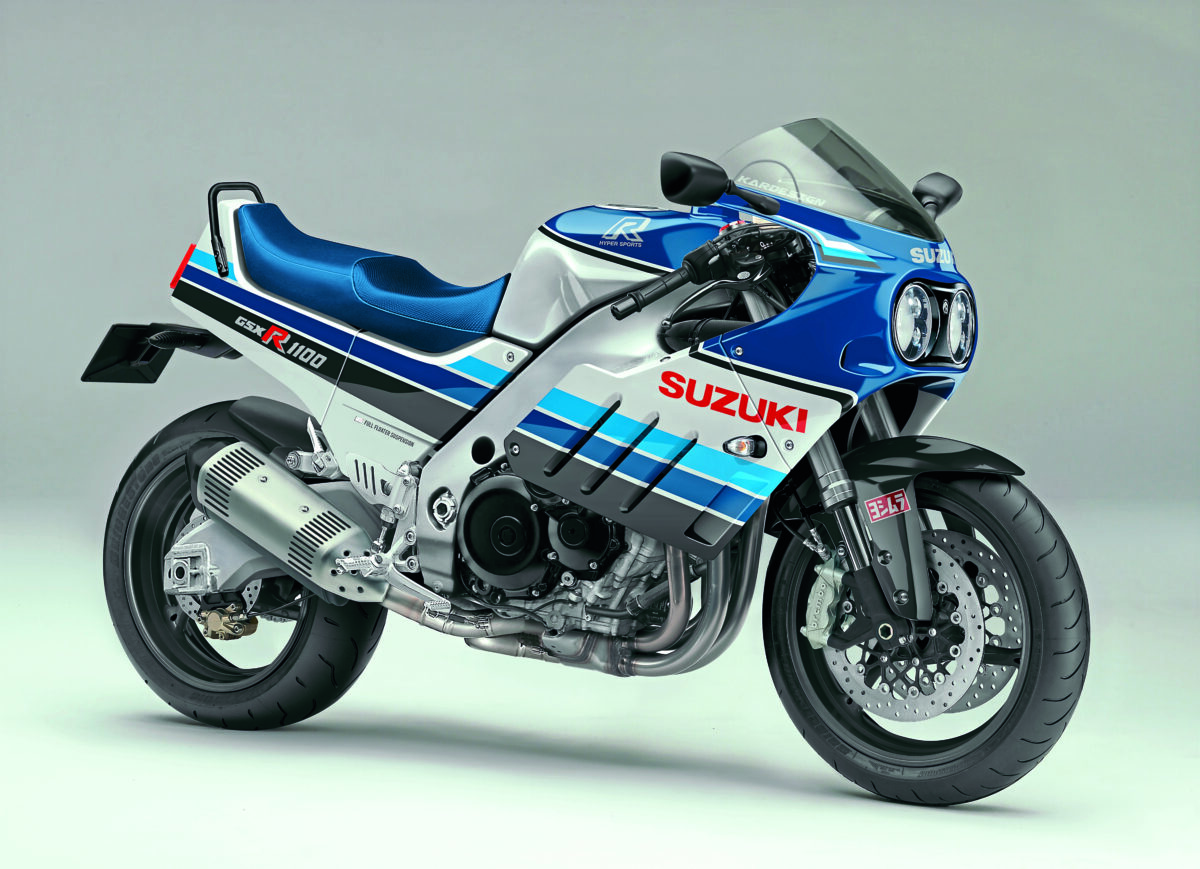 How does a bored-out GSX-R1000 K5 in Slabbie styling sound to you?
The latest Suzuki flagship GSX-R1000 missile ticks so many boxes: it's compact, powerful, and a styling classic. Well, okay, maybe not the latter, but two out of three isn't bad. Likewise, the latest GSX-S1000s, in both faired (F) and unfaired guise are very competent motorcycles in their own right and make decent use of their detuned K5 engines. They may not deliver the full 165bhp of the original 2005 GSX-R but they're still exiting enough, just. Ah, who are we kidding? They're boring as buggery and we would love to do something 
a bit more invigorating with those motors. Let's go bring the Slabside style back!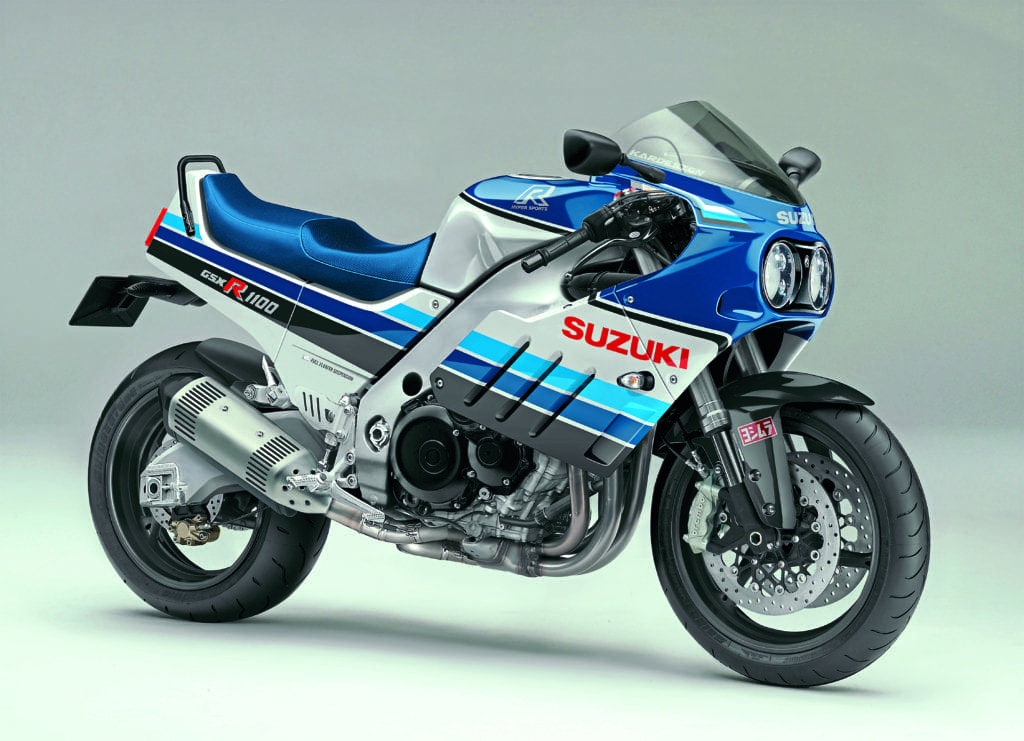 Chassis
The 1985 GSX-R750 oil/air-cooled GSX-R boasted an iconic alloy cradle frame that was the lightest in class. However, our bike uses a water-cooled K5 engine with a beam frame but we've massively strengthened the main spars to put to rest any concerns about them cracking – there was an official recall a few years after launch due to some bikes that had been involved in accidents snapping near the headstock. A strengthened swingarm and modern inverted forks with Brembo Monoblocs handle suspension and braking duties. We've slotted in a pair of three-spokers and even included a grab-rail and reasonably-sized pillion seat.
Engine
The 2018 GSX-R1000 engine makes 185bhp at the back wheel while the detuned GSX-S1000 engines make 145bhp at the back wheel – both are Euro 4 compliant. The original K5 engines were Euro 2 compliant, made 165bhp and were packed with midrange usability as well as an impressive top-end, which is why it is often referred to as the 'best' GSX-R. In our little fantasy, this is the powerplant we'd start with, but it'd be bored out by 100cc to compensate for emissions regs. We're still looking at an honest (and pokey) 170bhp.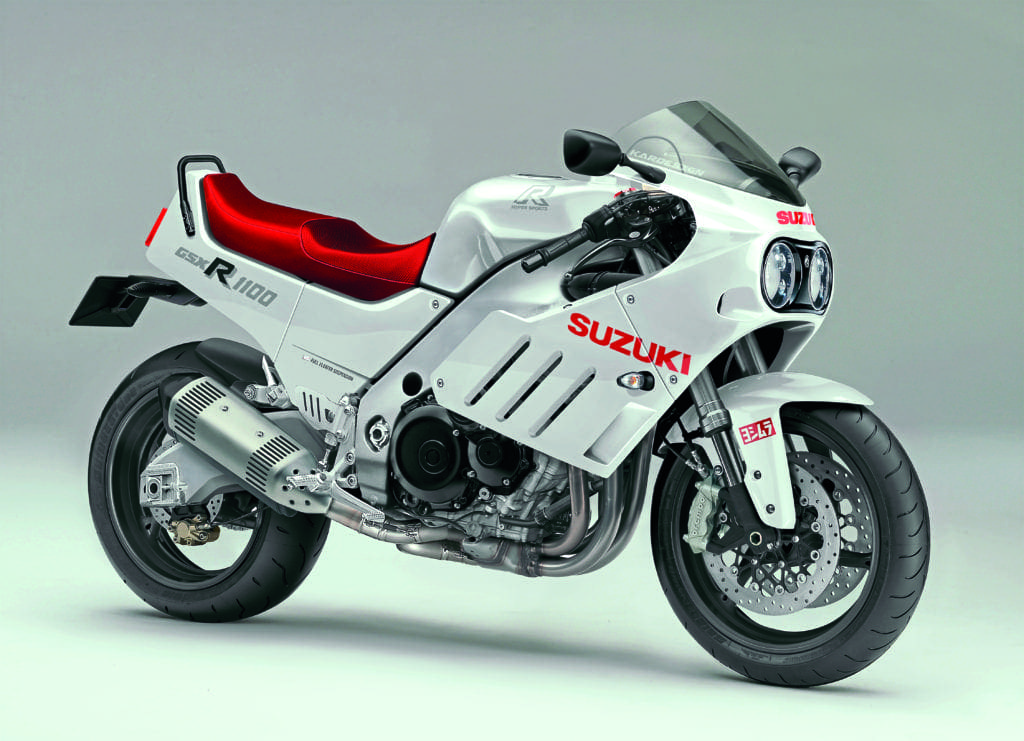 Bodywork
We've modified the bodywork to fit with our engine's beam frame. Taking cues from Suzuki's successful stint in endurance racing, we've left the bellypan off for added ruggedness. While the 1985 bike didn't utilise ram-air, the 2005 bike does so we've incorporated intakes next to the quad-bulb LED headlights. In another nod to the early GSX-Rs, we've ventilated the exhaust heat shield in both cheese-grater and slat style. cmm