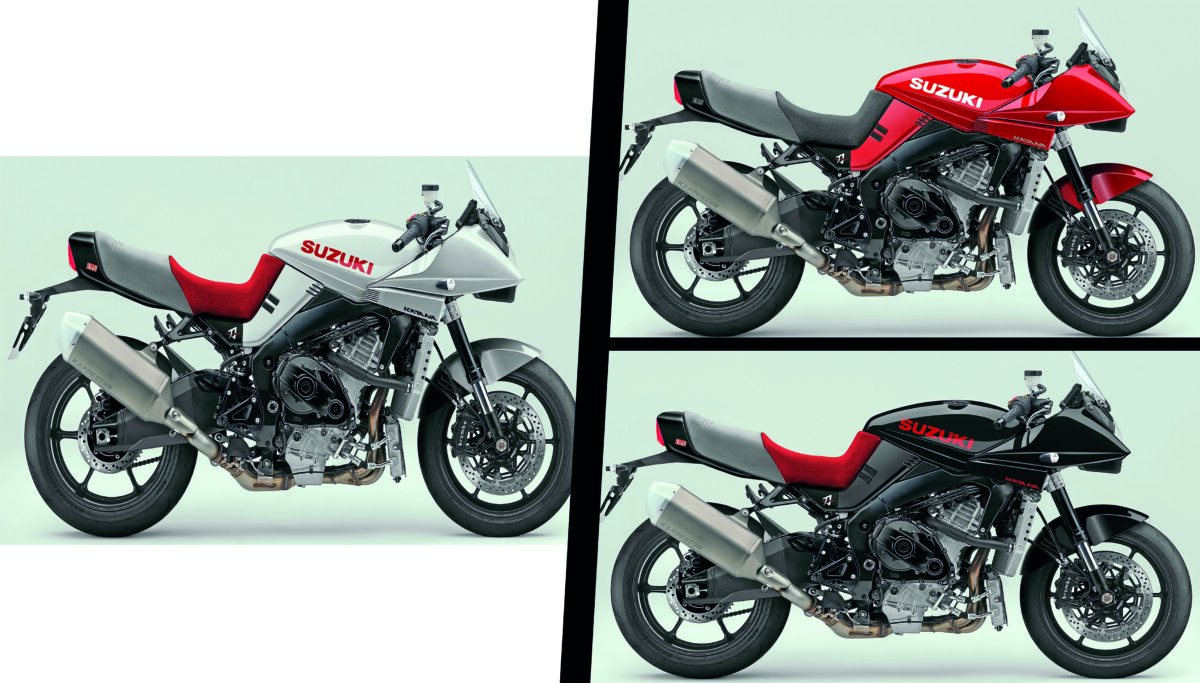 This could be a reality tomorrow, would you want it?
Suzuki's love affair with the Katana and its distinctive styling runs deep, and far beyond the stop-start nature of its 21-year lifespan.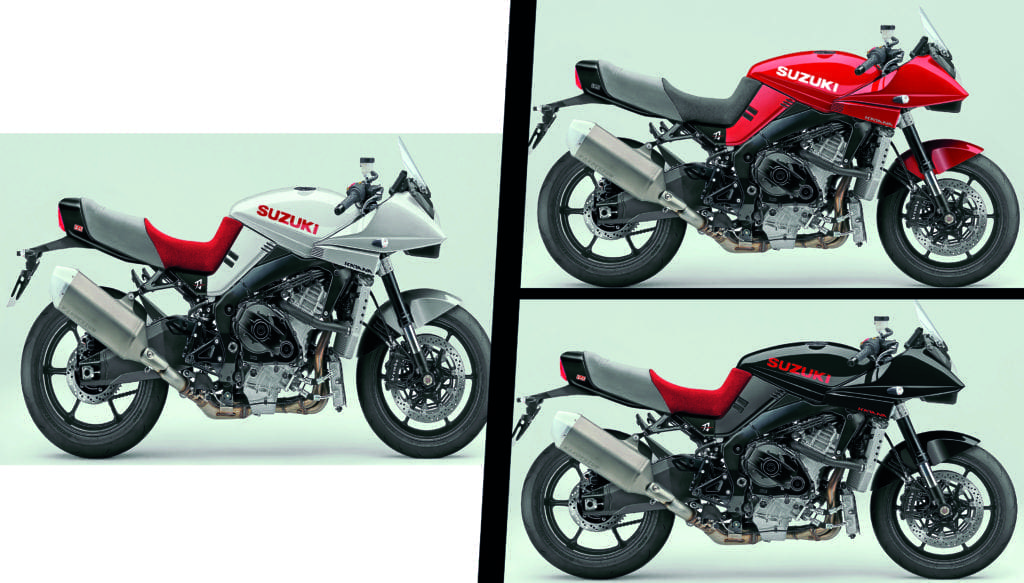 Launched to mixed reaction in 1980, the Target-designed prototype from the year before had been tempered slightly but the GSX1100 Katana was unmistakably different to anything that had gone before. While it spawned four-cylinder clones in different capacities including the 1000 and 750, the Katana DNA was also extended in diluted form to a shaft-drive 650, 550, 400 along with a parallel twin 250 and single-cylinder 125.
It's impossible to underestimate how much influence the Katana has had on the Suzuki range. Incredibly, the last 1100 Katana (Japanese home market only) rolled off the production line in 2001. Even today, the Katana lines can still be seen in places on the flagship 175bhp GSX-R1000. Which got us thinking: forget traces of Katana styling here and there, how about replicating it directly but using a GSX-R rolling chassis? It's so mind-bogglingly obvious we've rebooted it in exactly that fashion.
We think Suzuki has missed a trick here – do you agree?
Engine
Suzuki claims 199bhp for the 2018 GSX-R and while a more honest figure of 175bhp is what you actually get at the back wheel it is still delivered in a heady fashion. However, we'd happily lose a bit more of the pub-bragging final figure from the VVT engine for more real-world torque and midrange grunt. Remember, we want usable, flexible power not outright top-end! Either way, it dwarfs the performance from the original bike's true 97bhp.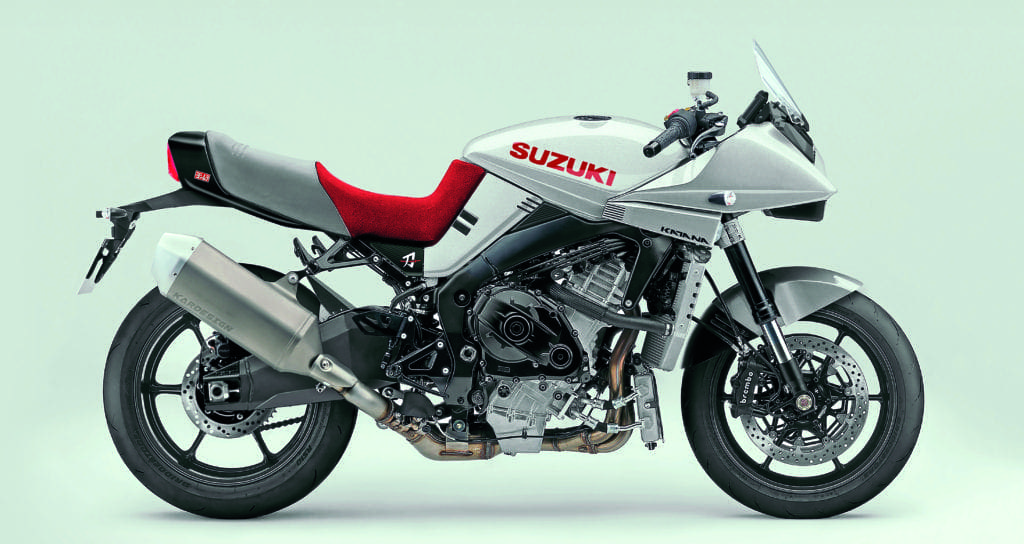 Chassis
The GSX-R chassis could barely be more different from the original Katana – unsurprising given the technology advances in almost four decades. Everything is lighter and stronger from the alloy twin spar frame to the fully-adjustable single rear shock which is just as well
as it's coping with almost double the power. We've made slight modifications to cater for the Katana bodywork, but otherwise we've been as faithful as we can be to the original 'look'.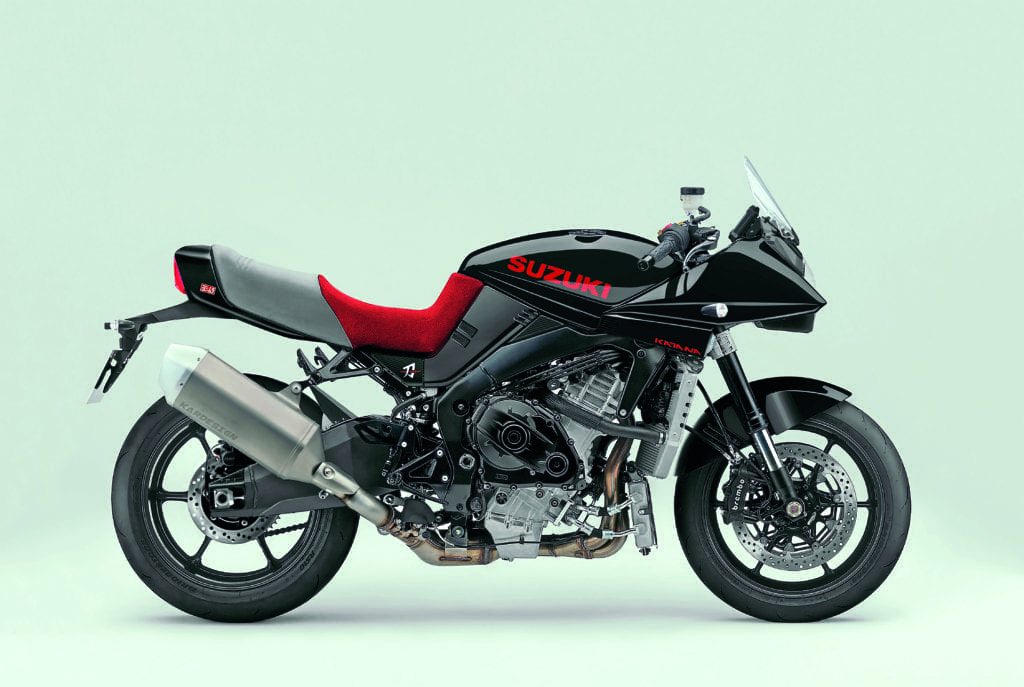 Bodywork
Unlike some concepts – more recently the GSX-S1000-based version shown at last year's Tokyo show – we reckon the styling should remain more faithful to the original to make it as pure as can be. There are minor revisions to the screen, headlight, front mudguard and tail unit but we've kept ours 95% as it was in 1981 for that perfect retro fusion of old and new. If Kawasaki can make a viable Z900 for the 21st century, surely it's time for Suzuki to do the same with the big Kat.