The road-legal MGS-01 was arguably the most beautiful production bike never built. We take a look at what could have been in a well-deserved reboot.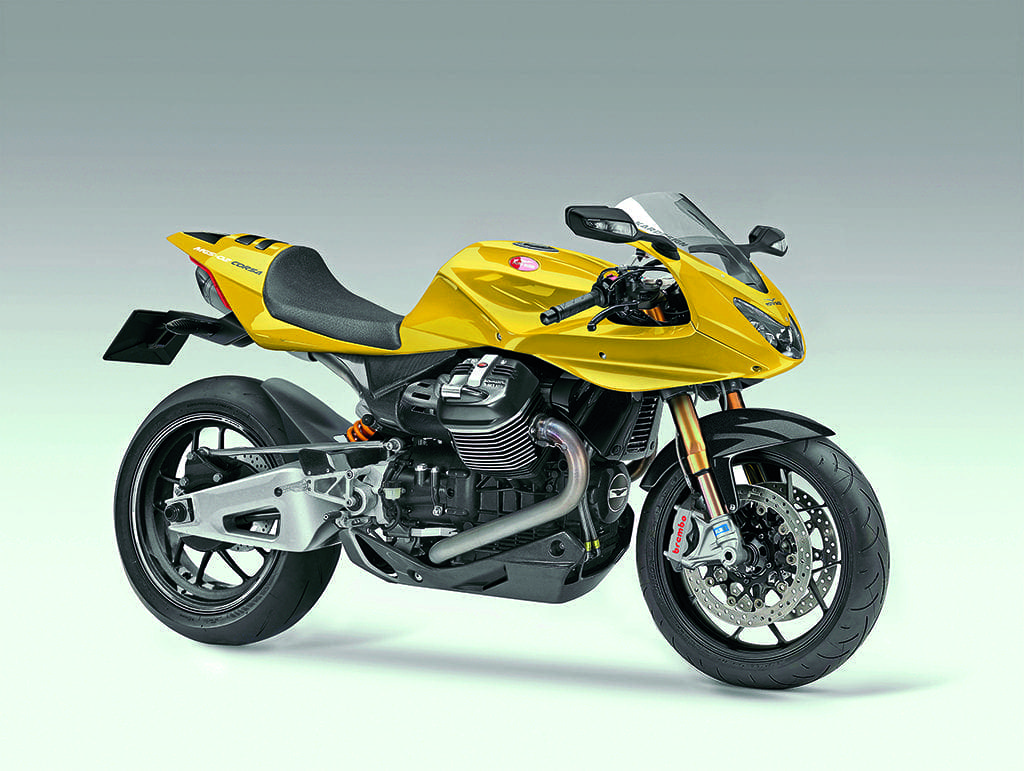 Moto Guzzi staff at the Intermot show in 2002 had to hastily put barriers up around the prototype MGS-01 Moto Guzzi Sport number one – it was getting mobbed. The design was produced by specialists Ghezzi and Brian and was supposed to be a hardcore sports machine. It's fair to say they exceeded their brief. Under Aprilia ownership, Moto Guzzi was to complete a limited batch of track-only versions followed by a full production run of road-legal versions. An estimated 100 track bikes were built and sold in 2004 and the road version would follow… except it didn't. Moto Guzzi had been taken over by Piaggio who promptly shelved the MGS-01 project and we never got to see it with headlights, indicators and mirrors. Until today, that is…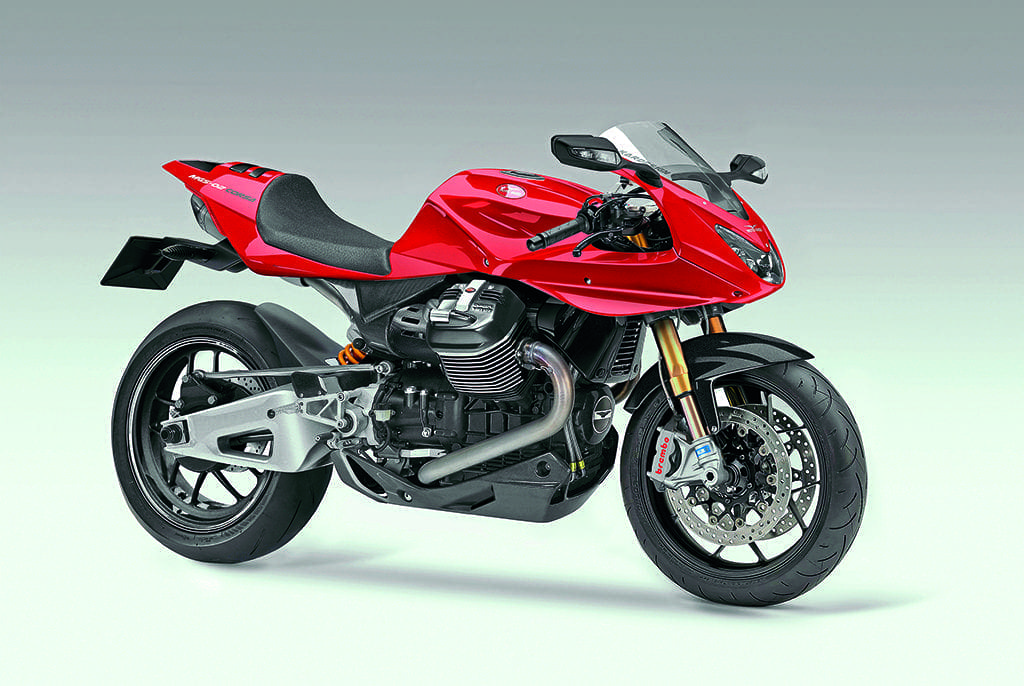 ENGINE
The MGS-01 engine was unique for Moto Guzzi at the time. Featuring 100mm Cosworth pistons, four-valve heads and a six-speed gearbox, it boasted 122bhp and 83ft-lbs of torque which was in the same ballpark as the revvier Ducati 999. We reckon with the extra 100cc of the latest 1400cc engine and the advancements in lighter components, fuel injection and engine management 145bhp is possible. Not earth-shattering on its own but definitely earth-rumbling.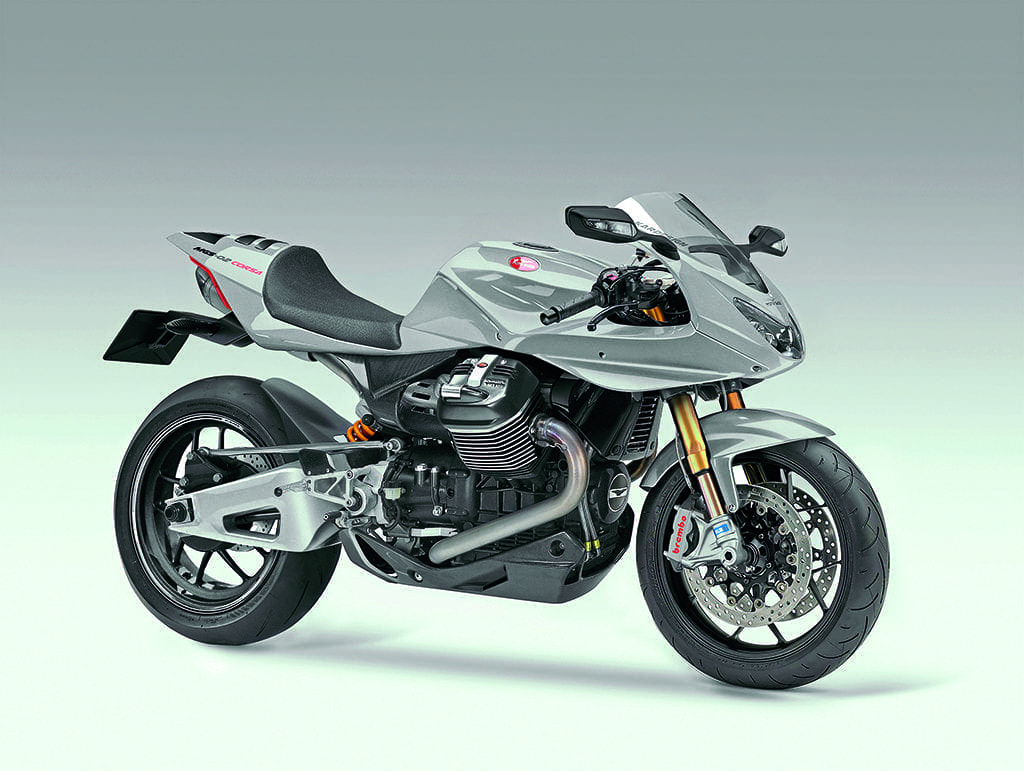 CHASSIS
The same box-section single backbone frame design keeps the wheelbase RSV-Mille short, but uses alloy instead of steel to reduce weight. Ohlins forks and monoshock (the MGS-01 was the first Guzzi to use a rising-rate rear linkage) sit front and rear while a stronger swingarm shrouds the shaft drive from view but keeps the lightweight wheels pinned to the ground.
BODYWORK
There was little wrong with the styling of the exotic MGS-01, so our MGS-02 gets only minor revisions to the bodywork. The front cowl is sleeker, the tank and air-box has increased capacity and the tail unit allows hot air to escape but also offers an exhaust outlet option, similar to the Ducati Desmosedici. The belly-pan extends further back to protect the suspension linkages from dirt and aid aerodynamics.