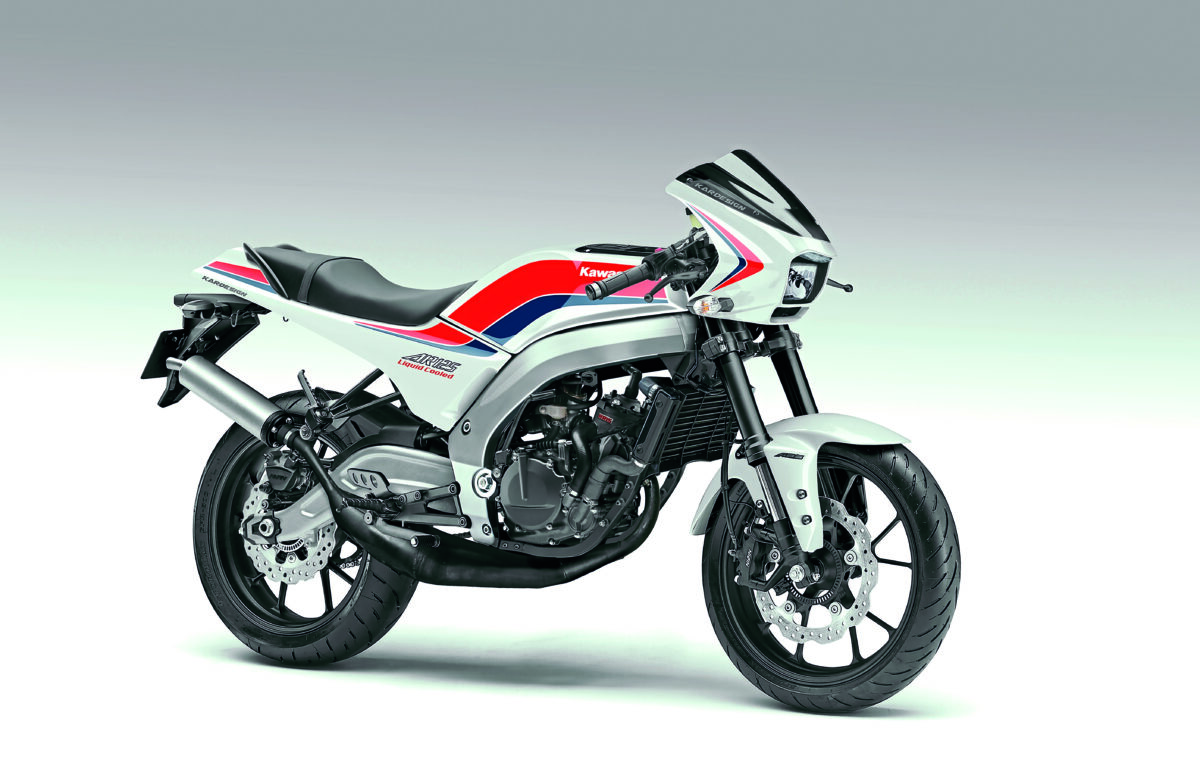 Kawasaki didn't build many water-cooled two-strokes before emission regulations kicked in. Thankfully, they had time to give us the AR125.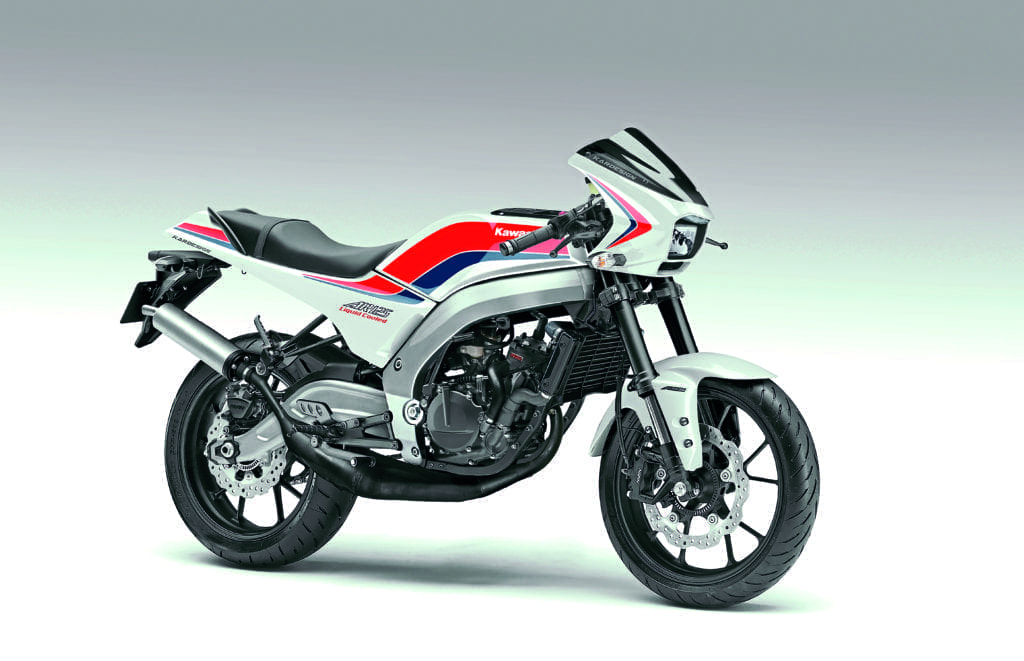 In the early 1980s 125cc stroker sportsbikes were the pinnacle of biking. Well, that's if you were 17 and didn't fancy going off-road with XLs, DTs and KMXs. Either way, the choice was plentiful. The Honda MBX, Yamaha RD and Suzuki RG were all popular choices, as was Kawasaki's offering. Made in both restricted 12bhp and unrestricted 22bhp versions, the former was notoriously long-winded to de-restrict but fresh from the crate the little 12bhp version had arguably the most tractable motor. We wondered what it might look like today.
To keep up to date with everything Classic Motorcycle Mechanics, like our Facebook page or follow us on Twitter here.
ENGINE
124cc may not sound much but the original motor had a way of making the most out of it, capable of burying the tacho needle into the red and hitting an indicated 90mph with a tail wind. This was partly down to Kawasaki's approach to broadening the power band with use of both a disc and reed valves in the motor – Rotary Reed valve Induction System, or R.I.S.S as it was proudly known as. We've updated ours with KDX and KR1S components and reckon it'll hit an unrestricted 25bhp with ease while staying reliable.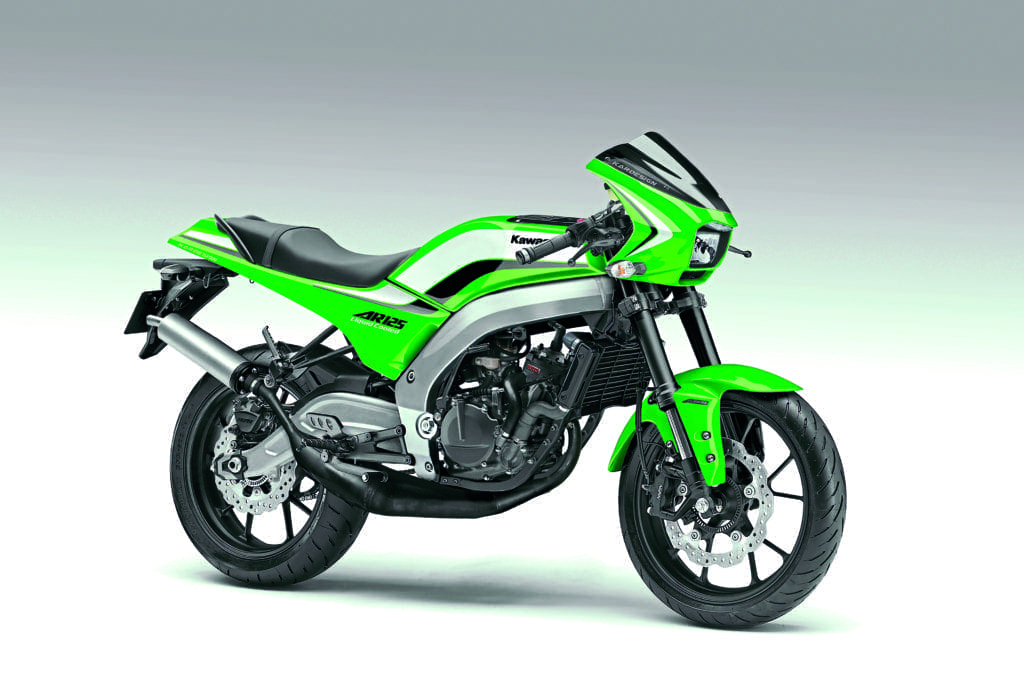 CHASSIS
The 1983 bike had a reputation for stability so to continue that characteristic and handle the extra power of our bike we've opted for a more substantial alloy beam frame over the original tubular steel. Inverted forks and a single radial caliper sit on the right fork leg while a banana swingarm from the Kawasaki parts bin keeps the back wheel on the ground with the help of Uni-Trak suspension. 17-inch wheels supersede the 18-inchers and benefit from wider tyre choice to boot.
BODYWORK
Over the years the AR grew a bellypan, then a full-fairing by the end of its production cycle but we feel it had lost too much of its own identity in trying to emulate the styling of the bigger GPz900R: which is why we've returned to its AR roots with minor modifications. The headlamp cowl stays a substantial piece of plastic to help squeeze out every last mph and now incorporates a running light. Pillions are still welcome with low-ish pegs and grab handles to replace the single grabrail. Ok, are you ready? Let the good times roll.
To keep up to date with everything Classic Motorcycle Mechanics, like our Facebook page or follow us on Twitter here.
---
Advert
---
Sign-up to the Classic Bike Hub Newsletter
Get the latest classic bike news and updates straight to your inbox… You can unsubscribe at any time.